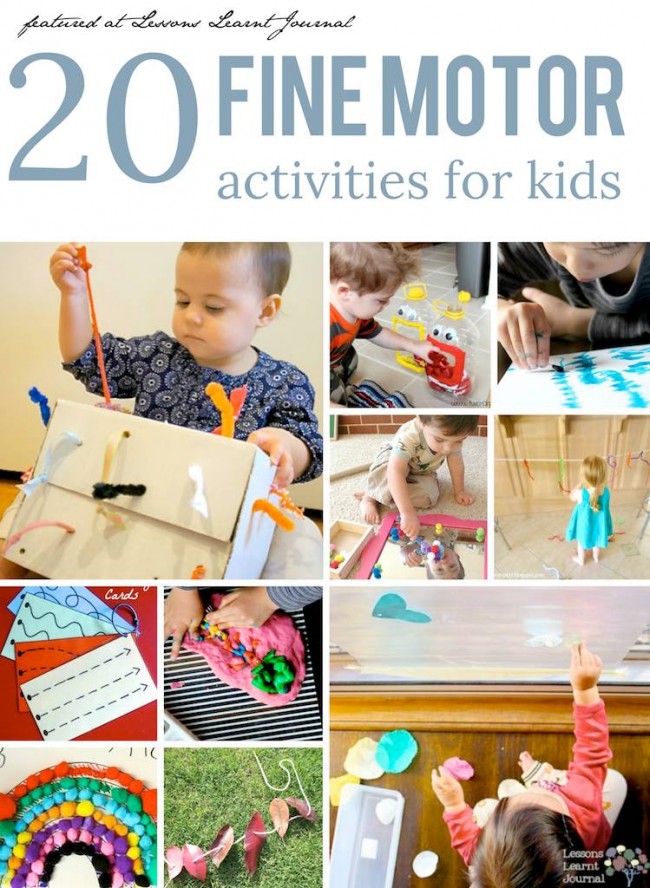 I am a klutz. I will walk into the side of doorways as I enter a room, bump the side of the dining table as walk past it on my way to the kitchen, and dancing?! Forget that! But… I am a pianist. My mother was a piano teacher and I was playing Fur Elise by the age of four. So, what I lack in gross motor skills, I thankfully make up for in my fine motor skills.
I am ever mindful to encourage and foster my children's fine motor skills because I know the impact it will have on their writing skills.
As I mentioned in my previous post, (our prewriting activity – painting with cotton swabs), we don't fill our days with loads of prewriting worksheets. Instead, they have built up their prewriting skills mainly through play. Hours of building up their fine motor skills through:
Here are 20 fun and creative fine motor activities for kids. Happy playing, because #playmatters.
Have you been featured this week? Please take our Featured at Lessons Learnt Journal badge.
Most of these ideas are from our Kids' Co-Op. If you have a child focused post to share, be sure to come back and visit the Kids' Co-Op link up here at Lessons Learnt Journal, (published and live here every Wednesday at 10PM CST or Thursday 2PM AEST).
More Activities for Preschoolers
Three to Five: Playful Preschool is stuffed to the brim with tried, tested and loved playful learning ideas for preschoolers. There are 25+ ideas for preschoolers, ten printable resources and additional links to over 50 more activities. A great resource for parents. Download your copy here.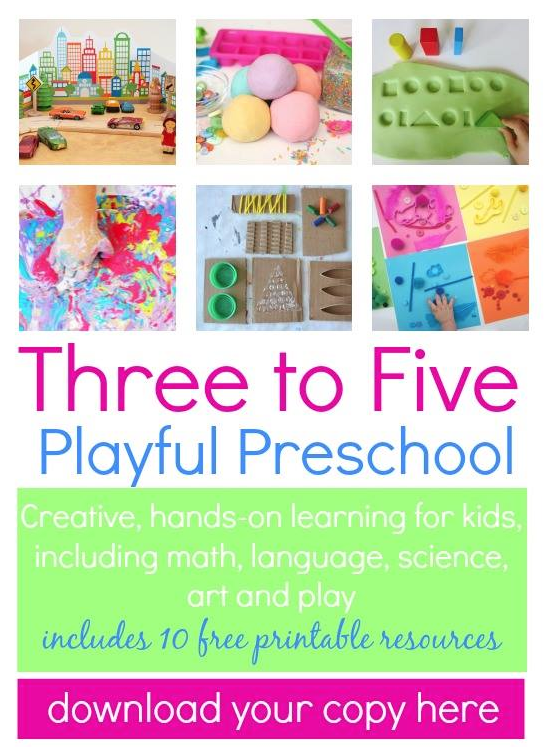 If you enjoyed this post, please consider leaving a comment; I'd love to hear from you.
If you are new here, you might like to subscribe to our RSS feed or receive updates direct to your email. We have many fun ideas to share.
Oct 2013