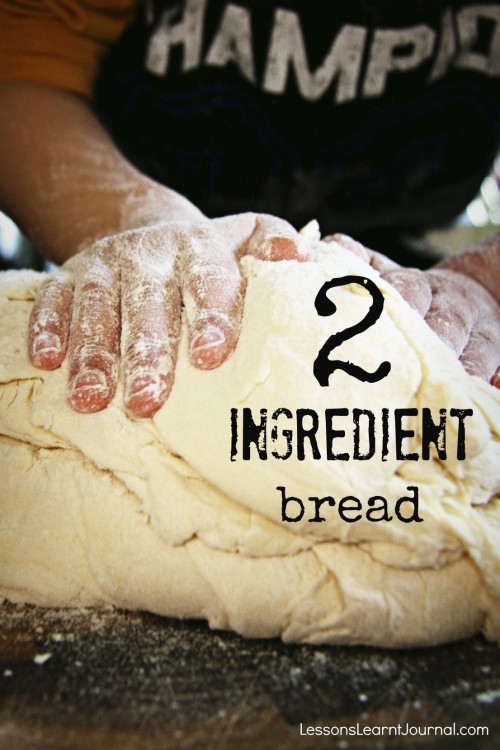 This bread recipe only requires two ingredients. Yes, you read that correctly; two. When I stumbled upon this two ingredient bread recipe, I had my doubts. I have tried a no-knead bread recipe that's so easy a four year old could bake it, but surely you can't make bread with just two ingredients? Can you make anything edible and tasty with just two ingredients?

Well readers, here I stand, corrected. You can make something edible with just two ingredients. Not only that, you can make something tasty with just two ingredients.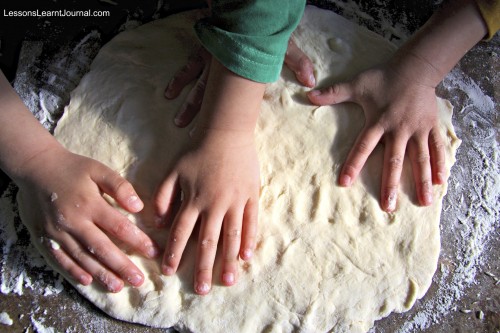 We put our fine motor skills to work and had fun kneading, squeezing, pushing and flattening our bread dough. (I was still in disbelief at this stage that the two ingredients was all we needed to make this amazingly elastic bread dough).

Now that we had our beautiful two ingredient bread dough, we rummaged through our fridge and pantry to see what we could add to it. You can be as creative as your tastebuds allow. Some sultanas or raisins perhaps? Or chocolate buds? Perhaps some cheese and Vegemite? Okay, Vegemite's not your thing? Cheese and sun-dried tomatoes then? Ahh… bacon. We love bacon. We love bacon and cheese.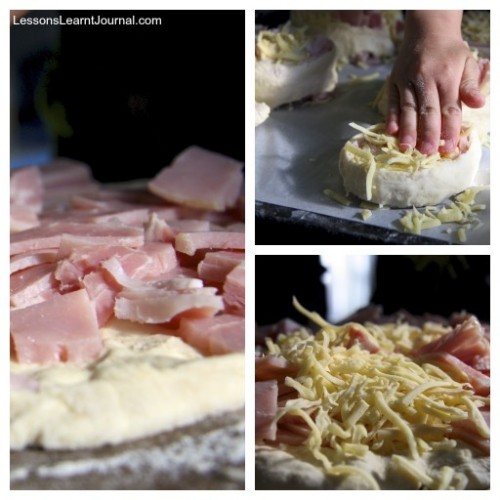 Roll out half of your dough, pop the cheese and bacon on top, roll out the other half and place that on top to sandwich the bacon and cheese. Roll up the mega-sandwich into a long tube and slice an inch from the end of the tube for your bacon and cheese swirl. Continue slicing until your tube's finished, and pop some extra cheese on your swirls for good measure. Bake at 180C for 20mins or until golden.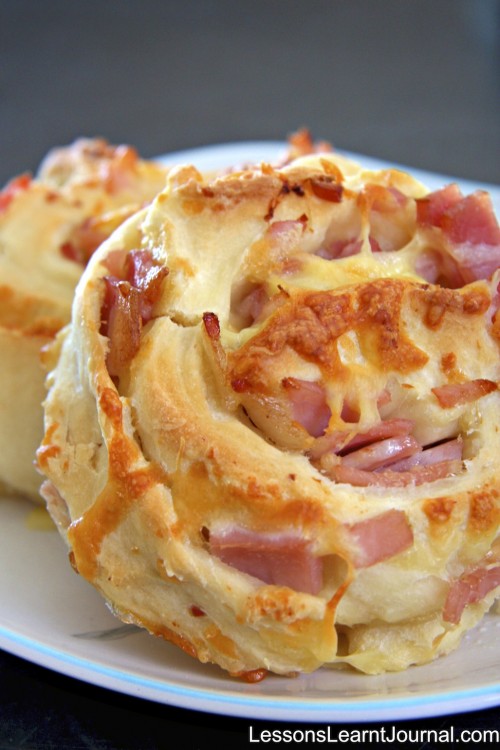 Enough teasing. Check out Jennifer Cheung's recipe to make your bread with just two ingredients. Here are the ingredients: 1 cup self raising flour, 1 cup of Greek or natural yoghurt. That's it! Whack it all into a bowl, knead it and bake.

Two ingredient bread and whatever you've got in your fridge and pantry. That's all you need to make your own delicious morning tea, lunch or afternoon snack. How wonderful's that?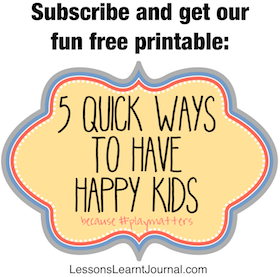 More Activities for Preschoolers
Three to Five: Playful Preschool is stuffed to the brim with tried, tested and loved playful learning ideas for preschoolers. There are 25+ ideas for preschoolers, ten printable resources and additional links to over 50 more activities. A great resource for parents. Download your copy here.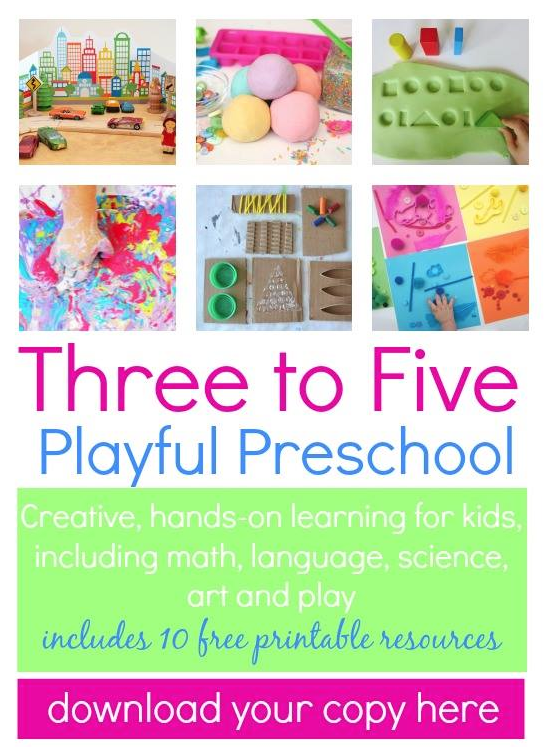 N & M: 4 years, 2 months
E: 2 years, 1 month
August 2012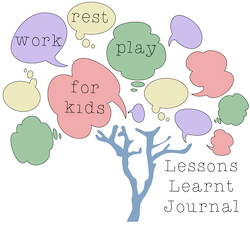 This post is part of The Very Best Kids Activities from 2012 Blog Hop hosted by the Kids Blogger Network.