Bounce… bounce… bounce… went a thousand colourful hundred and thousand's, all over our kitchen floor. I quietly, (okay not so quietly), freaked out after making our letter a, chocolate fairy apples with Mr N and M. Don't get me wrong – mess is good, but there are some days, we can do without it. These laughing apples are perfect for such days, when energy levels are low and you need something fun, easy and delicious to make with kids in the kitchen. These laughing apples are also a great activity for learning the letter a.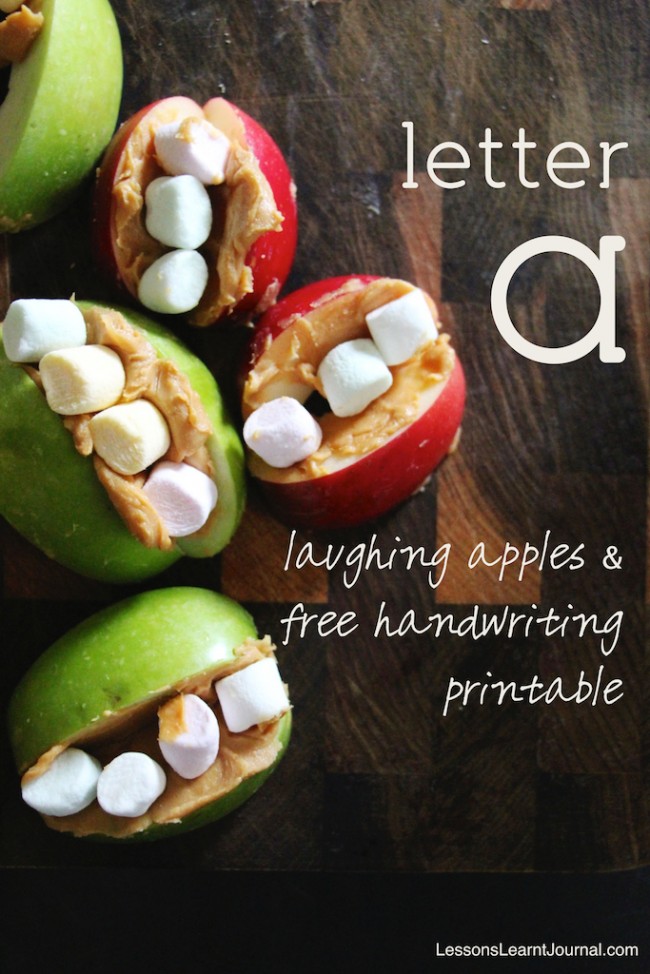 Mr E and Miss K made these for their morning tea. A note of warning for children with nut allergies as this activity uses peanut butter. Although we didn't try it, I think you could easily substitute the peanut butter with jam or another spread of your choice.
Ingredients:
Apples
Peanut Butter
Mini Marshmallows
Method:
Cut an apple into eight slices.
Spread peanut butter onto one side of each slice.
Place some mini marshmallows on top of the peanut butter.
Sandwich it with another apple slice.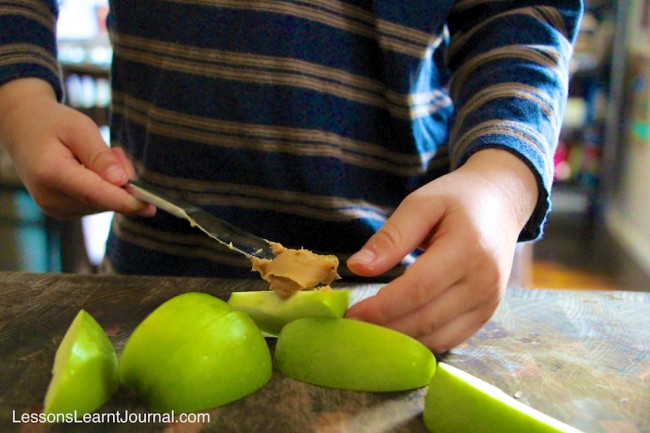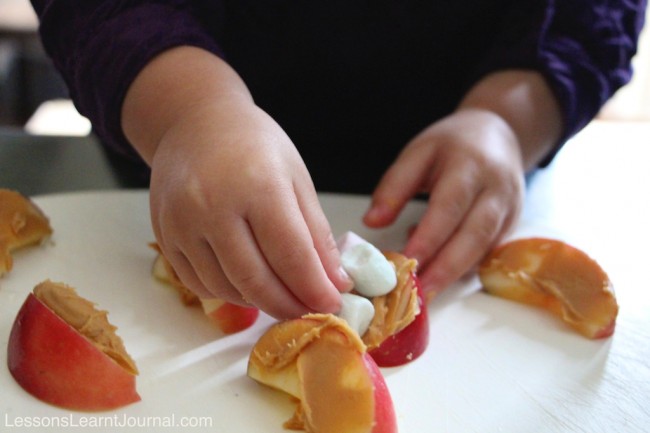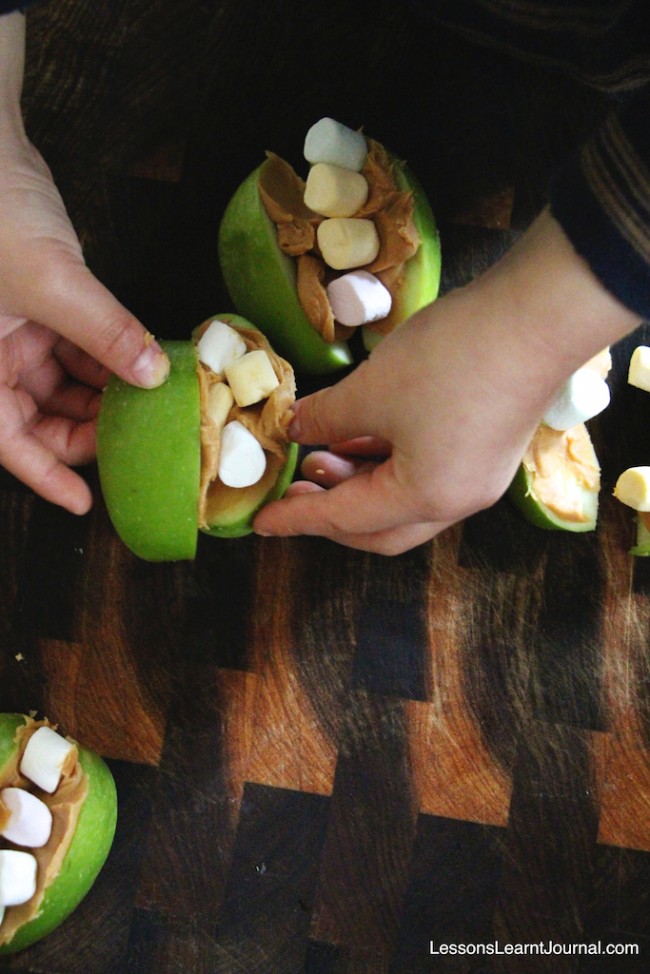 So simple, silly and yummy!
We talked about the letter shape for a, and the short vowel sound "a".
Here's a free handwriting printable of lower case letters of the alphabet, including the letter a.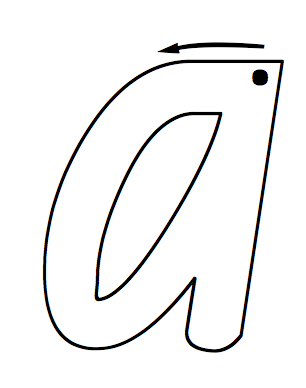 K: 2 years, 9 months
E: 4 years 2 months
August 2014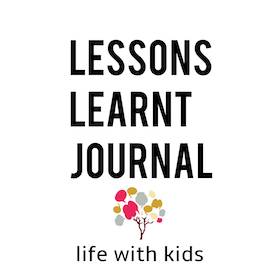 If you enjoyed this post, please consider leaving a comment; I'd love to hear from you. If you are new here, you might like to receive updates direct to your email. We have many fun ideas to share.