This post is sponsored by Nuffnang. All opinions expressed are my own.

Recently, I had the pleasure of spending the afternoon (and evening) at a hens party. I felt like I had snuck out of my mother hen chicken coop into a mostly non-mother hen chicken coop. It was quiet. It was clean. I enjoyed a hot cup of tea. I was on a mini-holiday!

We had a wonderful time. Games were played. Laughs were had. Memories were made. Advice was shared from married hens to the soon-to-be married hen….(and there were many laughs!)

That's the wonderful thing about friendship and being in a community. Advice and stories are shared as we each travel along our own paths.

The blogging community is where I first discovered the value of Messy Play for children. My children are better for it. I'm better for it, and I want all my readers to take on our Messy Play 4 Week Challenge and be better for it.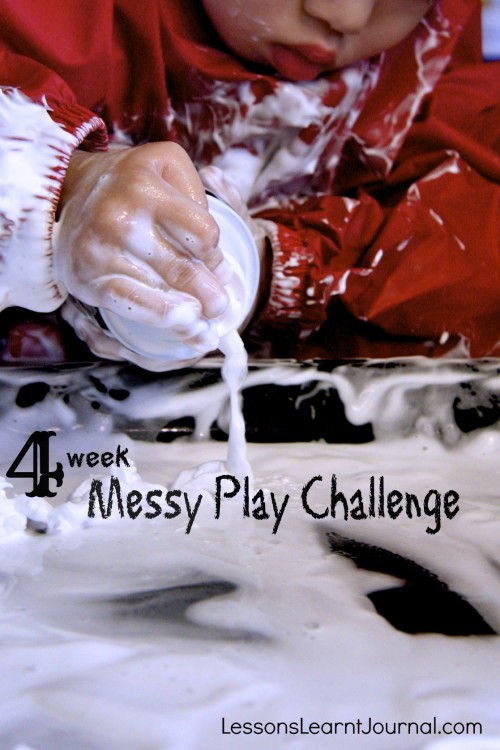 Why Messy Play?

Messy play forms part of a child's enriched environment. It is helpful for their development.
A child's early experiences at touching and being touched, through their infancy, toddler and preschool years are incredibly important for not only developing tactile sensitivity, motor skills and understanding the physical world but also for their overall health and emotional well-being. Eliot (1999, p.123).
The 4 Week Messy Play Challenge

Challenge yourself to not dismiss or discourage a child's tactile disposition because it may clash with your disposition.

Be mindful of the words you use and the messages your body language and facial gestures may convey. (Try your best to not wrinkle your nose or utter, "Oh, what a mess!").

Do one Messy Play each week.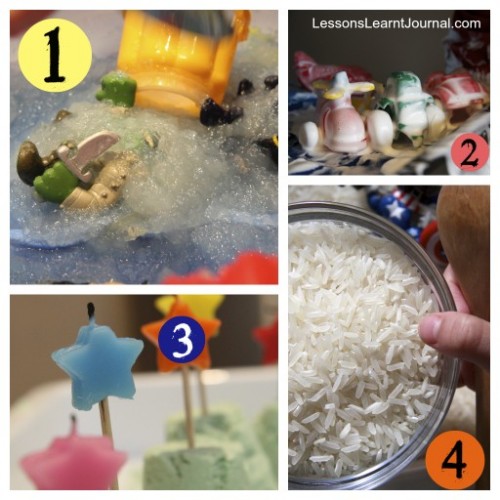 Want a Hand with Cleaning Up?

To help you with the clean up, we're really happy to have three sets of Dettol Power and Pure packs to giveaway. A pack consists of a Dettol Power and Pure Multipurpose Spray for kitchen messes with an Oxygen Splash fragrance, and a Bathroom Spray, with a Fresh Mountain Spring fragrance, ideal for removing tough soap scum.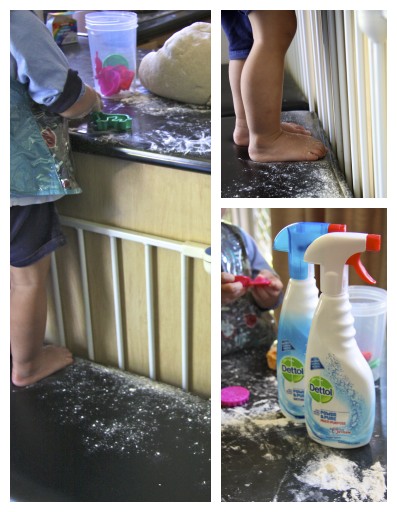 We gave the new Dettol Power & Pure Multipurpose Spray for kitchen messes a whirl after a Messy Play session. I was pretty chuffed. My kitchen smelt clean; the spray kills 99.9% of germs (such as Salmonella); and there are no harsh chemical residues.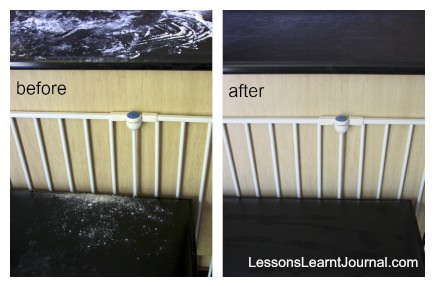 For a chance to win one pack of Dettol Power & Pure Multipurpose Spray and Bathroom spray, in the comments below, tell me in one word what you associate with the brand Dettol . The competition is open to Australian residents and closes 5pm (AEDST) 15th October, 2012. Please note the terms and conditions of the giveaway.
We want to hear your Messy Play 4 Week Challenge stories!

Take on our Messy Play 4 Week Challenge. It's fun, your kids will love you for it and it is helpful for their development.

I would love to hear your Messy Play 4 Week Challenge stories over on our Lessons Learnt Journal Facebook Page.
October 2012