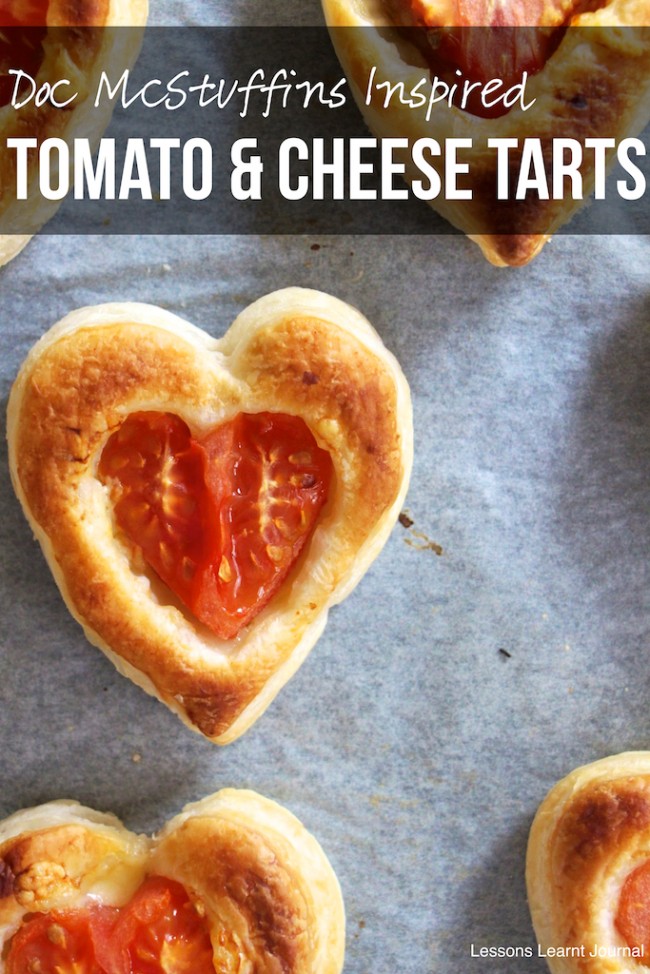 This post is sponsored by Nuffnang for Disney Junior.
Stories are wonderful imaginative gifts; food for our souls. We inhale characters as they are groomed. Stories feed us and our children. Stories teach us about kindness, joy, strength and sacrifice.
During October, Disney Junior is celebrating the magical art of storytelling told through its loveable character, Doc McStuffins.
Doc McStuffins is a six year old little girl who wants to be a doctor just like her mum, treating and caring for her toys out of her backyard 'clinic'. Her magical stethoscope brings her toys to life when no one else is around. One of her toys, Hallie, becomes her medical assistant.
The Doc McStuffins TV series highlights the importance of taking care of yourself and others.
Doc-Tober: More Fun with Doc McStuffins
New Doc McStuffins games and activities have been launched this month on DisneyJunior.com.au to celebrate Doc-Tober. All these new fun activities are free and easy to access – just click here.
Here are some of our favourite new Doc McStuffins activities: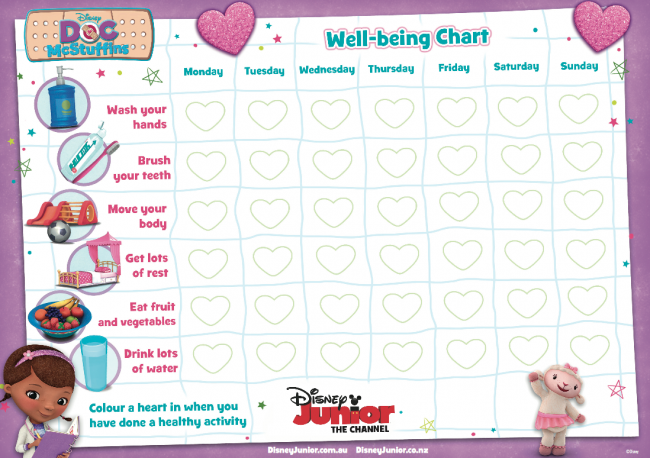 There are also new free online Doc McStuffins games. They are great for pre-schoolers. I can't give you a list of favourite games because my kids, Mr E (4 years old) and Miss K (almost 3) adore playing all of the games.
For the new Doc-Mobile Game, click here. Go with Doc McStuffins in her Doc-Mobile as she helps fix and care for others.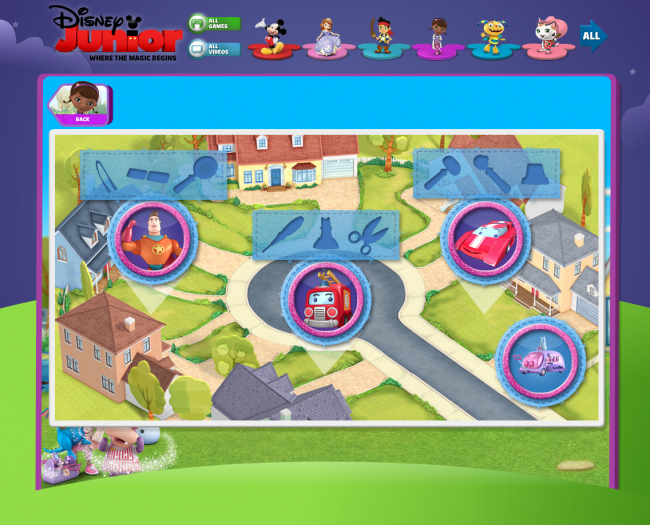 Check out other Doc McStuffins games here.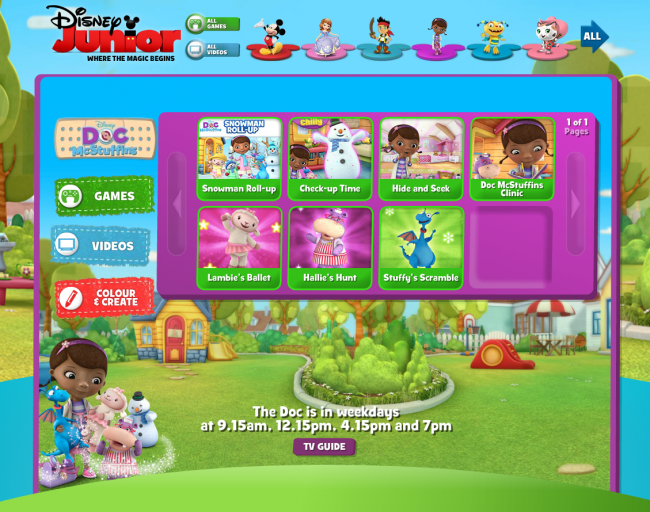 (Parents, please note DisneyJunior.com.au is only available to view in full from a PC or Mac. There is limited content available on the tablet and smart phone version, so to get full access to all the games and activities head on to the
Doc McStuffins website
via your laptop or desktop.)
Doc McStuffins Inspired Tomato & Cheese Heart Tarts
Inspired by Doc McStuffins and her heart for caring for those around her, we made some Doc McStuffins Inspired Tomato & Cheese Heart Tarts.
Ingredients:
Puff pastry
Tomatoes, cut into slices.
Grated cheese.
You will also need two different sized heart-shaped pastry cutters.
Method:
Line an oven tray with baking paper.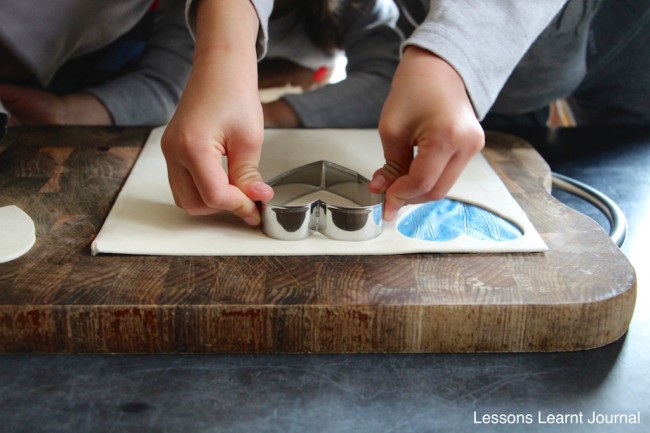 To make a pastry case:
Cut out two hearts using the larger heart shaped pastry cutter.
With a fork, prick the base of the one of the hearts. Set aside.
Then using the smaller cutter, cut a heart from the centre of the remaining heart.
Brush a little water on the edges of the large heart before placing the heart cutout on top.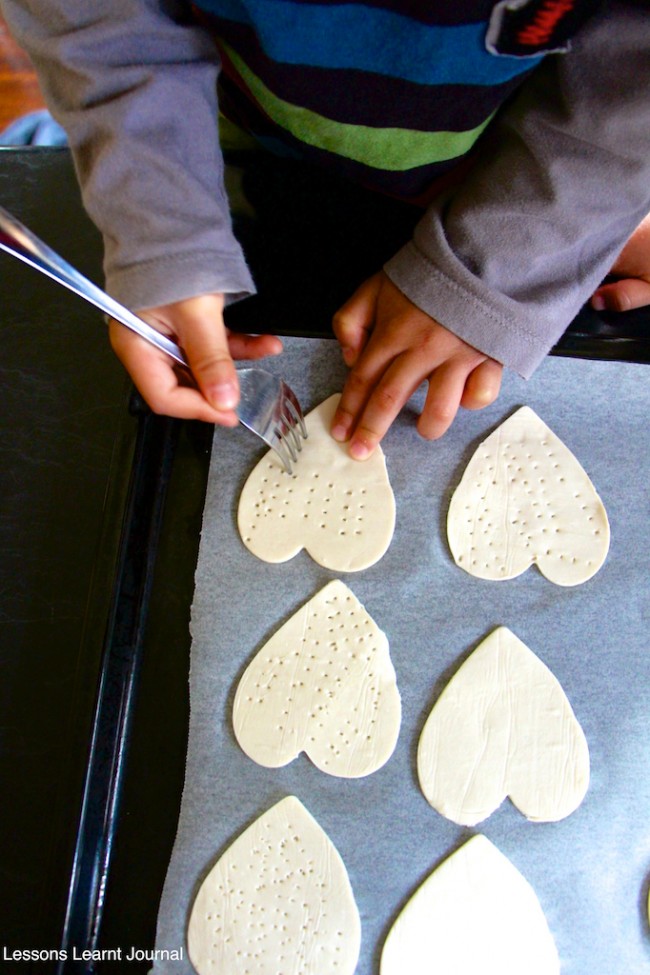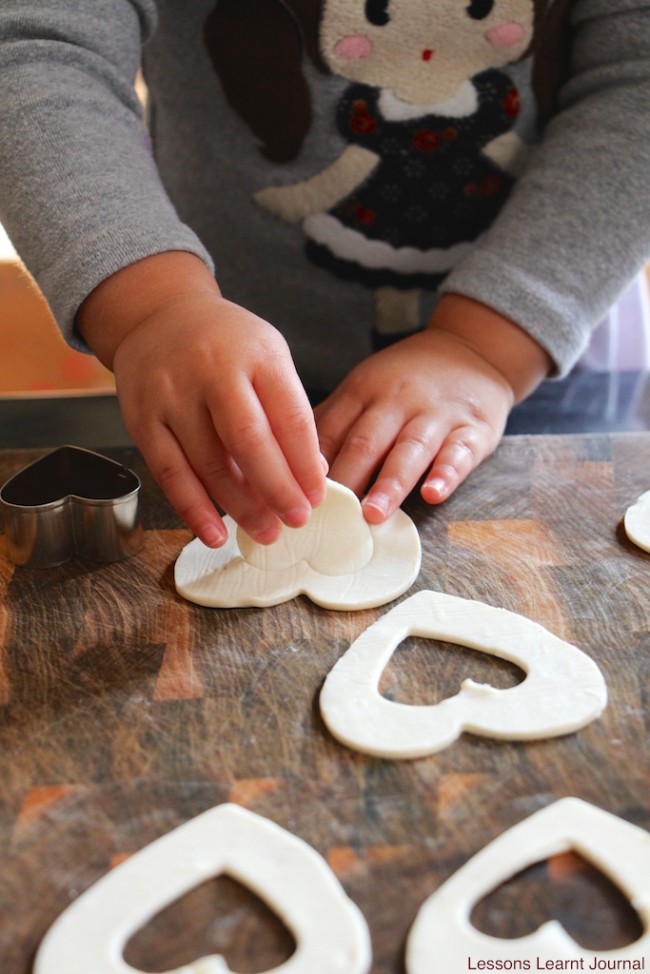 Use the smaller heart-shaped pastry cutter to make a heart shaped tomato slice.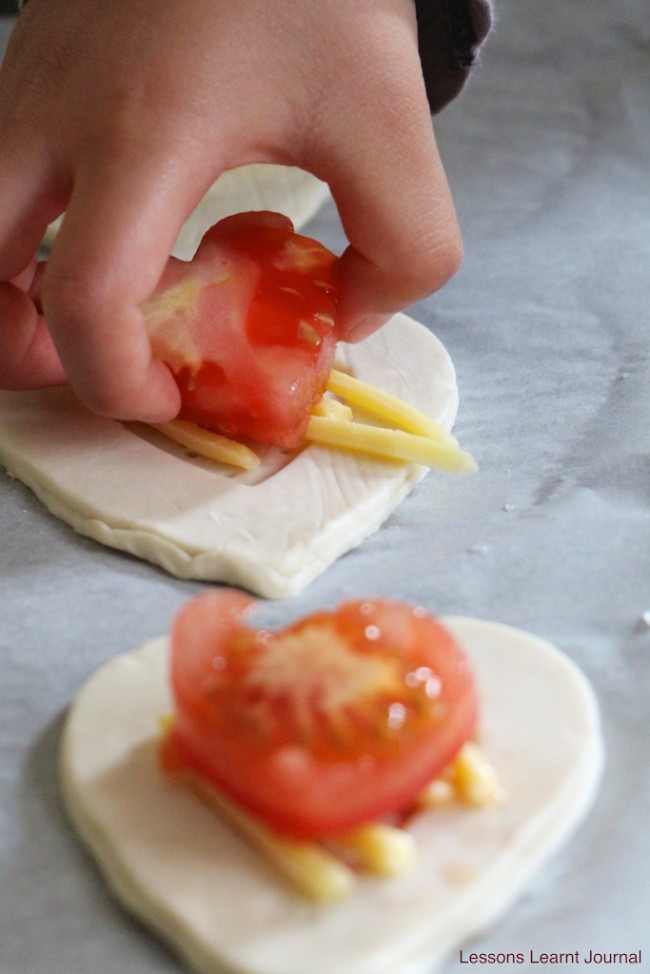 Sprinkle a little bit of grated cheese into the middle of the heart pastry case.
Place the heart-shaped tomato slice on top of the cheese.
Bake your cheesy tomato tarts in the oven at 200C for 8 minutes, or until the pastry is lightly risen and golden brown.