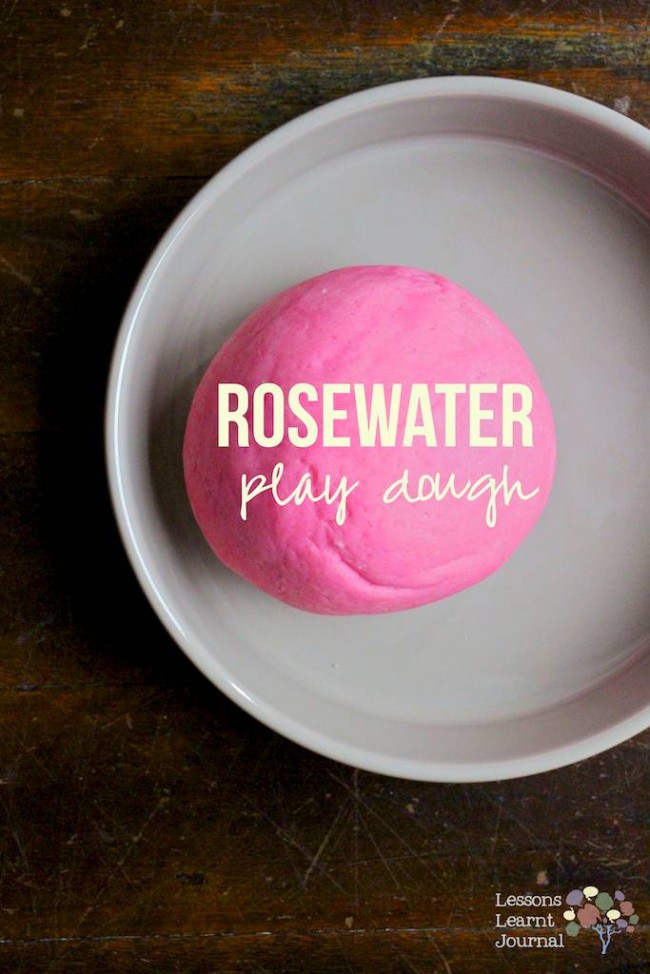 Only a week ago, I packed away my winter coats and readied myself for the continual wearing of flip-flops. Ha! Temperatures today have dropped, rains have arrived and our heaters are back on. Thank goodness for homemade play dough; our ever faithful go-to play resource, especially on wet days.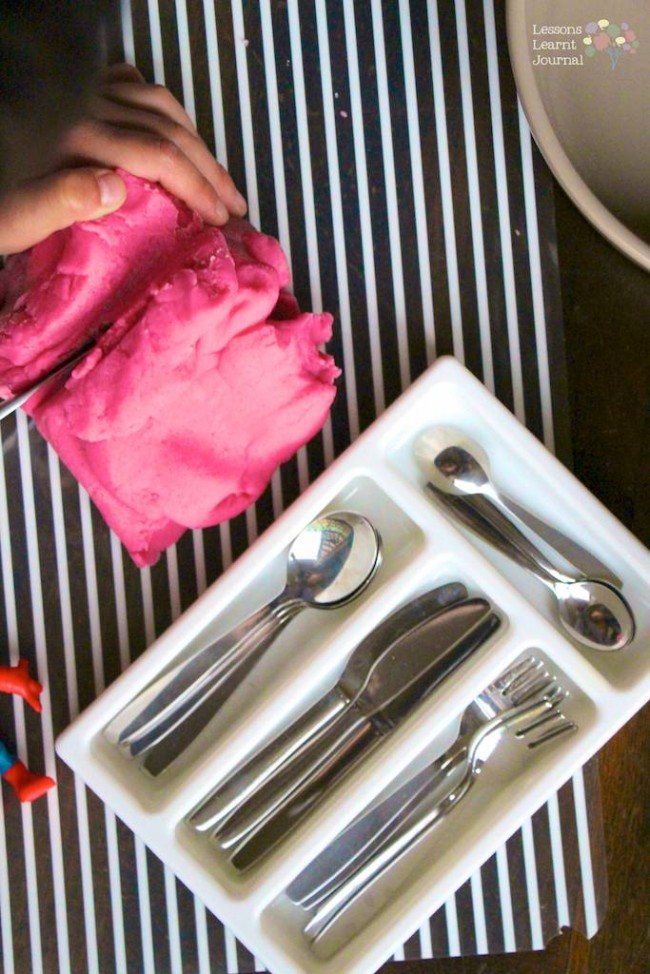 Here's a most beautiful scented homemade play dough. Easy as pie to make and keeps very well in an air tight container, (ours can keep for months).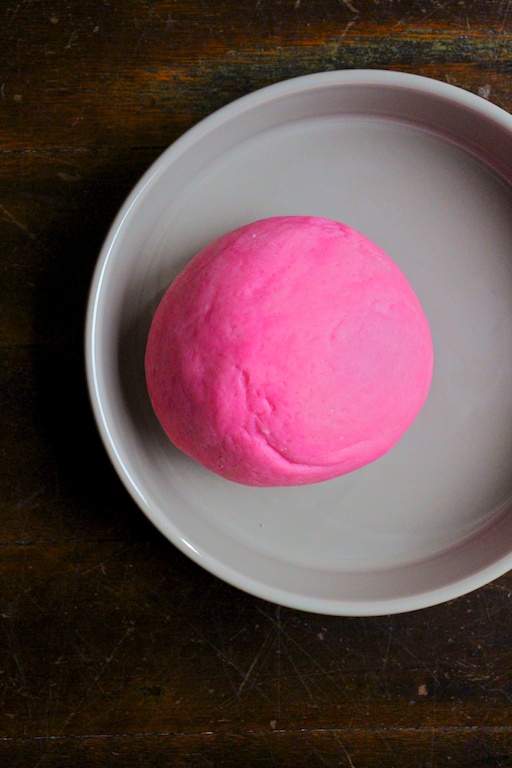 Homemade Rosewater Play Dough
2013-09-17 00:46:27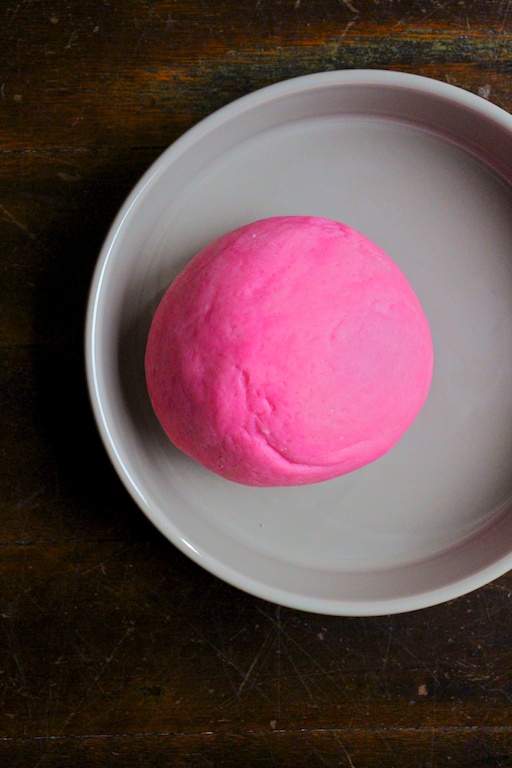 Nutrition Facts
Amount Per Serving
* Percent Daily Values are based on a 2,000 calorie diet. Your Daily Values may be higher or lower depending on your calorie needs.
Ingredients
2 cups flour
1 cup salt
2 tablespoons cream of tartar
2 tablespoons cooking oils
2 cups water
food colouring (using the ratio of 8 parts pink and 1 part purple)
rosewater essence
Instructions
Combine all dry ingredients and mix.
Add wet ingredients (except food colouring and rosewater essence) to the dry ingredients and mix.
Place in a large pot and cook over medium-low heat, stirring constantly until it forms a ball.
When the dough pulls away from the pan and the wet parts begin to look dry, take out the dough and knead until smooth.
Once the dough has cooled, add food colouring and rosewater essence to personal preference.
Notes
The quantities stated above makes enough for four adult handfuls. This homemade rosewater play dough is not to be consumed. The nutritional information provided here is placed here by default, as part of the printable recipe template I've used.
Lessons Learnt Journal http://lessonslearntjournal.com/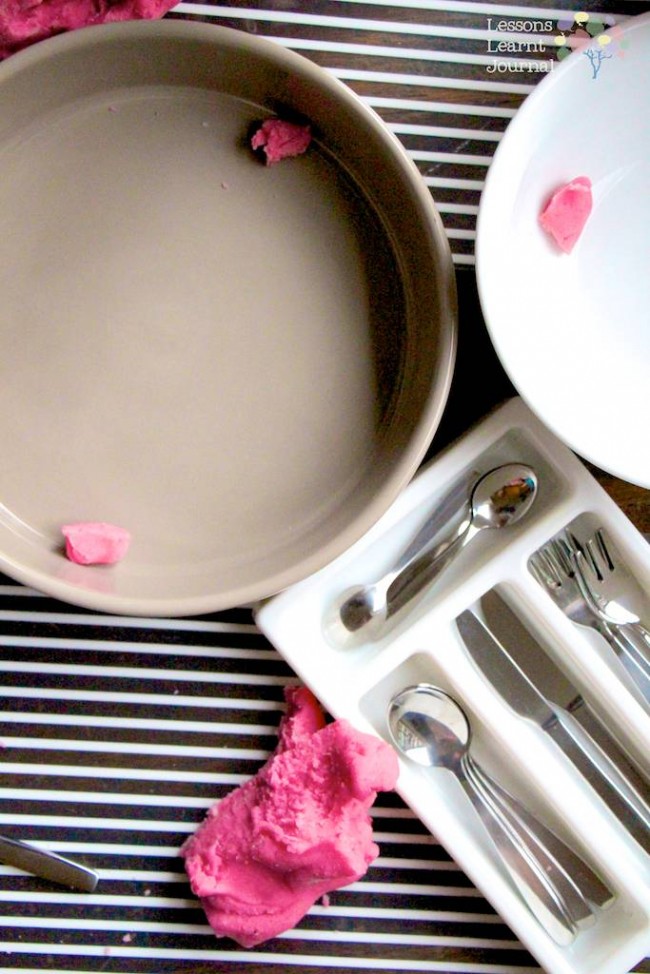 To set up an invitation to play, I used:
table-mats
plates
small silver play cutlery
stamps
(N brought along a few superheroes to play).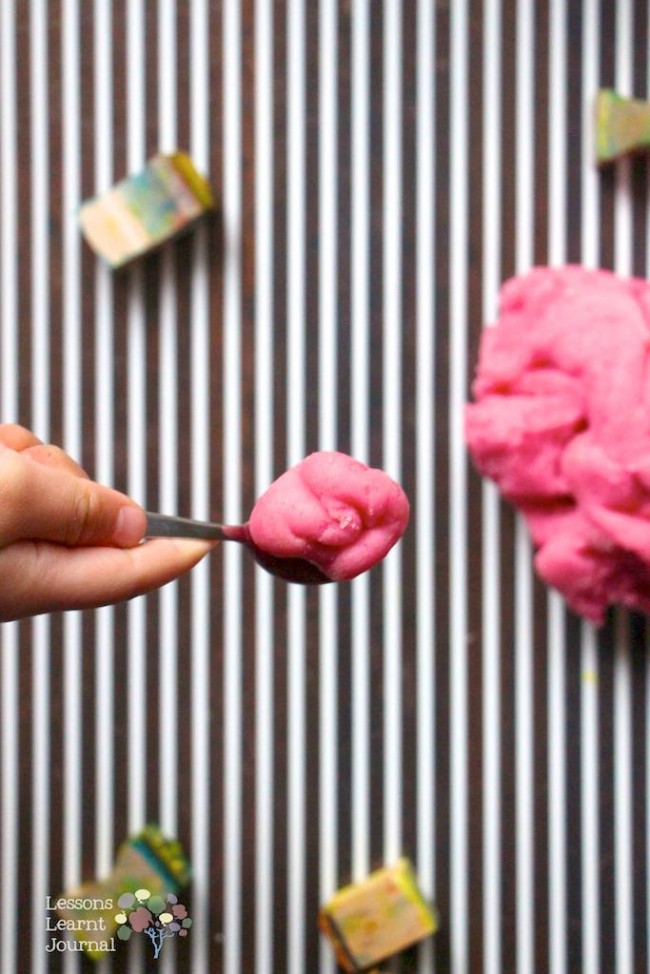 E thoroughly enjoyed exploring our homemade rosewater play dough using the small silver play cutlery. He was scooping and cutting all afternoon.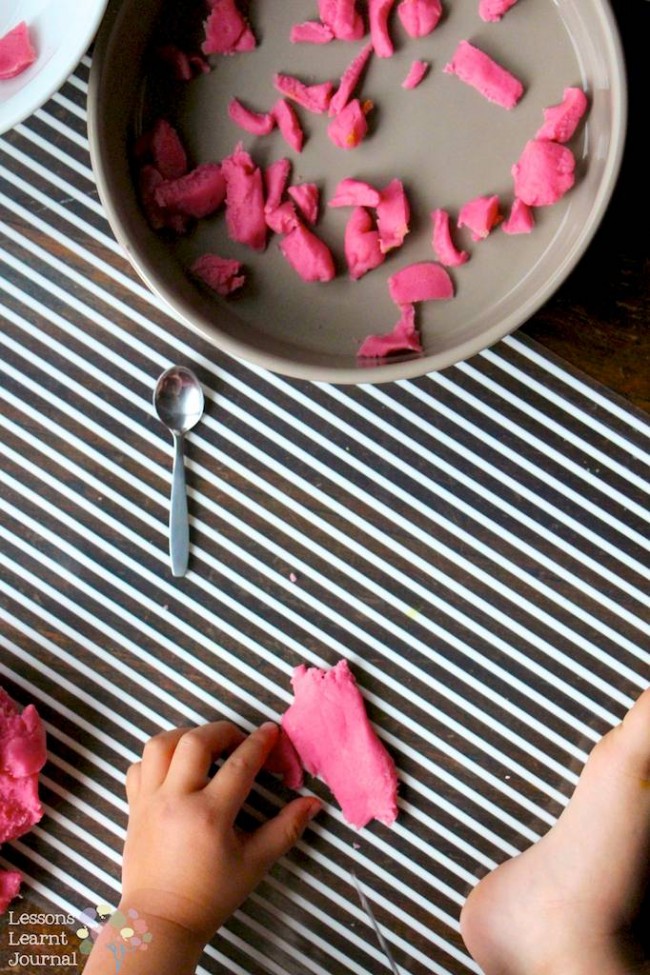 N enjoyed stamping our homemade rosewater play dough with his superhero toys. I think he made some hero sandwiches at some point too.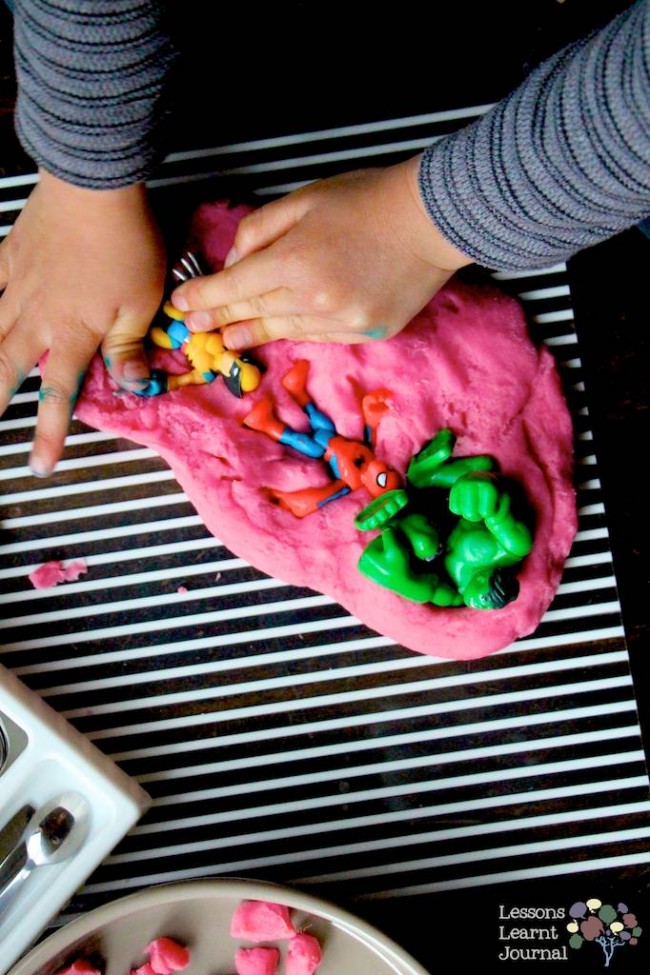 We'll be playing with this beautiful homemade rosewater play dough rain, hail or shine, but I would love to know, what are your wet weather go-to play savers?
More Activities for Preschoolers
Three to Five: Playful Preschool is stuffed to the brim with tried, tested and loved playful learning ideas for preschoolers. There are 25+ ideas for preschoolers, ten printable resources and additional links to over 50 more activities. A great resource for parents. Download your copy here.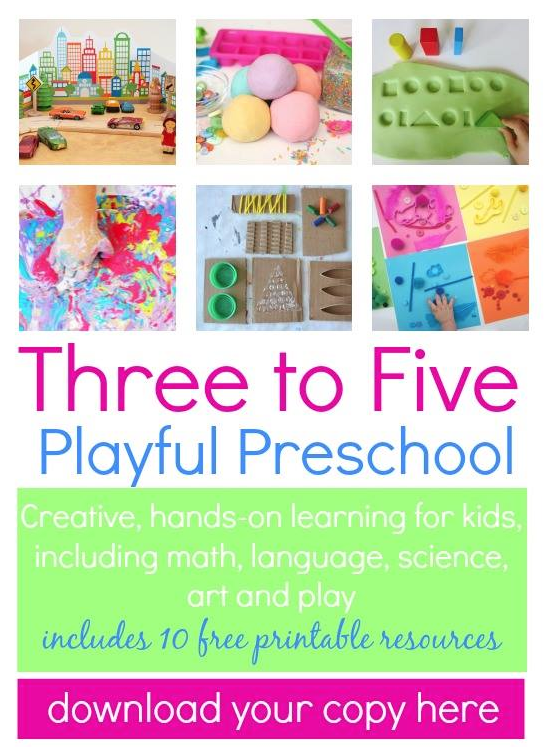 If you enjoyed this post, please consider leaving a comment; I'd love to hear from you. If you are new here, you might like to receive updates direct to your email. We have many fun ideas to share.
N: 5 years, 3 months
E: 3 years, 2months
September 2013