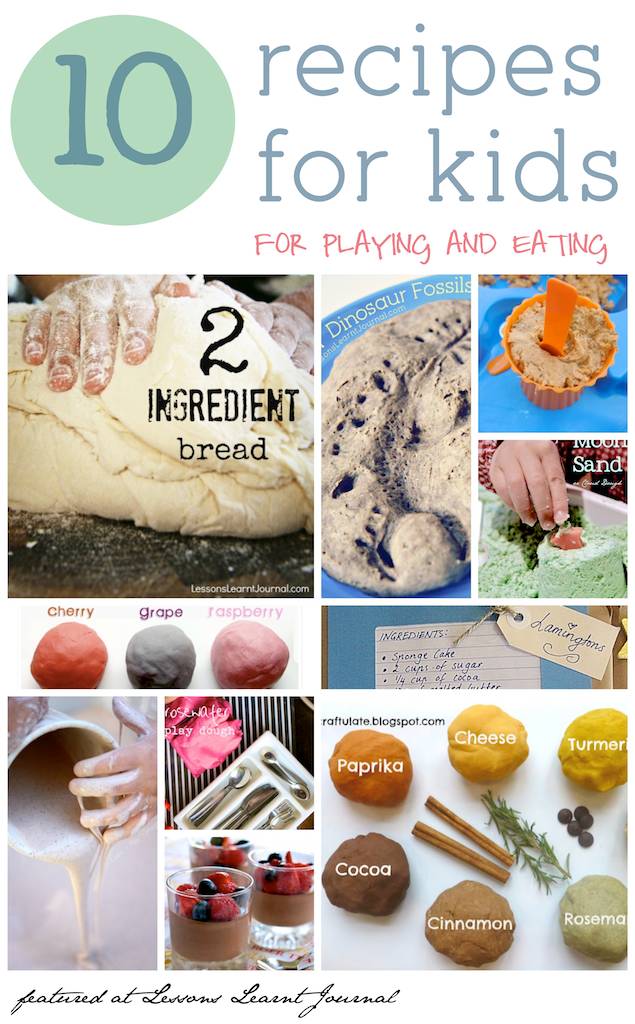 "What do you enjoy doing with Mummy?" I ask N during the video recording of his 5th birthday interview. "Making pancakes," he replied. You could have knocked me over with a feather there and then. I knew he liked eating pancakes, but oh how I beamed from ear to ear when he said that spending time with me making pancakes was what he enjoyed doing with me.
Having recipes for young children is priceless. Recipes they can be involved with and enjoy. Recipes that make delicious food. Recipes that make wonderful things they can play with.
Here are 10 other fabulous recipes for young children. Recipes for food they can eat and recipes for making things they can play with. Happy playing, because #playmatters.
Have you been featured this week? Please take our Featured at Lessons Learnt Journal badge.
Most of these ideas are from our Kids' Co-Op. If you have a child focused post to share, be sure to come back and visit the Kids' Co-Op link up here at Lessons Learnt Journal, (published and live here every Wednesday at 10PM CST or Thursday 2PM AEST).
More Activities for Preschoolers
Three to Five: Playful Preschool is stuffed to the brim with tried, tested and loved playful learning ideas for preschoolers. There are 25+ ideas for preschoolers, ten printable resources and additional links to over 50 more activities. A great resource for parents. Download your copy here.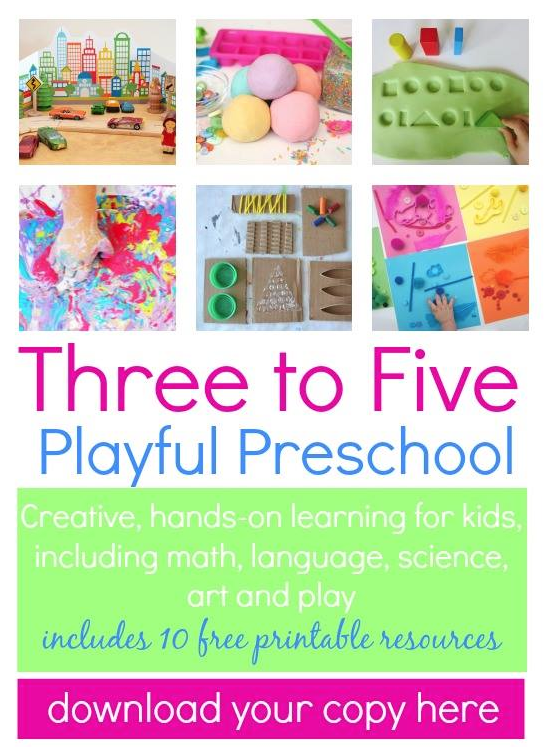 If you enjoyed this post, please consider leaving a comment; I'd love to hear from you.
If you are new here, you might like to subscribe to our RSS feed or receive updates direct to your email. We have many fun ideas to share.
Sept 2013