Pancakes for breakfast are a real treat, especially in our family because we aren't morning people.
We knock up a batch of our pancakes more as a tea-time treat, especially on rainy days.
This pancakes recipe makes delicious dense pancakes; almost crepe like. If you're after fluffy pancakes, this pancakes recipe is not the one to try.
I love this pancakes recipe because it produces a texture that fairs well as finger food for younger children. (Less fluffy crumbs to clean up? Huzzah!)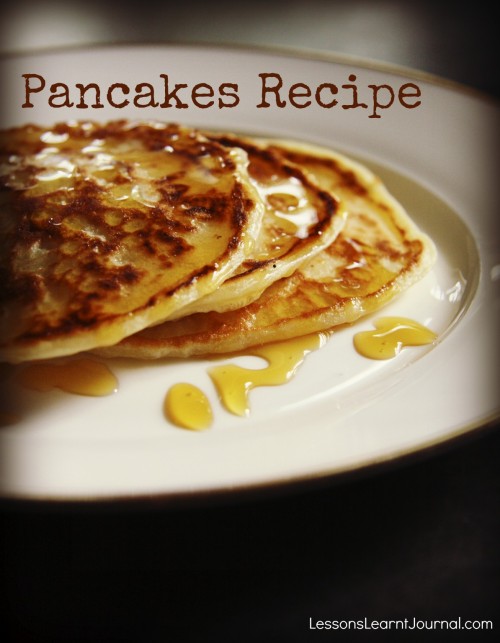 Our favourite family pancakes recipe
Serves: 8 (we may as well make as many as we can as we can freeze the leftovers for another time).
Ingredients: 500g plain flour; 6 eggs; 2 tbsp oil; 1L milk; 2 pinches of salt
Method:
Place all the ingredients except the milk in a large bowl and mix till blended.
Slowly add milk and continue stirring. The texture of the pancake batter should be smooth and runny.
Melt some oil or butter in a small pan. Get the pan really hot before pouring the batter in.
Pour some batter into the pan and tilt the pan around until it is covered with the pancake batter.
Once the batter is in the pan, turn the heat down to medium.
Cook the pancake over a moderate heat until you can see the top of the pancake is just setting, then flip it over and cook the second side for about 30 seconds.
Serve with your favourite topping. We love maple syrup. You could also try lemon and sugar, melted chocolate or some fruit.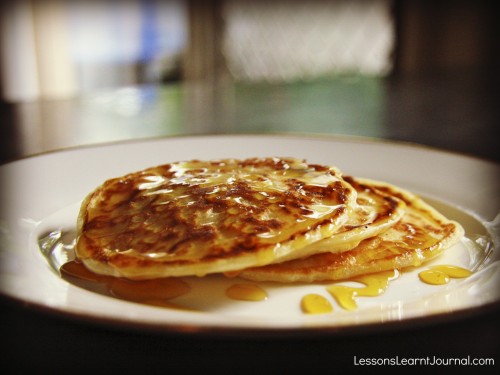 To freeze the leftovers from this generous portioned pancakes recipe: Place the leftover pancakes in an airtight container, interleaved with baking paper. They may be left in the fridge for a few days or frozen in the freezer.To reheat from the fridge, pop the pancake stacks on an ovenproof tray or plate for about 15 minutes at 180C. You could also microwave them at about a minute each. Increase times if reheating from the freezer.
 N&M: 4 years, 1 month
E: 2 years
July 2012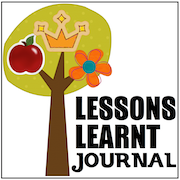 Do your kids enjoy being in the kitchen?
Check out our other
kid-friendly recipes
and enjoy spending some great bonding time with your children.
Here are some other pancakes recipes to feast on:
Dinners, Dishes, and Desserts: Brownie Batter Pancakes