This post is sponsored by Nuffnang. Be sure to read on for a fabulous chance to win!
I heard the funniest saying the other day from a church friend: "Behind every great man, is a woman rolling her eyes". I still chuckle every time I think about it. I wonder what the saying would be for partners of bloggers?
My husband has been very patient and supportive of my blogging habit. (It has strangely become a habit). Then I surprise him with an invite to High Tea at the Master Chef Dining and Bar, hosted by Lipton Tea. I was excited about the event, and so was he. Thanks to our lovely volunteer babysitters, heels, a skirt and white top (because I don't have to worry about kiddy spills), we were off to tea. Squee!
Behind this blogger, is this man. Husband, Dad of four kids (5 and under), hungry and tired. I love this guy.
Guided by Lipton Master Tea Blender, Kurush Bharucha (who at one time was tasting 1,000 cups of tea everyday!), we sat to taste some of Lipton's new Pyramid Teas.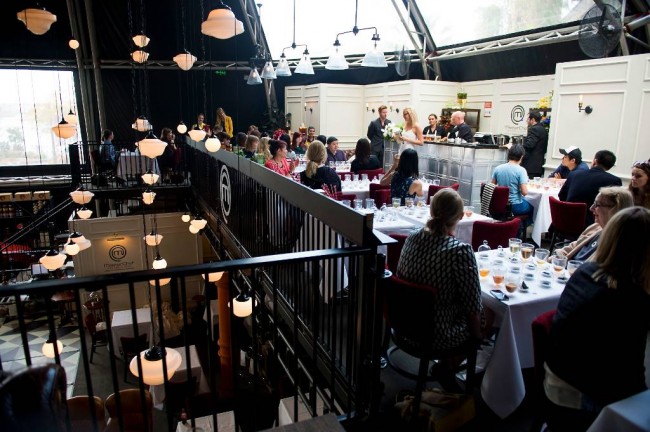 My dear readers, that day I was still recovering from sinusitis, which had me lying on the couch, surrounded by my four kids who loved to jump on me (why?!), merely 24 hours prior. Even through my snotty condition, hands on heart readers – I could smell and taste these pyramid teas.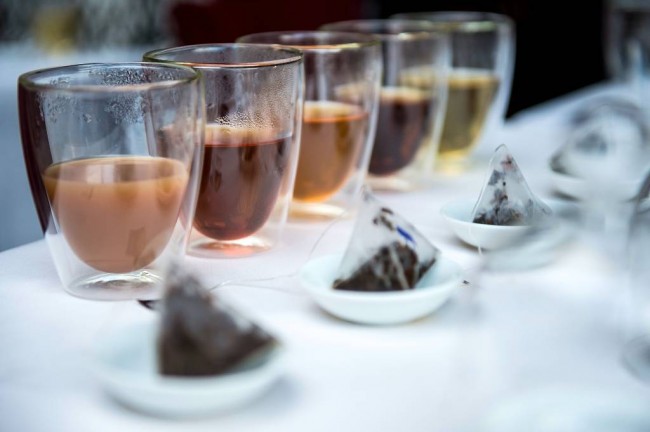 The new pyramid shaped tea bags gives the tea more space to release a great full taste and aroma to brew. Such a simple change, and what a remarkable difference it makes! I consider my Dad a tea connoisseur, and when I have him a cup of Lipton's Russian Earl Grey, before I had to chance to tell him about it, he said the pyramid tea bags were a brilliant idea. It's like brewing tea in a pot, but has the convenience of a tea bag. Pyramid shaped tea bags; now seriously, why didn't I think of that?!
Each pyramid tea bag is made with larger leaves so it brews faster, (that's a big yay! from mums like me who are constantly after that quick cuppa). In some of the specialty blends, there are delicious real fruit pieces; I love the Forest Fruits with strawberry, raspberry, red currant, black berry and cherry pieces.
I haven't tried the all 16 new flavours yet, but have taste tested these, and will be stocking my pantry with these beautiful pyramid tea bags:
Russian Earl Grey

Forest Fruits
Refreshing Mint
Green Gunpowder
Orange Jaipur
Of course, high tea would be incomplete with some delicious morsels to nibble on with our decadent teas.
Now, I can't make the above shown (awesome) morsels for my life – but, I can quickly knock up this chocolate mousse, for a little high tea of my own at home. My kids and hubby love it too – (there's definitely no eye rolling from them!)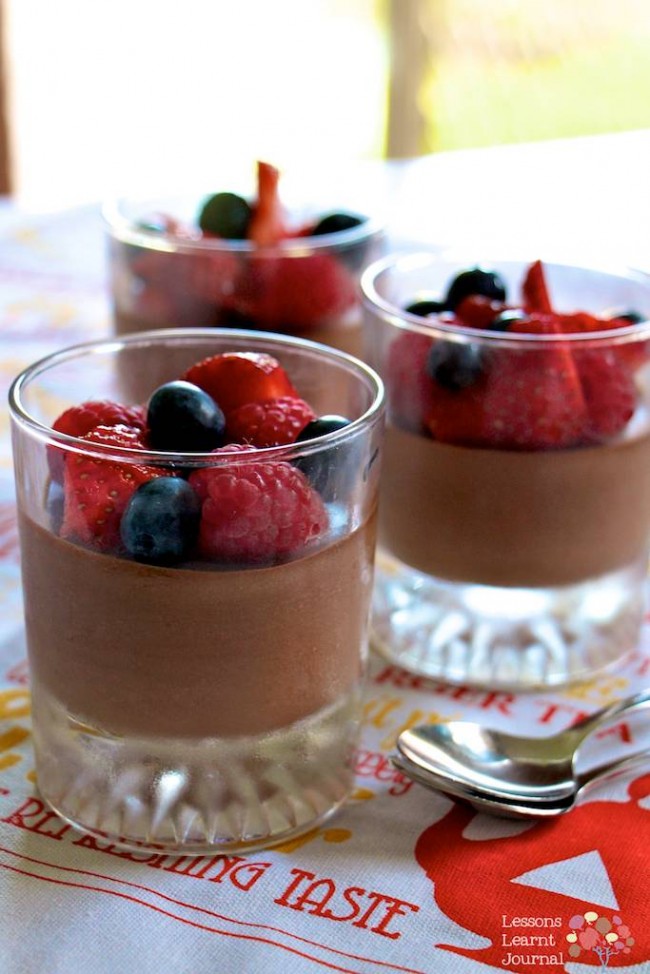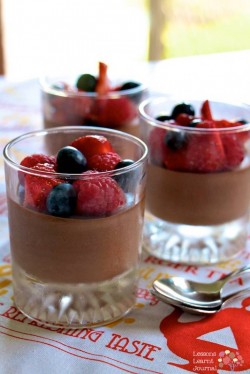 Chocolate Mousse
2013-09-11 00:24:16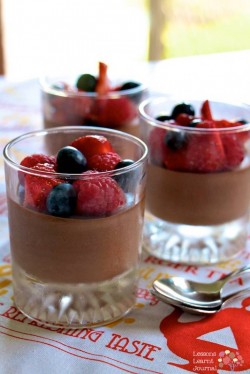 Serves 6
Nutrition Facts
Amount Per Serving
* Percent Daily Values are based on a 2,000 calorie diet. Your Daily Values may be higher or lower depending on your calorie needs.
Ingredients
250g dark chocolate
300ml thickened cream
2 tablespoons caster sugar
4 large eggs at room temperature
1 teaspoon vanilla extract
Instructions
Place the chocolate in a bowl and melt slowly, by placing the bowl over a pot of hot water.
Remove the dark chocolate once melted.
Whisk cream until soft peaks form.
Separate the egg yokes from the egg whites.
Place the egg yokes and vanilla and beat until creamy.
Combine chocolate with the egg yoke mixture.
In a clean bowl, whip egg whites until soft peaks form.
Add in sugar to egg whites and whip until it thick and meringue like.
Pour in the chocolate mixture to the egg whites and whisk until just combined.
Add in whipped cream and whisk again until just combined.
Pour mousse into little cups.
Refrigerate over night.
Serve topped with fresh berries.
Lessons Learnt Journal http://lessonslearntjournal.com/
Lipton Pyramid Sample Pack Giveaway
To celebrate the release of the new Pyramid Tea Bags, five Australian Lessons Learnt Journal readers will be sent Lipton Pyramid tea sample packs. Entries close 5pm Friday 27th Septebmer (AEST) and opened only to Australian residents. Click here for Terms and Conditions of the Lipton Pyramid Giveaway. For your chance to win, simply tell me in the comments of this post:
Which Lipton Pyramid Tea flavour would you want to try first and why?
Sept 2013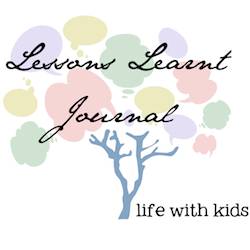 If you enjoyed this post, please consider leaving a comment; I'd love to hear from you. If you are new here, you might like to receive updates direct to your email. We have many fun ideas to share.