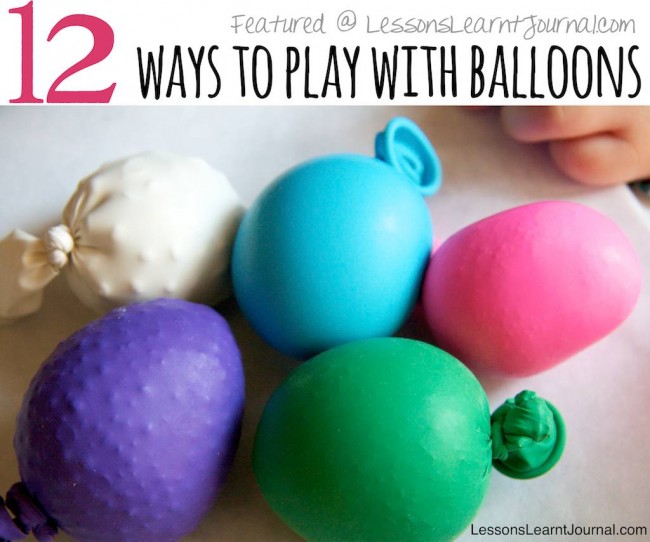 All of my boys will be celebrating their birthdays very soon. N and M have grand party plans, involving cake (the chocolate kind of course), games and balloons. We had a balloon wall at their last birthday party. This year, their grand party plans involve lots and lots of balloons. Mr E is also mad about balloons. He has the most gorgeous sad puppy dog face when a balloon deflates or pops.

With all the balloon talk happening at our home, it seems fitting to share some fun ways to play with balloons, because play matters, and from what I have seen (and heard), kids simply love balloons. I've also put together a list of 12 fun balloon activities for children. Of course, please be cautious about balloons being a choking hazard and use parental supervision accordingly.

Happy playing!
Activities for Children: Balloon Games
←
Squishy Balloon Painting
by Lessons Learnt Journal

→
Alphabet Letter Sounds: n is for nose
by Lessons Learnt Journal

←
Bird in a Cage
by Lessons Learnt Journal

←
Back Yard Water Park
by Learning 4 Kids 

←
Secret Water Balloon Fight Delivery
by Pennies of Time

←
Bouncy Balloon Painting
by Picklebums

←
Story Skittles
by My Little Bookcase

Have you been featured this week? Please take our Featured at Lessons Learnt Journal badge.

Most of these ideas are from our Kids' Co-Op. If you have a child focused post to share, be sure to come back and visit the Kids' Co-Op link up here at Lessons Learnt Journal, (published and live here every Wednesday at 10PM CST or Thursday 2PM AEST).
More Activities for Preschoolers
Three to Five: Playful Preschool is stuffed to the brim with tried, tested and loved playful learning ideas for preschoolers. There are 25+ ideas for preschoolers, ten printable resources and additional links to over 50 more activities. A great resource for parents. Download your copy here.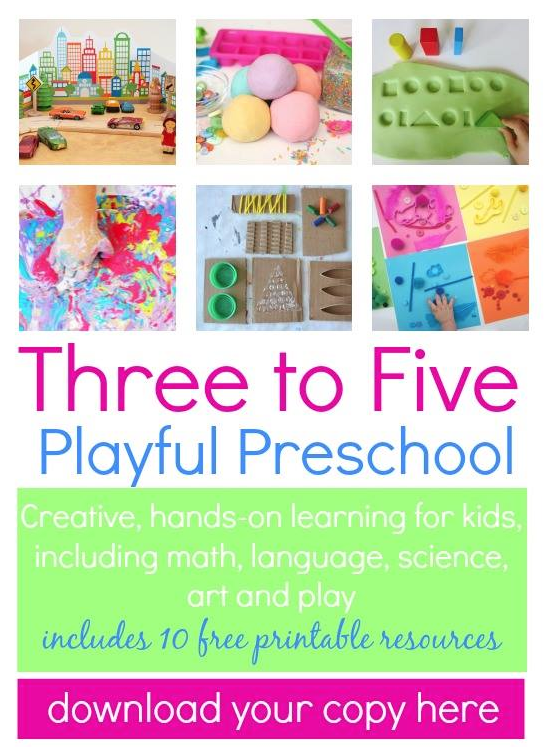 May 2013