Balloons are a staple decoration for parties but they have always baffled me. Yes, I get that they're fun to play with – especially when you're under five years of age. But how does one decorate well with them? We've experimented with helium balloons. Having them float to the ceiling with pretty ribbons hanging down is pretty; but I think it's such a pity to only see the tails of the balloons. Isn't the prettiest part of the balloon the top bit? Where you can see the most colour and that gorgeous round pot-belly shape? I think I've finally found something that works for parties: the balloon wall. Something that's cheap, easy and displays a whole wall of pot-belly shaped balloons.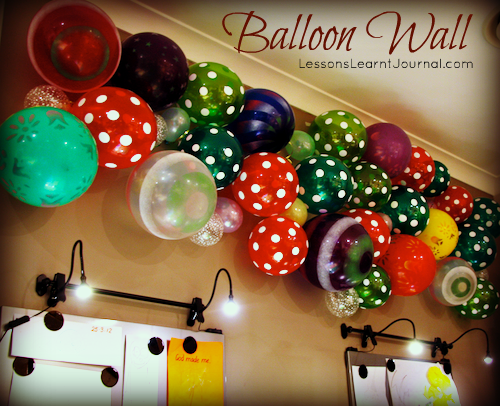 Materials
Balloons of various shapes, colours and patterns
Masking Tape
A wall
Notes from the Trenches

Tie a piece of string/ribbon to the end of the balloon and stick the string/ribbon to the wall using masking tape. This is harder than it sounds, especially when you have to place the balloons close to each other.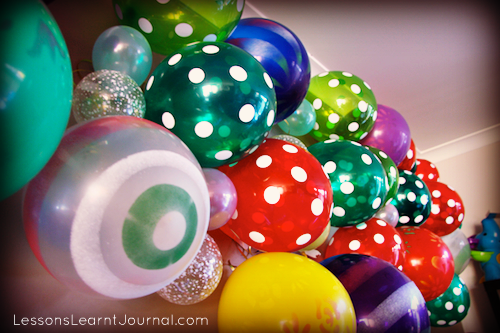 I purchased a hand balloon pump thinking it would make light work of inflating all the latex balloons we had ordered. I am glad we did have the pump, as I can't imagine blowing up all these balloons; but even with the pump, it took us about 2 hours to finish our balloon wall. So, plan for ample time to inflate the balloons and stick them onto the wall.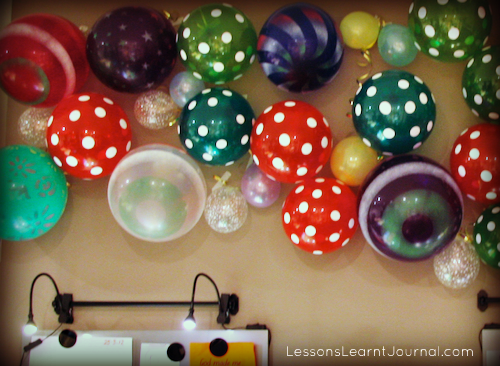 It's also worth purchasing good quality masking tape. We used a pretty ordinary one and the balloons kept falling off the wall. Most frustrating to us who set up the wall, but the kids enjoyed it. They looted whatever fell off the wall, (which made packing up easier for us).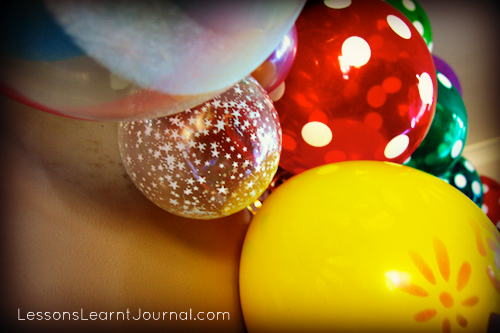 The kids gasped when they first saw the balloon wall. They knew something special was happening. It's a fun visual way to mark the celebration of a special occassion. It's also a beautiful backdrop for those special celebration photos. We'll be creating more balloon walls for future celebrations; and hopefully next time we start constructing the wall at 8pm rather than 1am.
May 2012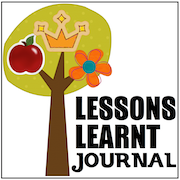 This post was shared with