The ABCs of Me: Meet the bloggers behind the blogs.
When I first started blogging, I very luckily stumbled on a post  titled "remembering" by wordplayhouse. It took my breath away. I  raved on about how gorgeous the blog was to my husband. I marvelled at the quality of the blog, (and still do). It is simply stunning and a delight to read. I feel so privileged to introduce to you a beautiful mother of a few, and New York Times best selling children's book illustrator, Heather Cahoon from wordplayhouse.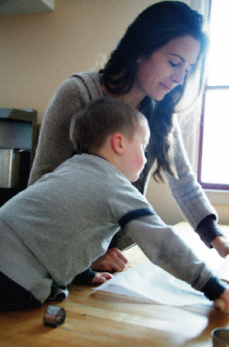 Heather from wordplayhouse
Age…I don't feel like I got older after I turned 20, but I feel wizened and relaxed in my role as a mother these years (and a few kids) later. I think I will still have the spirit of a 20-year-old when I am 80. And, I wonder if we all have that aging-denial that keeps us internally, eternally at some young age.
Bed Size… Queen. And, I have to sleep with two pillows.
Chore that you hate…Cleaning up children's vomit. I'm glad it's that, because at least it isn't an every day chore. Or, even an every year one.
Dogs..1
Essential start to the day…our three year old coming in to wake me up (he is my alarm—and with his smile and hug it's better than the beeping kind—even if it is a little too early sometimes), then breakfast
Favorite color…Soft grey. Just look in my shirt drawer—pretty shades of grey. Or, my kitchen wall—flowers or a bowl of fresh fruit pops with cheerful colorfulness against grey. Love grey.
Gold or silver…silver
Height…5′ 5″
Instrument you play…piano, guitar, cello
Job…mother, children's book illustrator, designer
ages of Kids…10, 7, 3, and one on the way (!)
Where do you Live ?…New York
Favourite Movie… old classics—Audrey Hepburn
Nickname…Mom!
Overnight hospital stay…just with the birth of our first two babies, then we started having them at home.
Pet Peeve…Deer Ticks. Our chldren love to play in the woods and I encourage their exploring, climbing, and healthy doses of fresh air. But, each evening we have to scour for Deer Ticks—those notarious carriers of Lyme's Disease. And, yes, we usually find a few to remove. Deer Ticks love our woods too.
Quote …"Oh, well." That's mine, and even our youngest has oft quoted me. You say this with a shrug of your shoulders and a smile whenever something not quite right happens. Our toddler puts his pants on backwards? "Oh, well." A drink tips over? "Oh, well." Why? Because, there are so many worse things that could happen than getting upset over a  glass of spilled milk (and "Don't cry over a glass of spilled milk IS a real quote).
Right or left handed…right
Siblings…2 younger sisters, who are and now my good friends.
Time it takes you to get ready …10 minutes. I put a big knot in my long hair. Stroke on mascara. And, pull on clothes—If you select a few nice pieces to keep in your closet  when you first buy them, you should look put together just throwing something on. A classic cut dress in the summer is my favorite. It's only one piece to throw on. And, it always looks flattering. I could use another 40 minutes to look beautiful. But, 10 minutes is all I need to feel a natural pretty. And, that's good enough.
Underwear … I'm picky. I like pretty ones. But, no thongs—they feel like an eternal wedgie.
Vegetable you hate … I love vegetables. My husband can even tame the wild out of the bitter greens so they taste mild and sweet. I think he sautees them with a pinch of sugar and balsamic vinegar.
What makes you run late … Snow + exploding diapers. Getting a few kids bundled up with hats, mittens, scarves, boots (and looking for missing boots)…then, having to go out and scrape off a car with a foot of snow on top. Somehow baby's diapers always explode, and then there is a full outfit change right as we're heading out the door too. With a baby coming at the onset of winter this year, it will be a lovely combination. Snow AND explosions.
Xrays you've had … lungs a few times and a broken wrist. I was sledding on the same sled as my sister when we were young. We crashed and both walked away with a broken bone. We live on the top of a hill and the children and I sled a lot in the winter time. I still love sledding.
Yummy food that you make … moist, vegan chocolate cupcakes from scratch, with buttercream frosting (which, then, makes them very un-vegan when that is added)
Zoo animal … jelly fish—they are so graceful. Approaching work, mothering, and decisions with a sense of grace brings beauty and calm to life.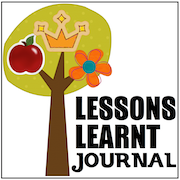 May 2012