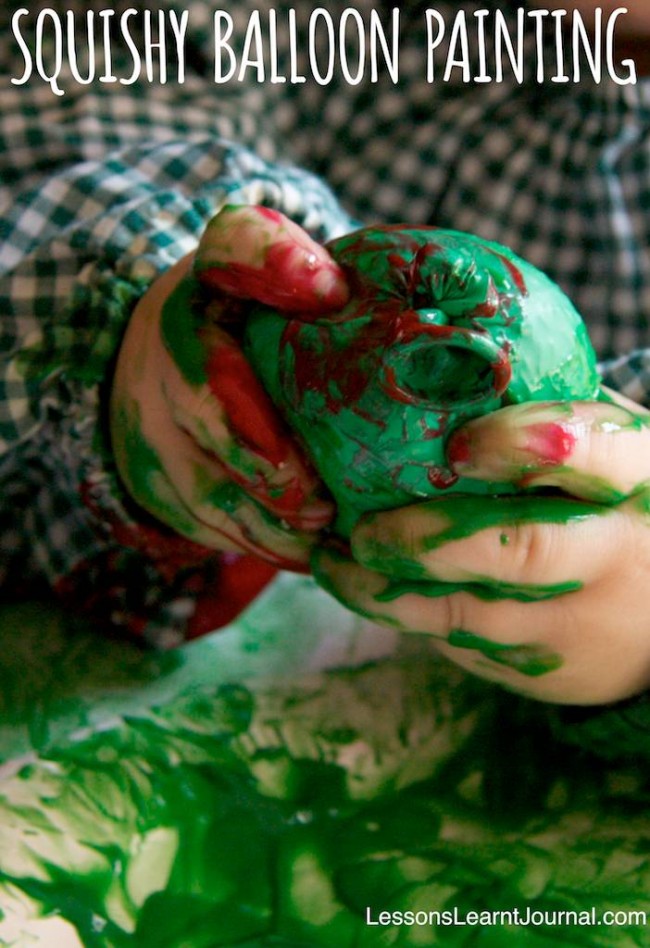 Stress balls. Do you remember those? It's been years since I've come across one. Are they still around? Filled with mystery gunk they were great to squish. These squishy balloons are DIY versions.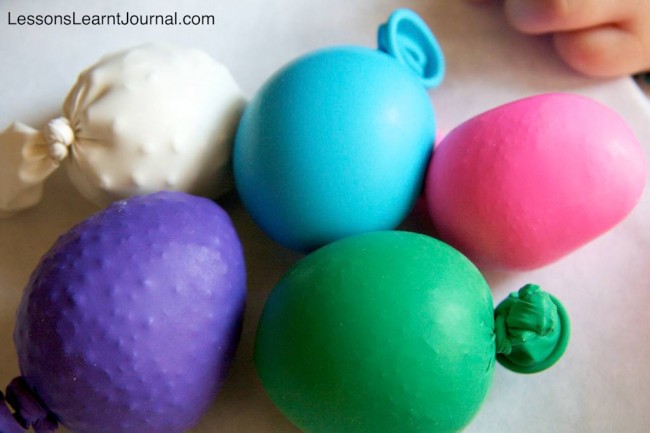 With the help of a funnel and a chopstick to push stubborn bits through, I filled balloons with what we had in our pantry: salt, lentils, dried peas, flour and rice. It was harder than I thought and took much longer than I anticipated. I'm glad I prepared these the night before instead of 5 minutes before the activity with kids around.

E enjoyed squeezing the balloons.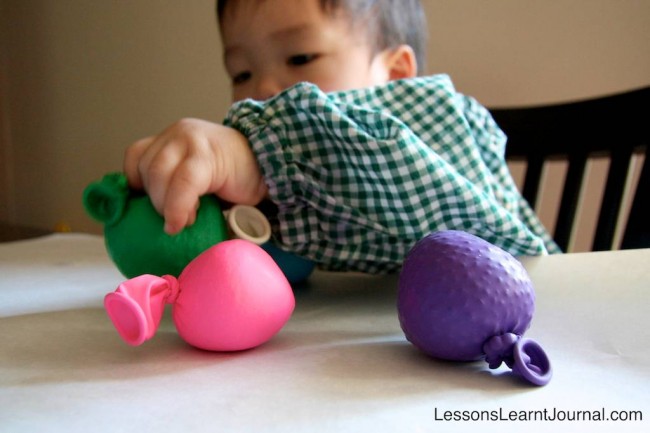 I placed some paint on paper plates and little hands were in there in no time.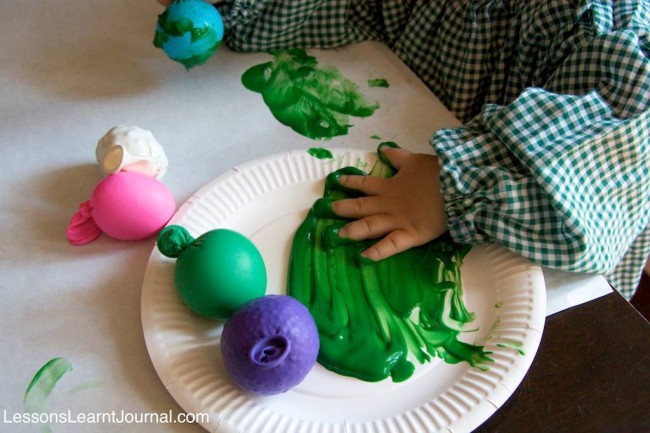 Paint squishy heaven.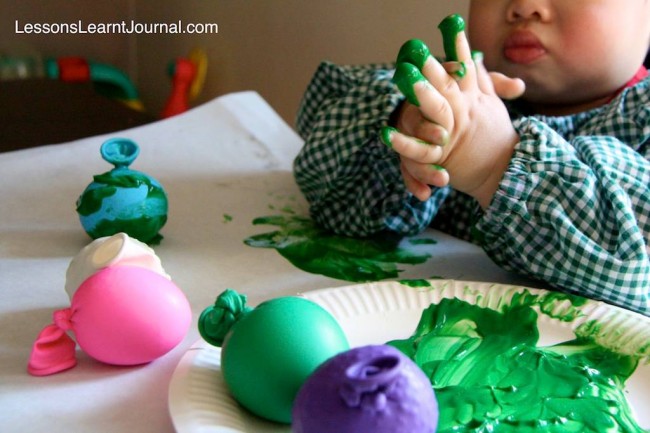 Dip squishy balloons into the paint and stamp/drag on a large piece of paper.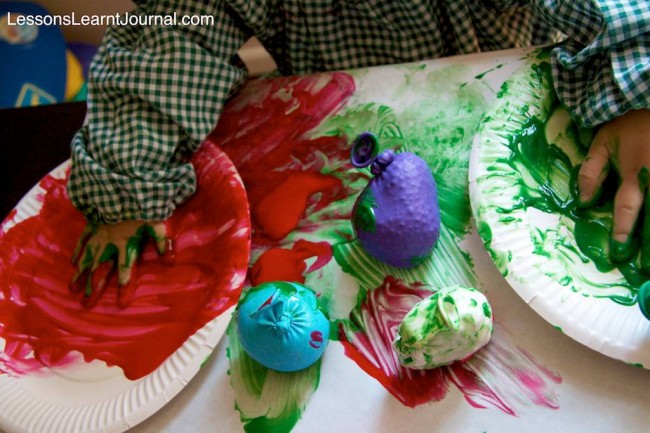 The squishy balloons can be washed, dried and used again.

Production of Christmas wrapping paper has commenced.

Lesson learnt: you don't need to spend lots of money to have fun.
E: 15 months
This post was shared in the following link up parties:
No Time for Flash Cards Link & Learn
The Nurture Store Play Academy