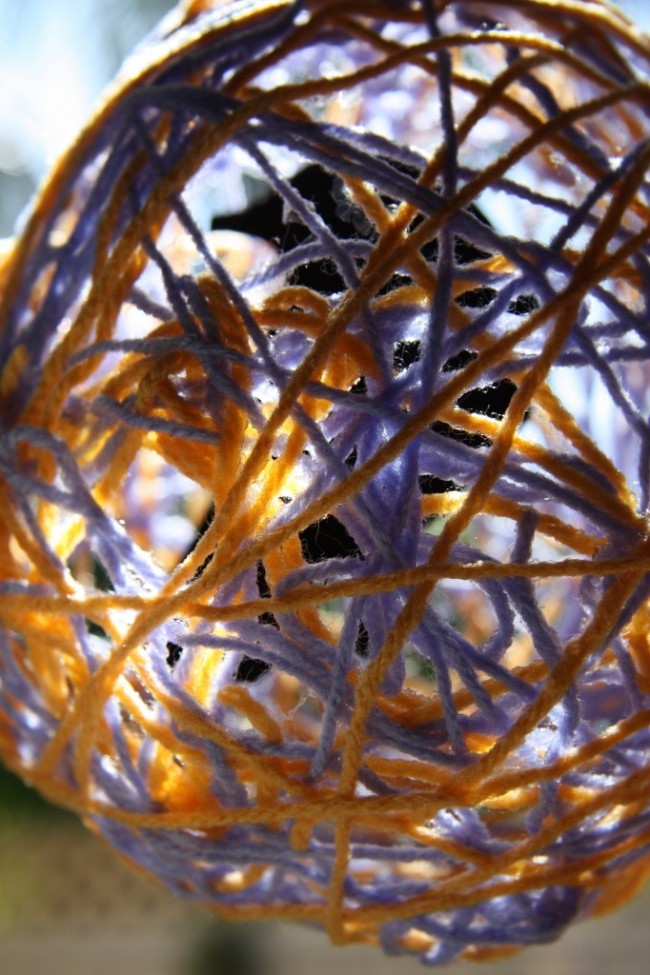 Eager to provide a slimy opportunity, we kicked off the week making string birdcages. It sounded simple enough to make: blow up a balloon; wet string with glue mixture; wrap it around the balloon until it resembles a cage.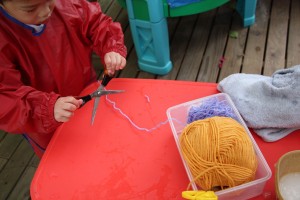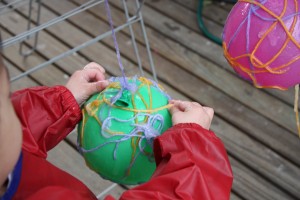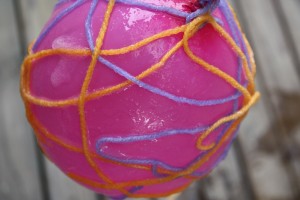 As with all our slimy activities, a tub of water was nearby for N & M to rinse their hands.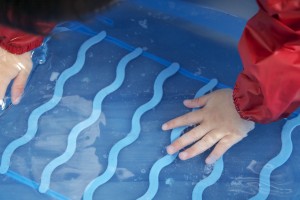 The tub of water makes the activity more bearable for them, but before I knew it, they were more interested in playing with the tub of water…

… and blowing bubbles.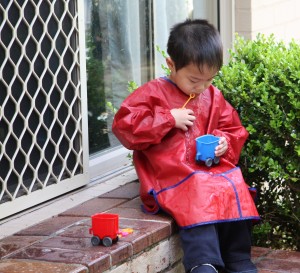 I then started wrapping string around the balloon, hoping that they would follow my lead and continue with the craft. It worked for a few more minutes, but they soon returned to the tub of water and blowing bubbles. Oh well, at least they gave the slimy craft a good try and without complaints.

I consider the rest of the craft as mummy therapy. It's so easy to forget craft is also fun and relaxing for adults. (I can get so absorbed in the world of kiddy crafts). I continued wrapping string around the balloons. It's been awhile since I've done craft myself. I think I had too much fun with it because I wrapped too much string around the balloons!

I let the balloons dry for a day. Then cautiously, I deflated the balloons and took them out, leaving balls of string which were now my birdcages.

Then, using some black felt, I cut out silhouettes of nightingales. I sewed some thread to the silhouettes and attached it to the birdcages. I wished that I had not gone overboard with the amount of string I wrapped on the balloons, because the birds are hard to spot through the masses of yarn, but hey I was enjoying the moment.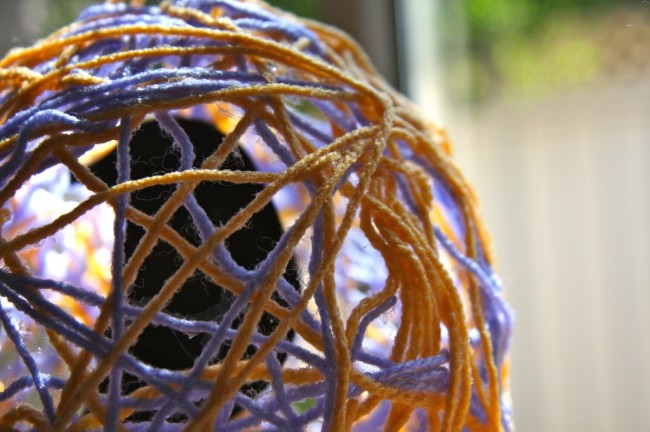 Lesson learnt: mummies need craft time too.
N & M: 3 years and 4 months
Mummy: who's counting?
This post was shared in the following linky parties:
No Time for Flash Cards Link & Learn
The Nurture Store Play Academy