Play, Painting Games: The Weekly Kids Co-Op
First impressions count. I remember visiting various preschools in my search for a suitable one for Mr N and M. I watched kids play. I looked around the classroom. I inspected the outdoor play grounds. One of the things that convinced me that one particular preschool was the one for Mr N and M, was the smell of paint. That first impression of an engaged environment, I remember to this day. I loved being welcomed by that lovely scent of paint!

Paint is such a therapeutic medium. I still think of it as such a treat when I get to paint. It's little wonder kids enjoy playing with paint too.

Here are 6 fabulous ways to play with paint from last week's Weekly Kids' Co-Op:

Here's an Instagram from our family this week. I totally want this cubby house interior!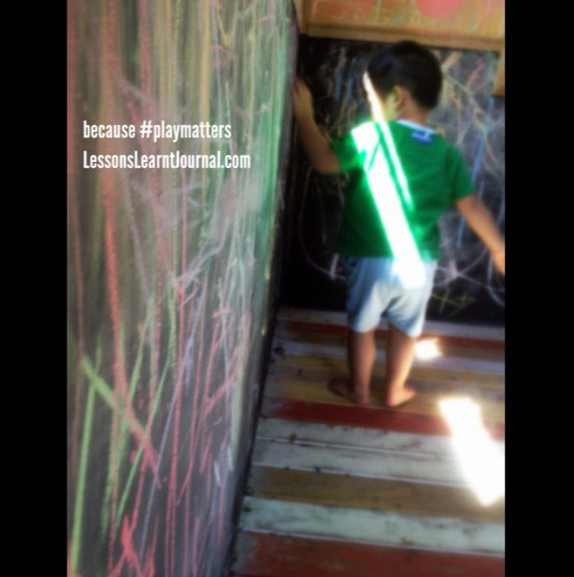 Are you on Instagram and have play photos to share? Join the #playmatters community. It's super easy to join in the fun.
How?
Say "Hi" and introduce yourself and your blog by leaving a comment here. I want to know you, your blog and have a conversation.
Link up your child-focused link here. It can be a recent post or an older one – just as long as it's child-focused.
Please include a link back or The Weekly Kids' Co-Op button so that others can also find The Weekly Kids' Co-Op easily.
Have you been featured today? Please take our Featured at Lessons Learnt Journal badge.

We love sharing awesome ideas with our readers and look forward to seeing the many great ideas linked up each week.

The Weekly Kids' Co-op is co-hosted by a group of fun kids' blogs. By adding your your child-focused link at the Weekly Kids' Co-op, we'll share your idea across all of our child-focused blogs.

We'll pin the best on our very popular Weekly Kids Co-op Pinterest board. Don't forget to follow The Kids Co-op on Facebook.
March 2013