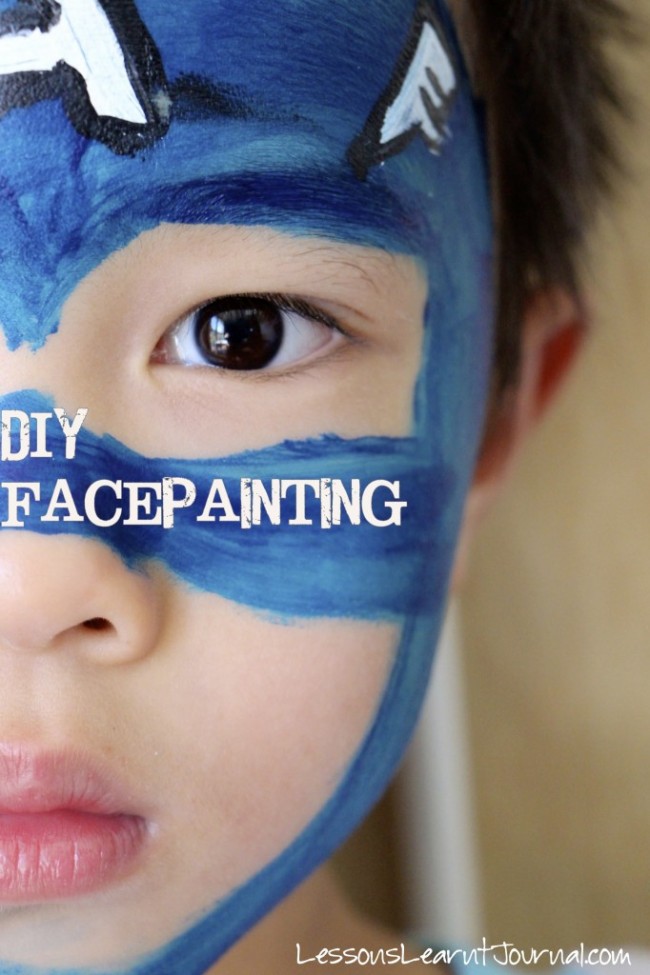 I'm absolute rubbish when it comes to rotating toys around. Stuff gets packed away and before I know it months go by before I rummage through cupboards looking for something I remember having. Our face painting station, (it's just an old ice-cream tub with all the face painting stuff in it), is no exception.
Face painting  was all the rage with our family awhile back. Even our at the time just emerging toddler Mr E loved getting his feet painted. Despite the comments over on Pinterest about it, I promise you, he sat still while I painted on his socks and and he (and I) enjoyed every moment.
Face Painting because #playmatters
Our face painting station has made a comeback. That old ice-cream tub with the most simplest of face painting supplies has fired up our boys to create some pretty special pretend play moments in our home this week.
I shared a photo of one of our face painting sessions over on Instagram with the #playmatters community and it was received with such warmth and excitement that I felt compelled to share some more face painting pictures here.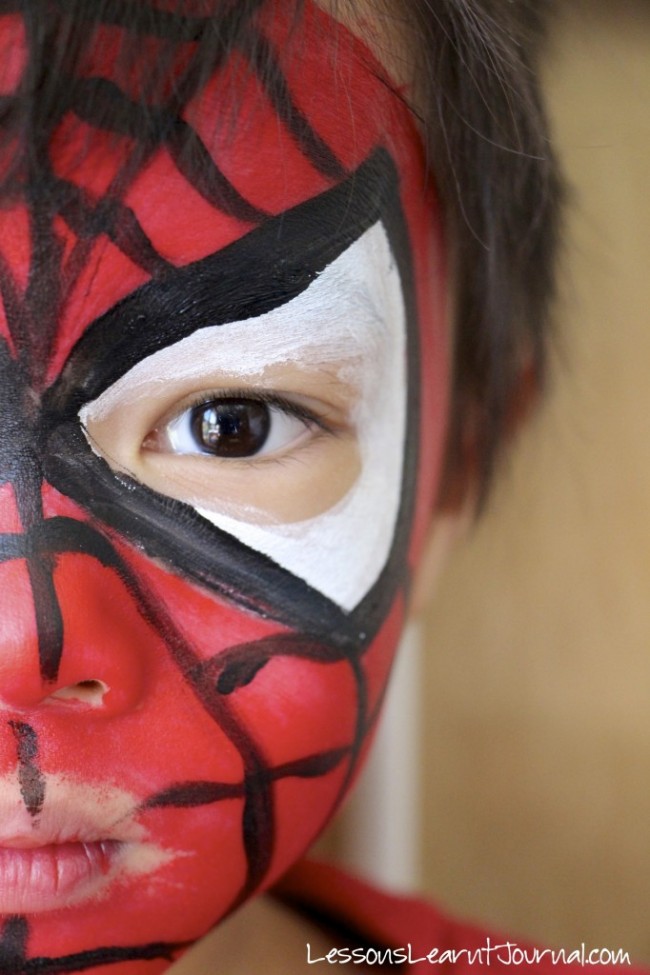 Our face painting (mobile) station consists of:
an old ice cream tub

5 small tubs of face paint (yellow, red, white, black and blue).
make up sponges
make up brushes
brushes
moisturiser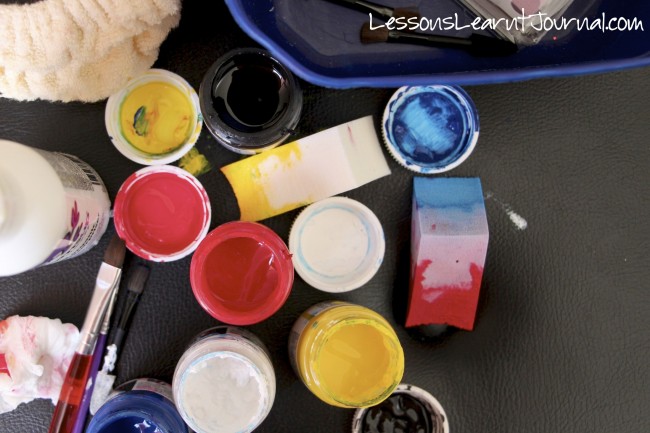 I don't claim by any means to be a pro when it comes to face painting. I'm just a mum who has kids who love having their faces painted. Here are my tips for face painting at home:
Apply a generous layer of moisturiser before face painting as this helps the face paint wipe off more easily when your kids are done playing.

Google is a wonderful source of ideas for face painting designs.
(My) kids don't sit still for very long, so choose simple designs when face painting.
I had a little giggle when N&M spent quite some time pretend playing in front of the mirror. They would pretend to fight with each other but kept one eye on the mirror to keep check on how they looked.
Yep, it's always a good day for face painting because #playmatters.
Join the fun and be part of the #playmatters community.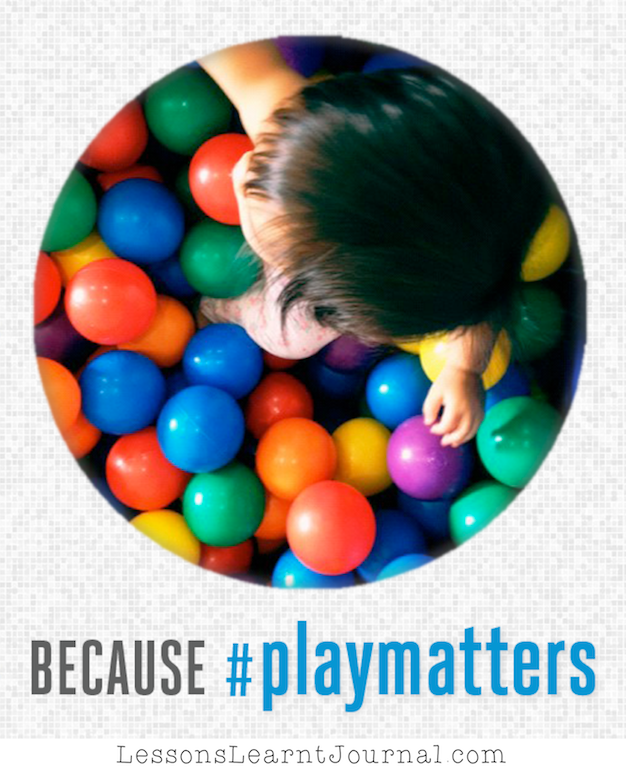 If you haven't already, join in the fun and join the #playmatters community!
You can become part of the #playmatters community on Instagram by simply:
Uploading your play related photos onto Instagram;
Pick a fun filter, (choices, choices!);
Add a caption and the hashtag #playmatters;
Click share!
Then, (here's the fun part), check out other #playmatters photos by searching for the #playmatters hashtag. Be inspired, laugh and cry with others. Meet, support and be supported by others who also believe that play matters.
My Instagram user name is @pauline_lessonslearntjournal. Would love it if you would come and say Hi!
Don't have Instagram? You can still see #playmatters photos through the Instagram tab on the Lessons Learnt Journal Facebook Page. Want to share a photo? Please share it through the Lessons Learnt Journal Facebook Page and add #playmatters as part of your caption for the photo.
Need more inspiration?
*We believe that play matters and we hunt down the best kids activities for you. Follow our #playmatters Pinterest Board.
More Activities for Preschoolers
Three to Five: Playful Preschool is stuffed to the brim with tried, tested and loved playful learning ideas for preschoolers. There are 25+ ideas for preschoolers, ten printable resources and additional links to over 50 more activities. A great resource for parents. Download your copy here.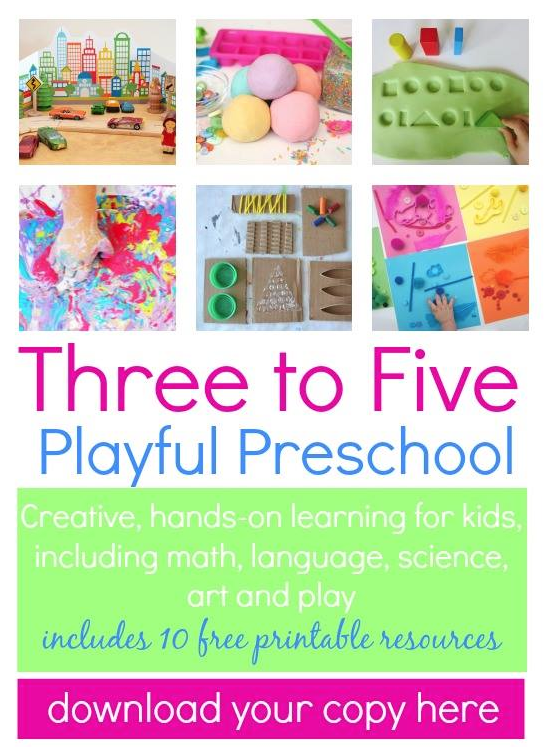 N&M: 4 years, 9 months
March 2013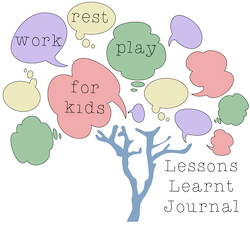 #playmatters: who are  *we?
In a nutshell, we're a group of
Aussie bloggers
who believe that play matters.