There's something odd about the experience of putting paint on ourselves. I find it calming and relaxing. Eg, when painting my nails, I forget about the world for about 15 minutes. Likewise, face painting my kids keeps them still for 15 minutes. All we see and feel for those 15 minutes is the paint on our bodies.

One day, while Master N and M were at preschool, I decided to take out our face painting box to paint Master E. We were just about to have lunch so I didn't want to paint his face. I saw his chubby little feet and couldn't resist the idea of painting feet.

So, instead of face painting, we painted on some socks.
Materials
Face paint
Small makeup brushes & sponges
Towel
Wipes
Method
Lay down a towel to protect your floors.
Start painting socks, avoiding the soles of the feet.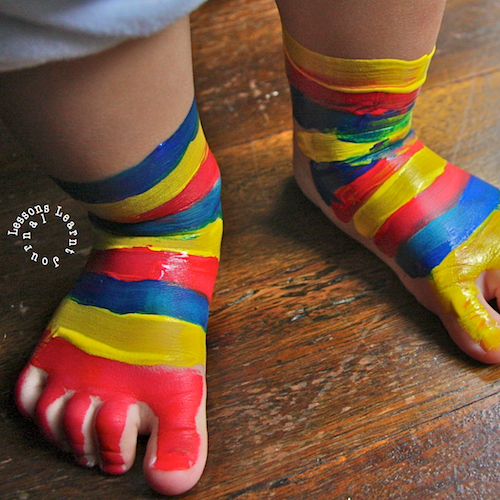 Try different patterns. Just wipe off the paint and start again.
Master E admired his painted socks.
 He even had a go himself.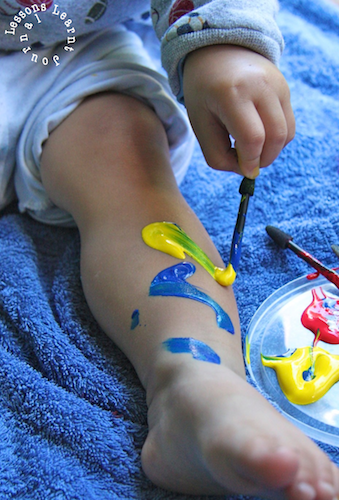 Painted Socks. Instead of face painting – try painting feet. It's easy for toddlers to see and try themselves.
Another Keep It Short & Simple (KISS) play idea.
E: 1 year, 9 months
This post was shared with