I don't know how it happened. I didn't see it coming. I think I've fallen in love… with cupcakes. I've just polished off another one! Oh dear. With my headspace clearly in the kitchen, I'm delighted to share these yummy posts from last week's Weekly Kids' Co-op.
Edible Straw Painting for Toddlers by Kids Creative Chaos
Teach toddlers to blow through a straw. If they accidentally suck in some paint it's okay because the paint's edible. Brilliant.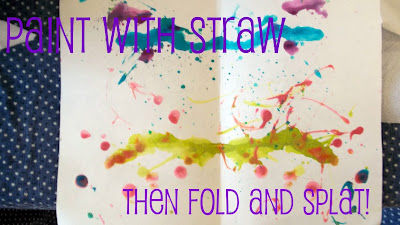 Rainbow Cupcakes by One Perfect Day
Rainbow cupcakes; for those times when you can't decide on a colour. (I wonder if this principle will work with wardrobe decisions too?)
Carrot Cookies by Famiglia & Seoul
Smiles like that are what it's all about. Check out how Gina & Grady spent their day making carrot cookies and reading The Carrot Seed.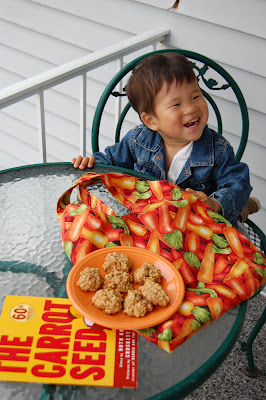 Were you featured today?
Please take a "Featured at Lessons Learnt Journal" badge from the sidebar.
What will you share this week?
Take a "Come and Play at the Weekly Kids' Co-op" badge from the sidebar and link up.
The Weekly Kids' Co-op is co-hosted by a group of 50 fun kids' blogs. Add your child-focused link here and we'll share your idea across all of our child-focused blogs. We'll pin the best on our very popular Weekly Kids Co-op Pinterest board (which has over 306,000 followers). Don't forget to follow The Kids Co-op on Facebook.