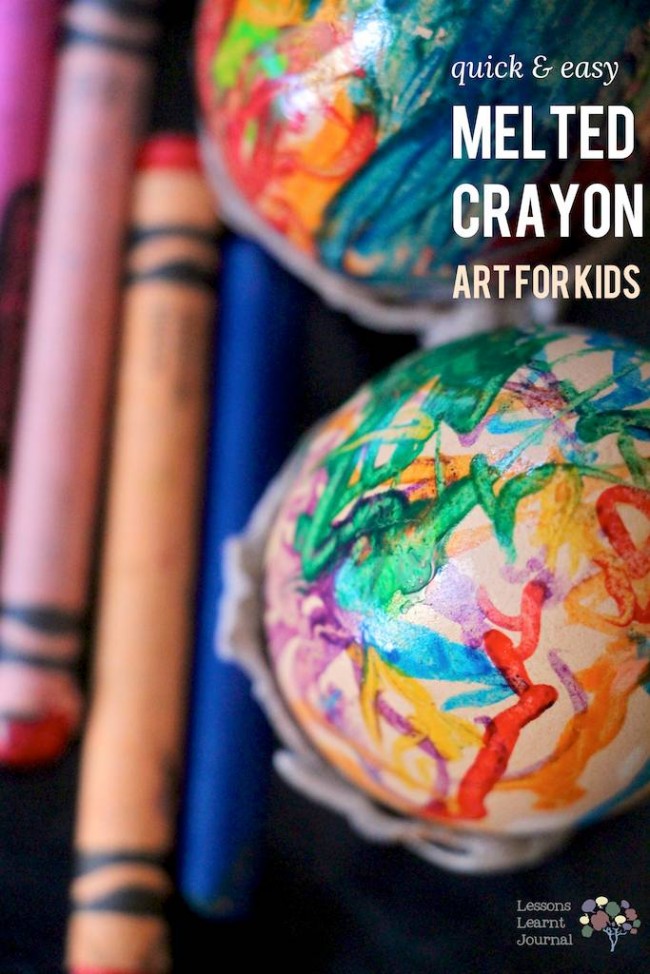 I first published a version of this post at Kids Activities Blog May 13, 2013.
At our home, melted crayon art is the no-fail, attention grabbing, fun, art of choice. My sons (and I) love watching crayons melt. It's exciting, beautiful and oddly therapeutic.
Only problem is, the set up for our previous melted crayon art experiences involve a fair bit of effort and time. With our first melting crayon experience, even without needing to use a hot glue gun, just getting the crayons to their melting point took awhile. (Once the crayons melted and the colours started to ooze and blend, the waiting time was quickly forgotten though.) Similarly, with our eggs decorated with melted crayon shavings. Awesome fun, but getting those crayon shavings was hard work.
Melted Crayon Art: Quick and Easy Eggs
This is a quick and easy way to do melted crayon art. It doesn't take forever for crayons to melt. There's no need to grate crayons for crayon shavings.
You'll need to boil your eggs. Place the eggs in a pot and cover them with enough water so the water level is about an inch above the eggs. Roughly, for every cup of water, place 1 tbsp. of white vinegar. Bring the water to boil and boil your eggs.
Once your eggs are boiled and nice and hot, quickly remove them and place them in eggcups, (I reused the egg carton and cut out little cups to hold individual eggs).
Working quickly, using crayons, simply draw on the hot eggs. As you draw, the crayons melt and become vibrant in colour.
This is such a fun and quick activity to do while waiting for eggs to cool down so they can be gobbled up. (After I removed the shell, I gave the eggs a good rinse just to make sure).
More Activities for Preschoolers
Three to Five: Playful Preschool is stuffed to the brim with tried, tested and loved playful learning ideas for preschoolers. There are 25+ ideas for preschoolers, ten printable resources and additional links to over 50 more activities. A great resource for parents. Download your copy here.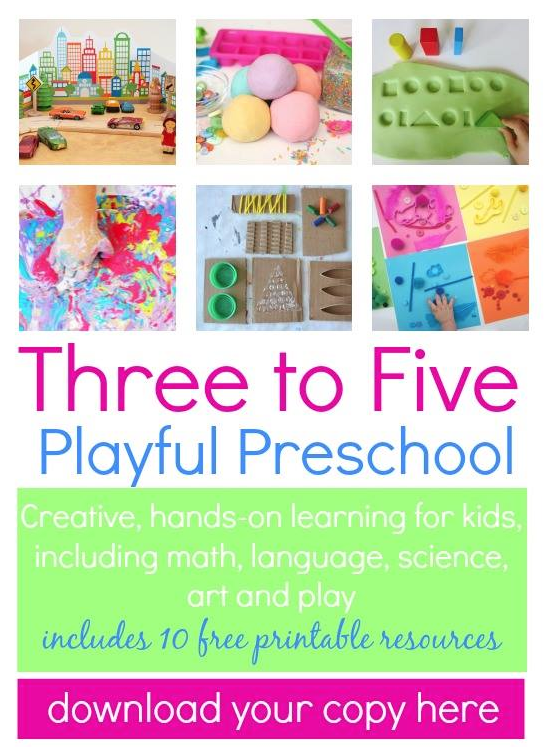 N&M: 4 years, 9 months
E: 2 years, 8 months
March 2013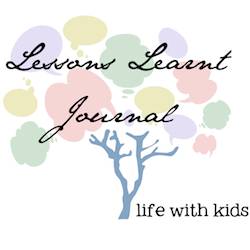 If you enjoyed this post, please consider leaving a comment; I'd love to hear from you. If you are new here, you might like to receive updates direct to your email. We have many fun ideas to share.