My husband called to see how our day was going. I told him the boys melted crayons. He asked, "Is that a good thing?"
Melted crayon art first took my breath away about a year ago, but Child Central Station's adaption of the art finally pushed me to give it a go with N&M.
We peeled away the paper crayon lining.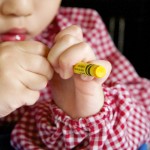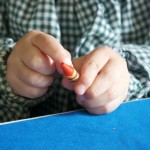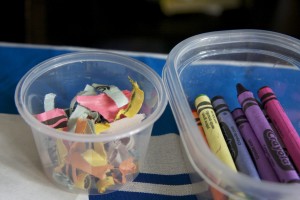 We placed something heavy on top of the crayons and turned our hair dryers on.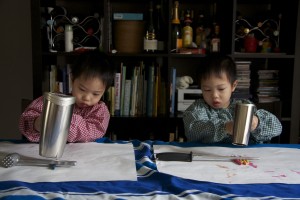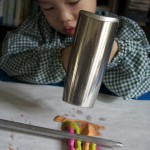 We watched what happened.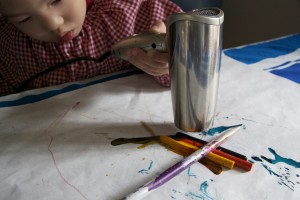 The crayons started to melt. It was exciting.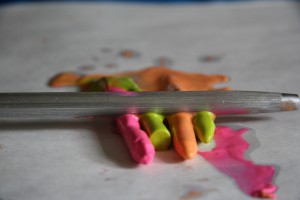 The crazy combination of melting crayons and force from the hair dryer created something fascinating before our very eyes.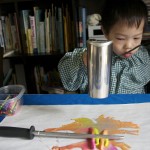 N & M added more colours. Art was in progress.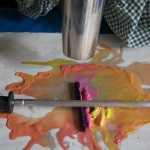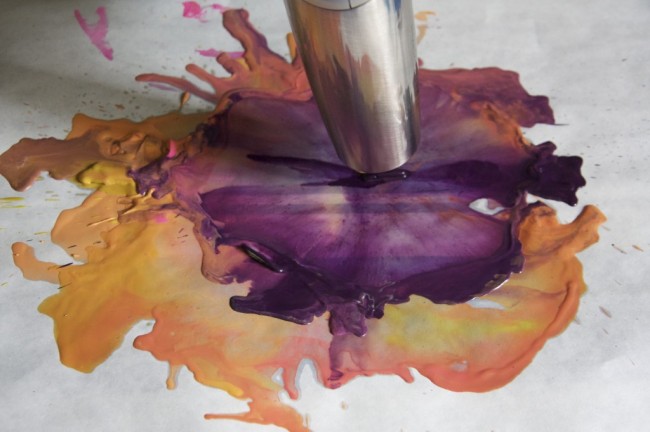 They asked for more paper. They continued creating.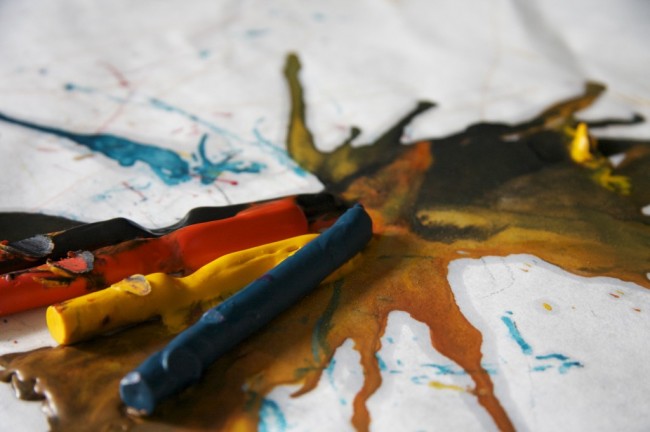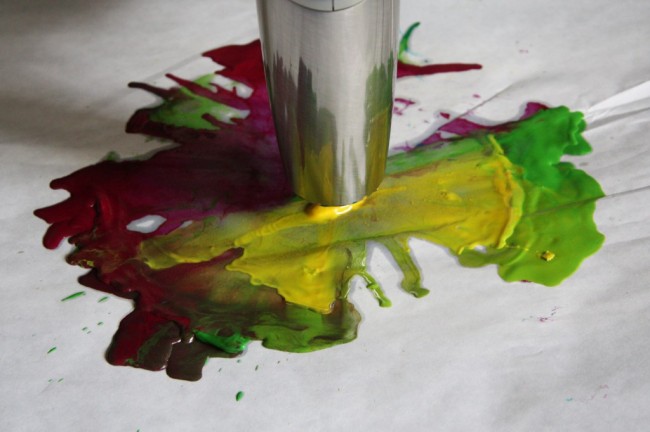 Lesson learnt: melted crayons can be a good thing, a very beautiful good thing.
N & M: 3 y.o.
For more art & craft ideas, see Lessons Learnt Journal Art & Craft.
This post was shared in the following link up parties:
No Time for Flash Cards Link & Learn
It's Playtime
The Nurture Store Play Academy
Flutter By Fridays