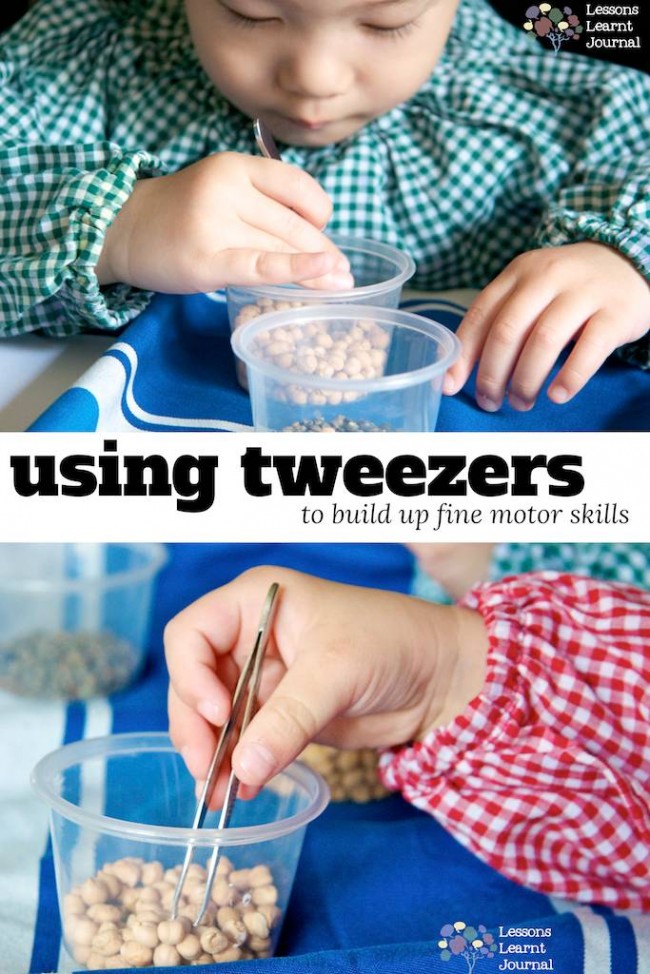 I grind my teeth at the thought of cleaning up craft activities involving sequins. Yes, sequins are so pretty and shiny, but they are next to impossible to clean. There's always the elusive sequin that manages to escape the mighty cleaning powers of the vacuum cleaner. But I wanted to do a craft activity that focused on building up fine motor skills, using tweezers, and sequins seemed a natural complement. Enter Smiling like Sunshine's Making an Autumn Tree with Pumpkin Seeds. Ah ha – I thought! Let's use seeds or beans instead. Brilliant!
This tiger craft was part of our introduction to the sound [t].
We used chick peas and lentils.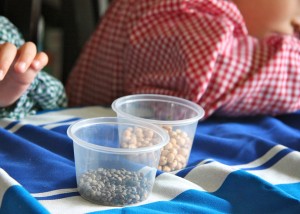 To build up their fine motor skills, N & M were armed with tweezers and set to work covering a template of a tiger's face with the beans.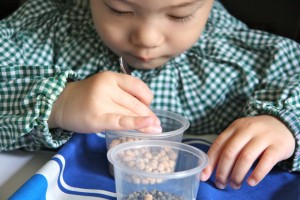 Using tweezers allowed them to practise their fine motor skills. My fine motor skill teaching point for them was to hold the tweezers with one hand so that the index finger was on one side and the thumb on the other with their other fingers gently curled into the palm.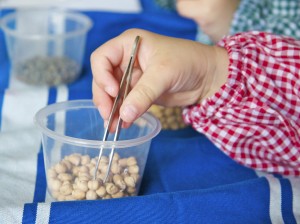 They practised opening and shutting the tweezers, trying to keep the correct position and action.
In terms of fine motor skills, this was great for: hand and finger strength; shoulder and elbow stability; and practise for the pincer grasp (helpful in writing).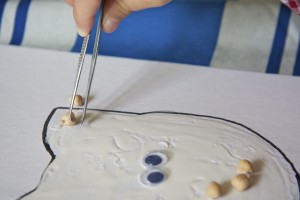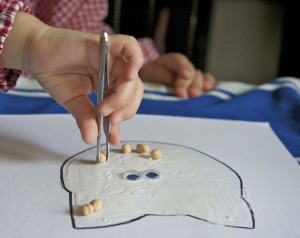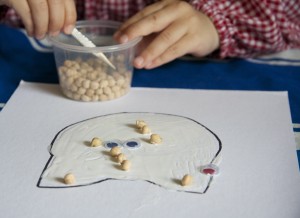 Soon their hands and fingers couldn't resist feeling the beans.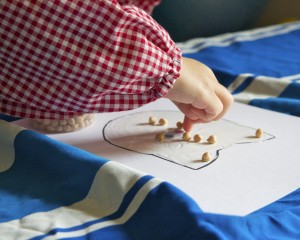 They then realised it was much faster and more effective for them to use their hands to scoop and pour the beans onto the tiger's face.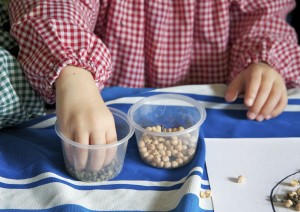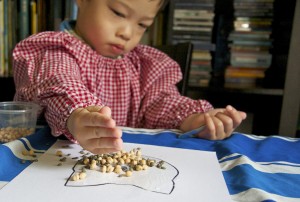 When they finished covering the tiger's faces with the beans we popped on some finishing touches.
Yes, our tigers seems to be missing stripes and whiskers… mmm it's a working progress.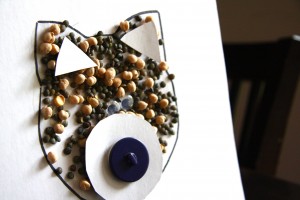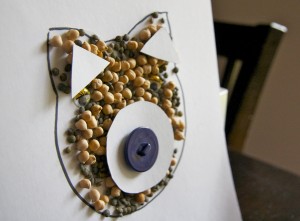 Simple ideas for introducing [t]
Show children a written lower case [t].
Model the mouth movement and sound [t]
Visually connect the picture/word "tiger" with the letter sound [t].
Kinaesthetically simulate a tiger growling with hands shaped like a tiger's claws.
More Activities for Preschoolers
Three to Five: Playful Preschool is stuffed to the brim with tried, tested and loved playful learning ideas for preschoolers. There are 25+ ideas for preschoolers, ten printable resources and additional links to over 50 more activities. A great resource for parents. Download your copy here.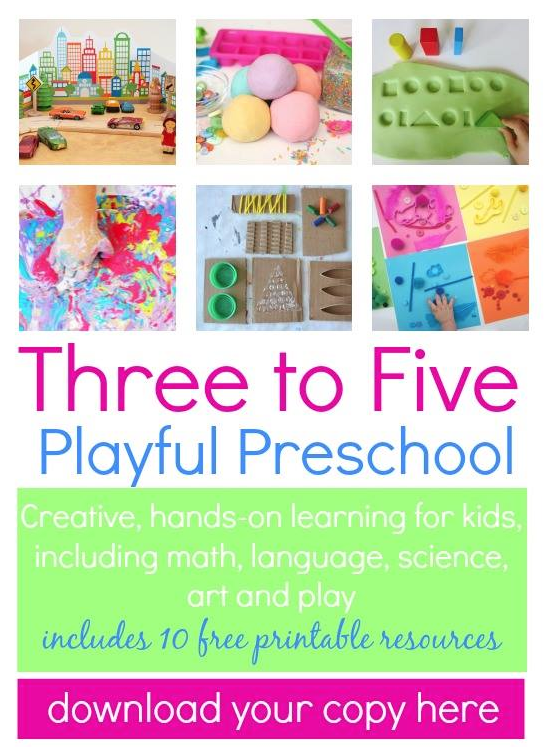 N & M: 3 y.o.
October 2011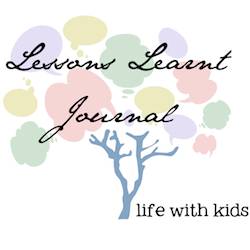 If you enjoyed this post, please consider leaving a comment; I'd love to hear from you. If you are new here, you might like to receive updates direct to your email. We have many fun ideas to share.