This post is sponsored by Nuffnang on behalf of Ski Divine Yoghurt. Be sure to read on for your chance to win a $100 Coles voucher.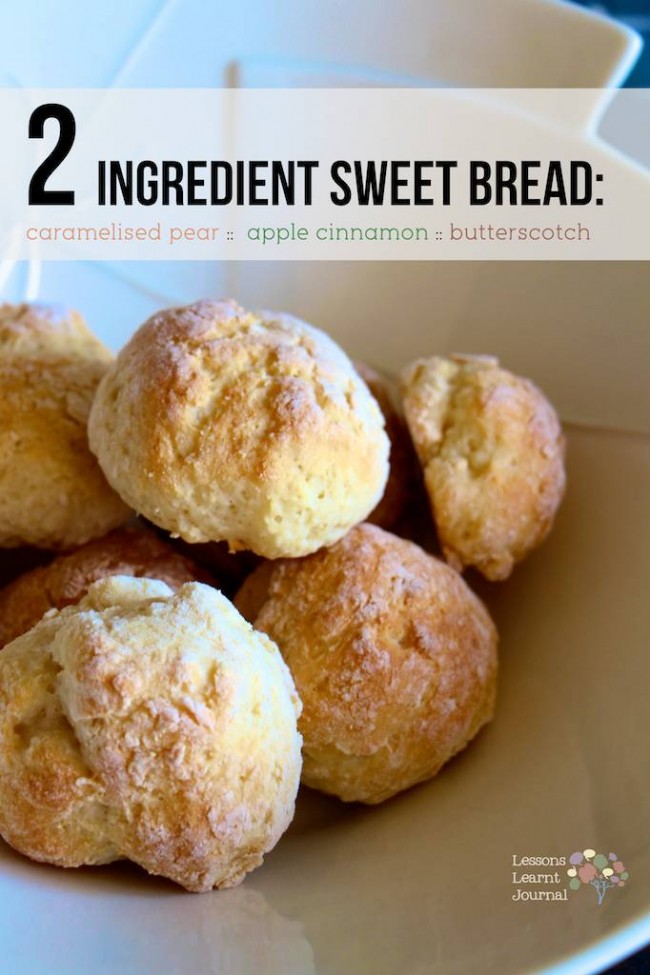 "I just can't bake! Everything I try to bake turns into a disaster. I can't even make a recipe from children's cookbook work. A children's cookbook!".
My dear friend was sharing her frustrations in her baking attempts. She could very happily just not bake. However, as a mother of three, every now and then, she feels the urge to get in the kitchen with her kids and successfully bake something, anything.
Another friend of mine, sitting next to her, nods. "Do you know the number of times my sister has had to make macarons to perfect them? It took her months. Months of trial and error. Little things would either make or break the recipe."
I completely understand both these stories. There are so many ways to ruin a recipe; you have to learn the little things. I can't even begin to tell you how many times I've burnt the cake, had cakes explode in the oven, etc.
I strongly relate to the need, as a mother, for simple recipes that work, every time. I don't have months of end to practice recipes. I need recipes that don't require fuss. Recipes that are fail proof. Recipes that are so easy, your kids (or you) can't mess it up. Now call me fussy, but I'm not just after easy and fail proof recipes – they also need to be delicious.
I love quick bread recipes and the 2 Ingredient Bread Recipe that we shared with the world just over a year ago, was at the top of my list for easy, fail proof and delicious recipes. Now, I dare say, this Quick Bread Recipe for 2 Ingredient Sweet Bread is at the top of my list for easy, fail proof and delicious recipes.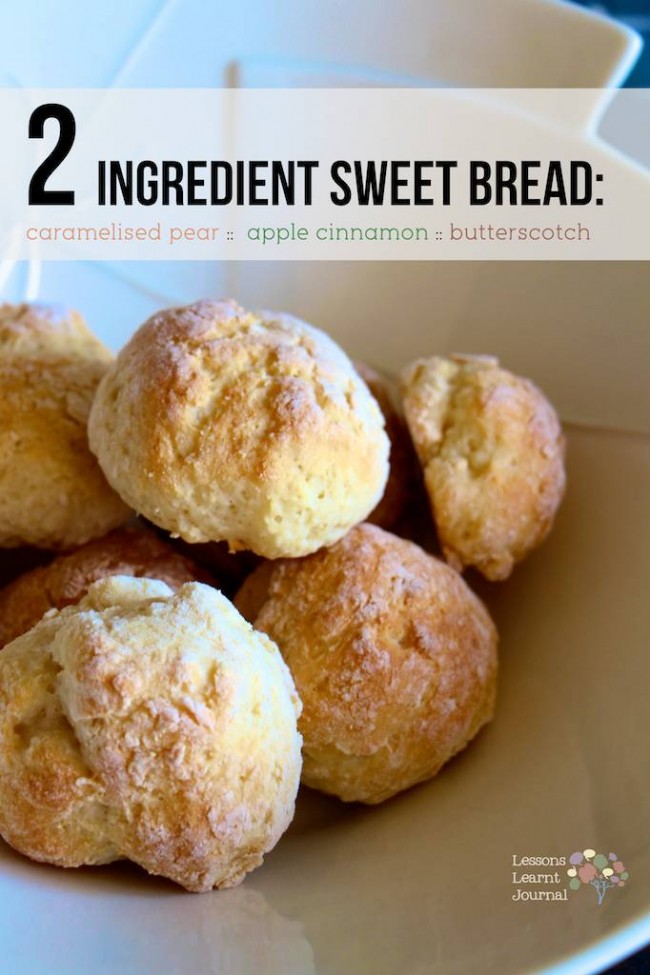 2 Ingredient Sweet Bread
2013-10-08 00:47:46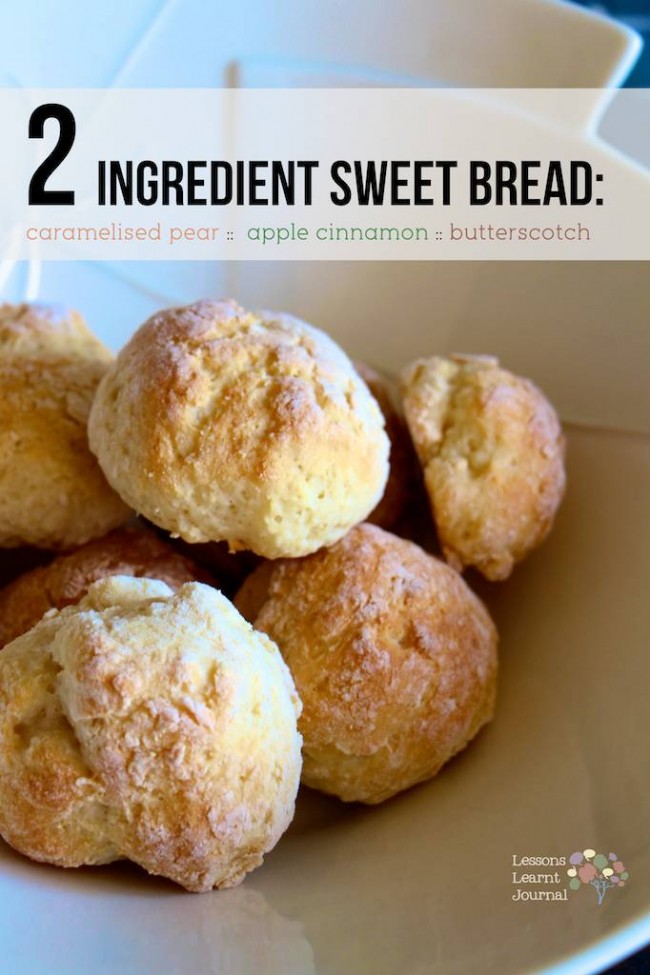 Serves 8
Nutrition Facts
Amount Per Serving
* Percent Daily Values are based on a 2,000 calorie diet. Your Daily Values may be higher or lower depending on your calorie needs.
Ingredients
2 cups of self-raising flour
1 cup of Ski Divine yoghurt (caramelised pear / apple cinnamon / butterscotch layer).
Instructions
In a mixing bowl, mix the self-raising flour and yoghurt together.
On a floured surface, knead the bread.
Roll together small balls of dough.
Place on a baking tray, lined with baking paper.
Bake at 180C for 15 mins or until golden.
Lessons Learnt Journal http://lessonslearntjournal.com/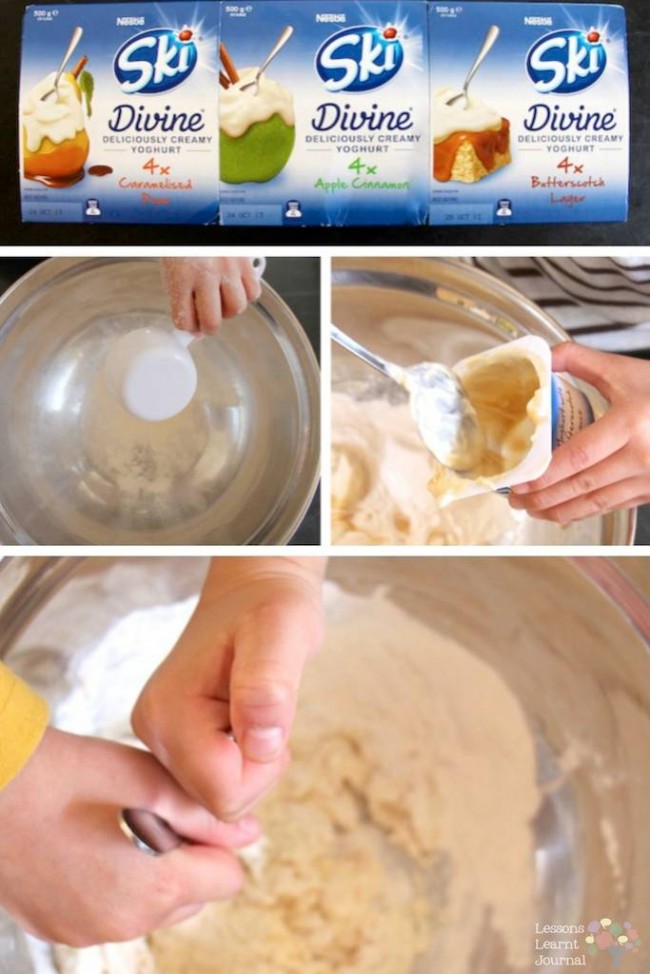 Using this quick bread recipe, my 5 year old twins, N & M, made three batches of 2 ingredient sweet bread. With the new range of Ski Divine Yoghurts, they made:
Caramelised pear sweet bread. These had pear fruit pieces in them and was N's favourite.
Apple cinnamon sweet bread. M is obsessed with apples. It's the only fruit he eats. He loved the apple cinnamon sweet bread.
Butterscotch sweet bread. This was my favourite of the lot. The best way I could describe it would be, a healthy version of sticky date pudding. So, so yummy, (with much less sugar and calories – yay!).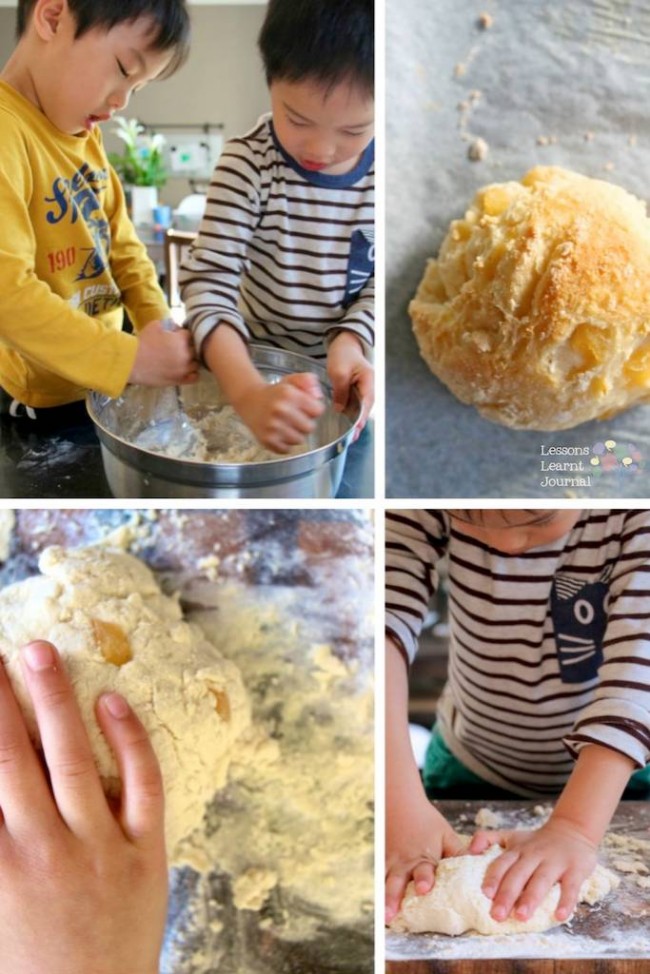 Truth be told, the new Ski Divine yoghurts are delicious on their own. With flavours like caramelised pear, apple and cinnamon and butterscotch layer – you really can't go wrong. Couple those yoghurts with some self raising flour, and you've got yourself a morning or afternoon of easy, fail-proof, kid-friendly baking with delicious, healthy, guilt-free results.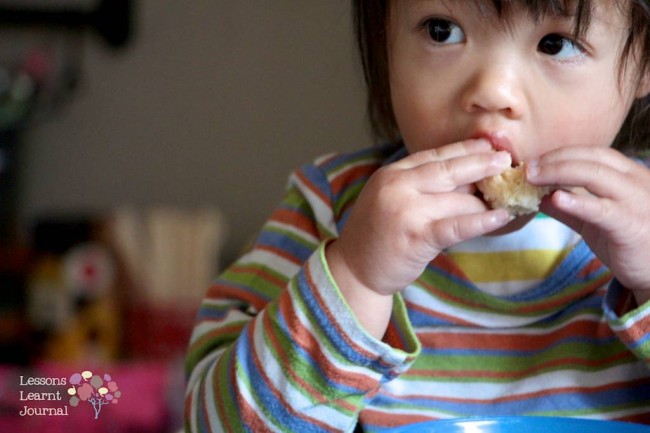 To celebrate Ski Divine's three new yoghurt flavours – caramelised pear, apple cinnamon and butterschotch layer, we are giving away 1 x $100 Coles voucher to one Australian Lessons Learnt Journal reader. For a chance to win, leave a comment on this post sharing:
Which new Ski Divine's yoghurt flavour would you like to try first, and why?
This is a game of skill and entries will be judged based on creativity and originality. Open to Australian residents only. Entries close Tuesday 22nd October, 2013. Please read the Terms and Conditions of the Ski Divine Giveaway here.
N&M: 5 years 4 months
October 2013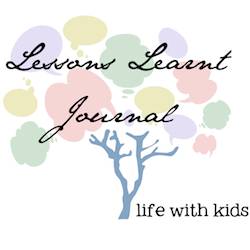 If you enjoyed this post, please consider leaving a comment; I'd love to hear from you. If you are new here, you might like to receive updates direct to your email. We have many fun ideas to share.