What do you thoroughly enjoy shopping for? Food? Water colour paints? Shoes? Clothes? Gadgets?

My knees go weak at the thought of shopping for paper. Good, old, gorgeous paper; the colours, the patterns, the different textures. Oh – I could spend HOURS just gawking at the stuff.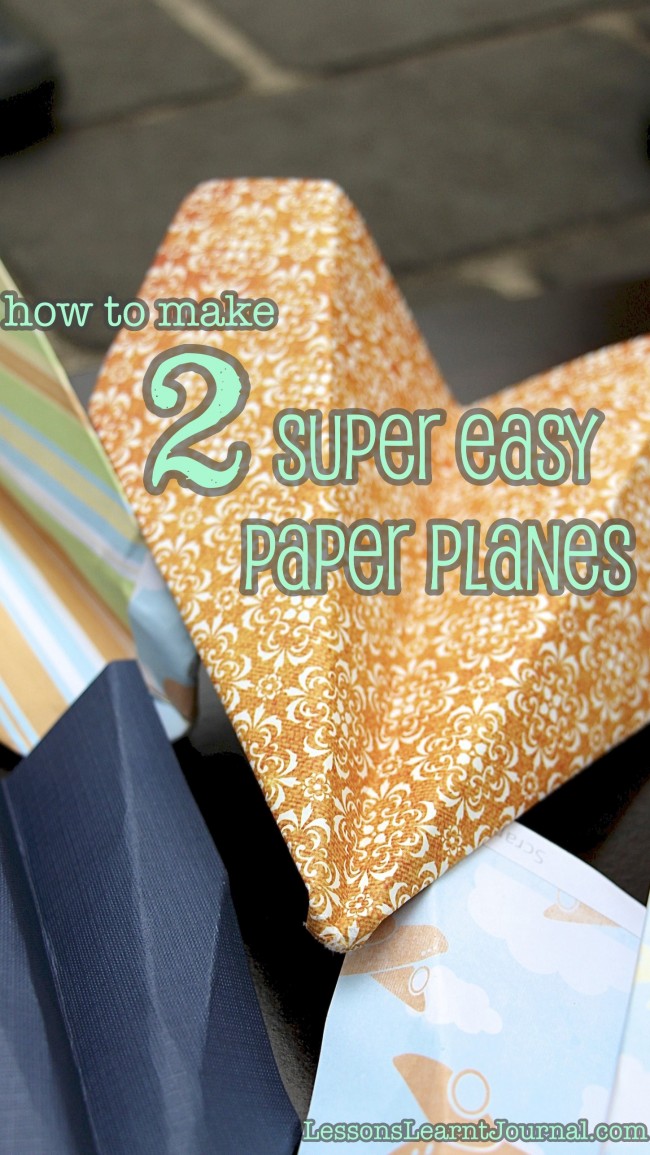 Make Paper Airplane: Essential Childhood Play

I recently dug out my box of salvaged paper scraps and made these two super easy paper airplanes: the Bulldog and the Harriet. With all the gizmos at our fingertips these days, it's so easy to forget the simple delights of paper airplanes.

Learn how to make two different paper airplanes in two minutes. Super easy. Super fun. Watch it. Make it. Enjoy some essential childhood play.
Make Paper Airplane from Pauline LessonsLearntJournal on Vimeo.

I'm determined to teach the Misters (4yo twins N&M) how to make these themselves.

Did paper airplanes feature in your childhood play? Let's have some fun; post a picture of your paper airplanes on our Lessons Learnt Journal Facebook Page.
N&M: 4 years, 7 months
January 2013