"I just need a taxi!!!!" reads a friends' Facebook status. It a Thursday night and midnight draws near. The poor dear. She just wants to get home to rest.

Are we all in that similar state of longing for rest? I am looking forward to the Christmas and New Year holidays.

Rest. Refresh. Ahh…. I feel my shoulders and neck relax at the mere thought.

This is my last Weekly Kids' Co-Op for 2012 and I am psyched to go out with some pizzazz.

An Instagram from us: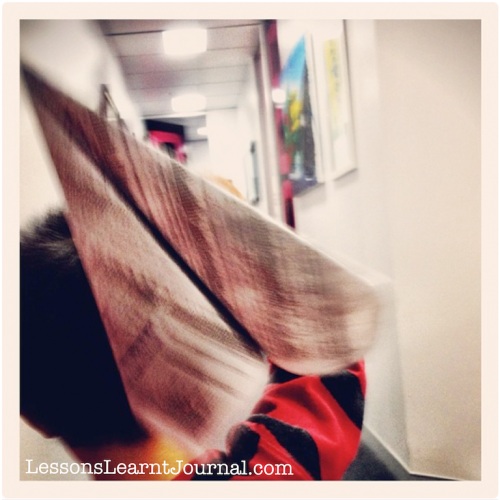 How do you wait for your turn at the doctors' (who is running an hour late?) Mr N and I passed the time with some paper planes, (and the iPhone helped too). Seriously though, the paper planes were so much fun and the highlight of our waiting time.

Paper is so useful! I honestly can't imagine a world without it.

This week, I bring not 3, not 5, not even 10… but 20!!! Yes, 20 fun ways to play with paper. These brilliant ideas were all from last weeks' Weekly Kids' Co-op.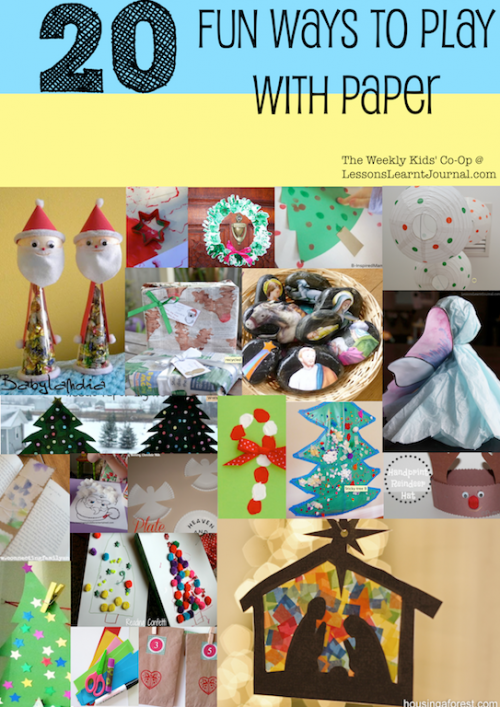 Fingerprint Lollipops by Little Lucky

What a collection!

I am blown away by the kid focused brilliance contributed week after week at the Weekly Kids' Co-Op. To those who link up, thank you!

I will begin hosting the Weekly Kids' Co-op again in mid January 2013, (after some lovely rest). Can't wait to see what 2013 will bring at the Weekly Kids' Co-Op.

For more kid focused brilliance from the Weekly Kids' Co-op, keep visiting our very popular Weekly Kids Co-op Pinterest board and The Kids Co-op on Facebook.
Dec 2012