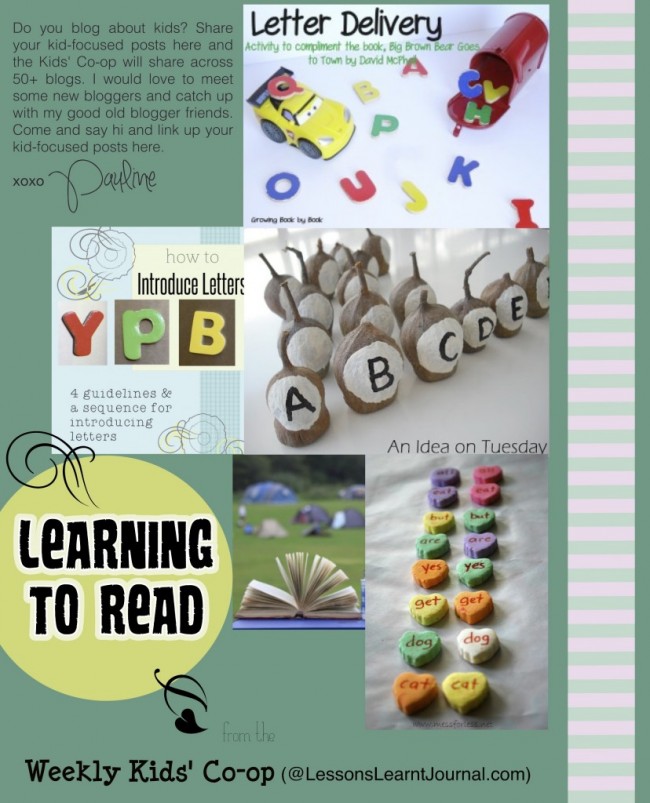 Learning to Read

With Valentines Day less than a week away, have you come across adorable Valentines ideas that just make you go 'awww…'? We featured some very 'awww.." worthy ideas for Valentines Day last week at the Weekly Kids' Co-op. Thank you to the lovely (new and old) readers who dropped a quick note and said 'Hi'. I confessed to one particular reader this week that it's very nice to hear from readers because sometimes as I write these posts I can't help but wonder, "Who is reading this stuff?". So, it is quite exciting when there are comments from kind readers.

This week we're featuring fabulous ideas to help kids learn to read.

How did you learn how to read? What were your first memories of learning how to read? Were your memories of books? Or do you remember drills and songs of the alphabet?  I am a firm believer in the importance of surrounding children with wonderful literature when they're learning to read, (and also when they have learnt how to read). I also appreciate the well thought out reasonings and methods (pedagogies) to teaching and equipping children with the skills to read.

From last weeks' Weekly Kids Co-op, some great kid-friendly and fun ideas to help kids learn to read:

Before we head off for another week, my favourite Instagram from our family this week. I have captioned this "the matrix", but honestly, how many of your photos are blurry because kids, (being kids), are constantly on the move?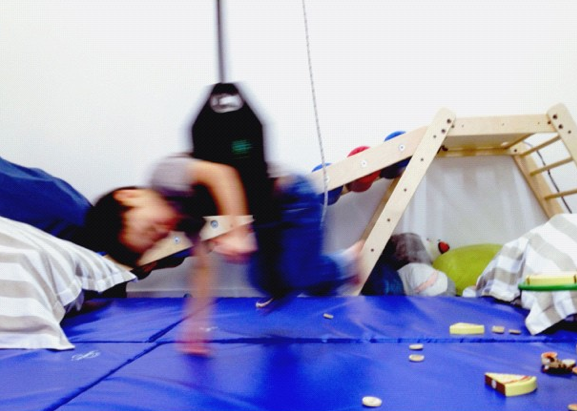 How?
Say "Hi" and introduce yourself and your blog by leaving a comment here. I want to know you, your blog and have a conversation.
Link up your child-focused link here. It can be a recent post or an older one – just as long as it's child-focused.
Please include a link back or The Weekly Kids' Co-Op button so that others can also find The Weekly Kids' Co-Op easily.
Have you been featured today? Please take our Featured at Lessons Learnt Journal badge.

We love sharing awesome ideas with our readers and look forward to seeing the many great ideas linked up each week.

The Weekly Kids' Co-op is co-hosted by a group of 50 fun kids' blogs. By adding your your child-focused link at the Weekly Kids' Co-op, we'll share your idea across all of our child-focused blogs.

We'll pin the best on our very popular Weekly Kids Co-op Pinterest board. Don't forget to follow The Kids Co-op on Facebook.
February 2013