This post is sponsored by Nuffnang. All opinions expressed are my own.

Beep… beep… beep. Our groceries are being scanned and the shop assistant can't help but look over to the nearby bench where I have asked the Misters, to sit down. Far from sitting down and quietly waiting for me, there they are loudly bouncing off each other. Legs and arms are flying amidst a cloud of noise. The shop assistant turns to me and says, "Boys will be boys". Beep… beep… beep.

Their boundless energy can be exasperating, but I must choose wisely when to reel the Misters back in. They weren't destroying anything and they weren't hurting anyone; so I let them carry on.

This is how my boys are. This is how my boys shop.

Shopping used to be a calm, leisurely affair. Then I became a mother; a mother of very energetic boys. Shopping has become streamlined and efficient. There are lists that are synced via email. There are allocated aisles to cover. There is an agreed meeting point to get to before the kids exceed their shopping tolerances.

You can imagine my trepidation with school shoe shopping. (Goodness me, there's also the added variable of my child's co-operation with the trained shoe fitter!)

However, my anxieties were laid to rest when we did our school shoe shopping at the Clarks store.

Oh, there were legs and arms flying amidst a cloud of noise; but the trained Clarks fitting experts were calm and polite to such energetic customers.

We experienced first hand Clarks' 10-Step check for the perfect fit.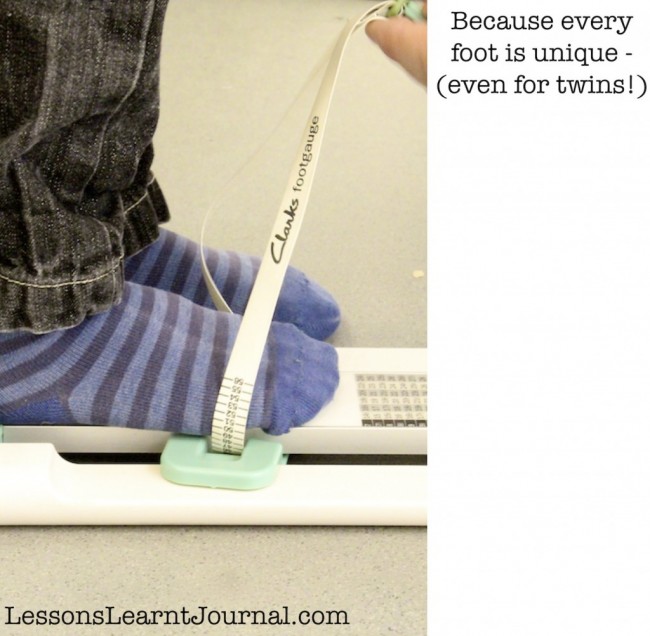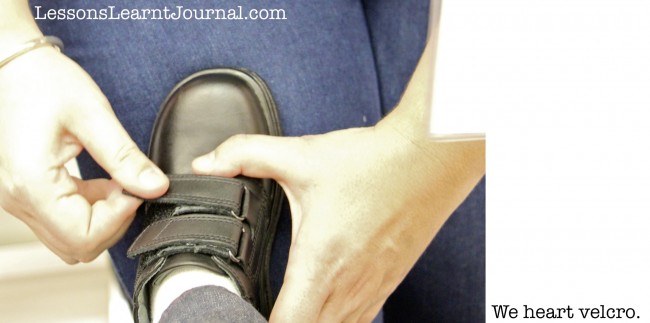 The Clarks store itself was also spacious and comfortable, adding to a pleasant school shoe shopping experience, (haven't we all had those shopping moments when we just needed a quick lie down?)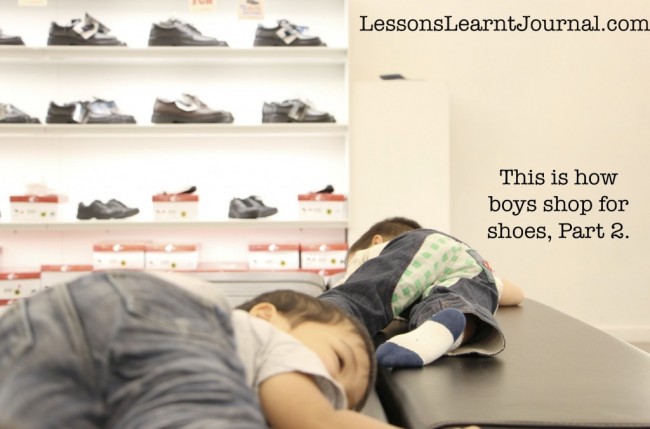 Here are some tips from our Clarks fitting expert as you head out to do your shoe school shopping:
If possible, just bring the child being fitted for their school shoes.
Wear or bring some socks.
The Clarks shoe fitting experts really do appreciate your patience, especially during the busy back to school period.
Join the Clarks VIP program to get your shoe cleaning kit. A weekly shoe clean is a wonderful habit to instill in our children from a young age.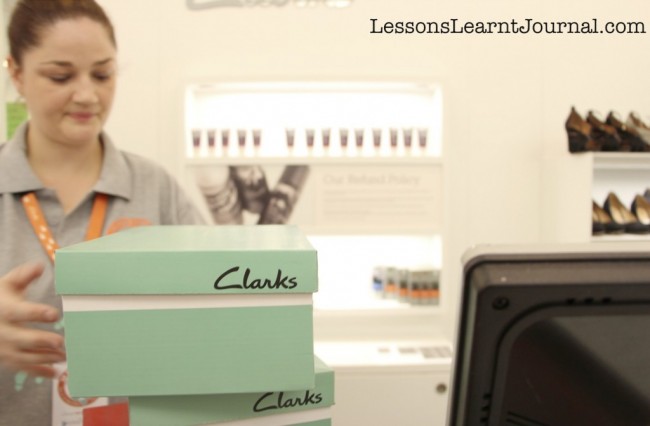 Yes, there were legs and arms flying during our school shoe shopping trip; but the Misters found their perfect fit thanks the Clarks' 10-Step check and their wonderful range of school shoes, (there are 184 sizes and 6 width fittings).

The Misters found their new shoes so comfortable; they left the store wearing their new Clarks school shoes!
Win a $150 Clarks Voucher

To help your family get ready for the new school year, Clarks is giving away 2 x $150 Clarks vouchers to use at any Clarks stores in NSW and Victoria, (located at Doncaster, Parramatta, Penrith and Kotara). For your chance to win, tell me "Why do you need a pair of Clarks shoes for your child?". This competition is open to Australian residents and closes 5pm (AEDST) on the 25th January 2013. Please note the terms and conditions of the giveaway.

To find your nearest Clarks store and to find out more information, visit www.clarks.com.au and be sure to follow Clarks on Facebook for fantastic weekly voucher prizes and a major prize for mums to enjoy a little RandR after the Summer holidays.
N & M: 4 years, 7 months
January 2013