It's hard to get back to the normal swing of things after the Christmas and New Year holidays. Coffee and tea help. Let's face it though, what we really want is more holidays.

Thank goodness for Australia Day – (and the public holiday we get to celebrate it). It's only 26 days after New Years day. Hang in there. That long weekend is not too far away.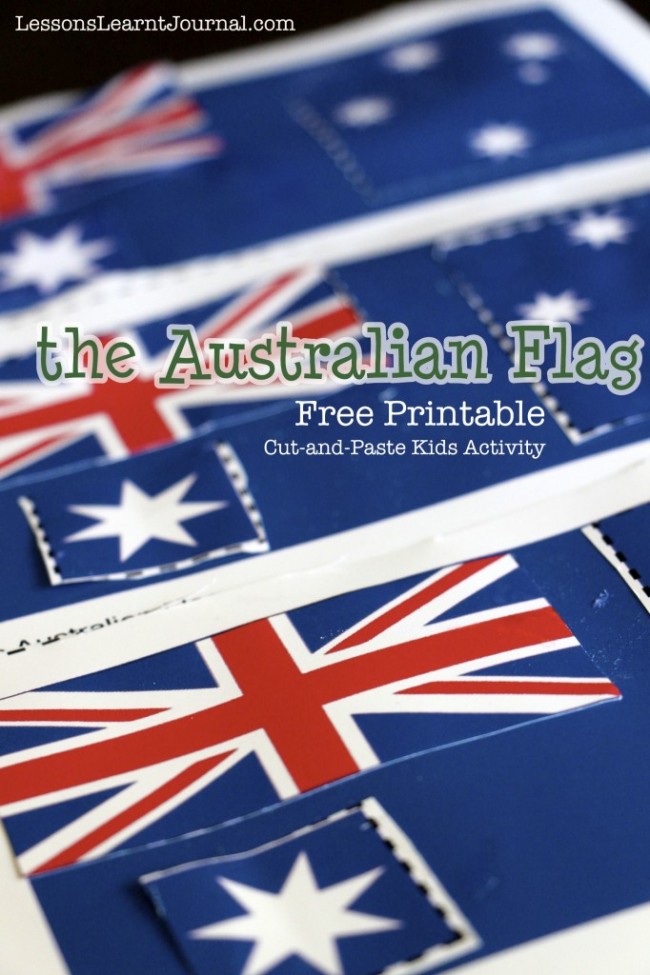 Australian Flag: Free Printable Cut-and-Paste Kids Activity

As we celebrate Australia Day each year, the Australian flag becomes a key feature of the scenery. Whether it be draped over someone's back as we wait for the fireworks; those little flags covering a mobile stall of Australia Day merchandise; or my favourite, face painted on enthusiastic Aussies.

Here's a free printable cut-and-paste kids activity of the Australian Flag. Younger kids can cut and paste the different parts of the flag, using the dotted lines to help guide their cutting skills. Older children can learn the names of the different parts of the flag and what they represent.

The Australian Flag consists of:
The Union Jack. Representing Australia's history as a British colony.
The Commonwealth Star. The star has seven points, representing Australia's 6 States and Territories as well as the Territory of Papua and any future Territories.
The Southern Cross. Represents the most distinctive constellation that can be seen in the Southern Hemisphere.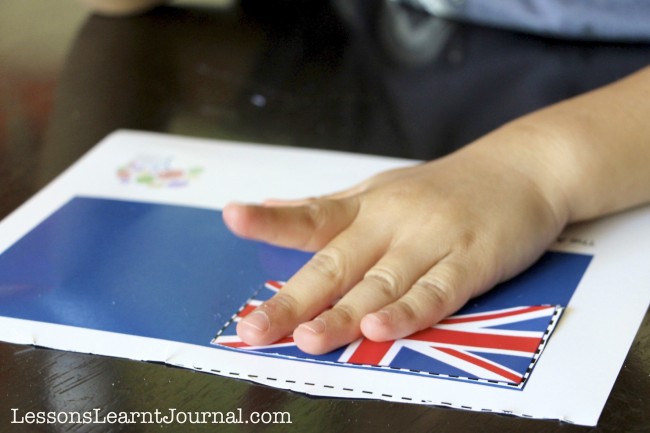 Click here for our Australian Flag free printable cut and paste kids activity.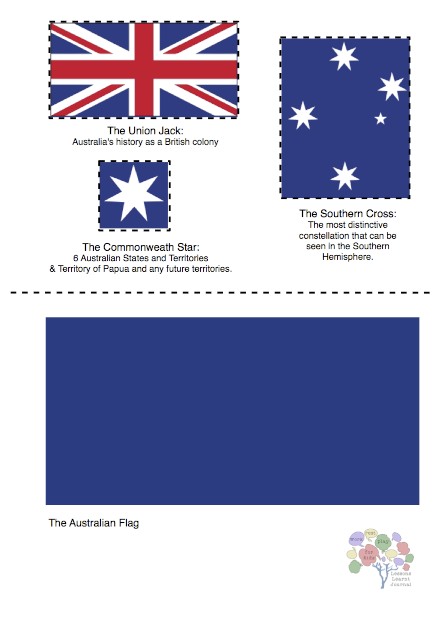 Wishing my dear Aussie readers a (not too far away) Happy Australia Day. May the day be filled with delicious backyard BBQ's, family & friends, and fingers crossed – great weather! (We are a lucky bunch!)