Valentine's Day is fast approaching and I am stuck for a gift. This happens every special occasion. My poor husband. He's extraordinarily wonderful with giving gifts but stuck with a wife who is quite the opposite. My love language is obviously not gifts. I think my love language is more along the acts of service line. So, thinking of the love of my life and his heart, I would like to share this oatmeal muffin recipe. I've been told oats are good for your heart, (as for the buttermilk, I'm not so sure).
Ingredients
1 cup plan flour
1 cup brown sugar  (or less as the raisins are very sweet)
1 teaspoon baking powder
1 teaspoon cinnamon
1 cup wheat bran
1 cup porridge oats
2 pinches of salt
600ml buttermilk
2 eggs
1 handful of raisins
Method
Preheat the oven to 175c. Grease a 12 cup muffin tin or line it with patty pans.
In a large mixing bowl, combine all the dry ingredients except for the raisins.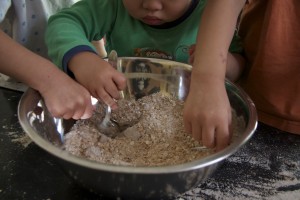 Add in the buttermilk and eggs and stir until blended.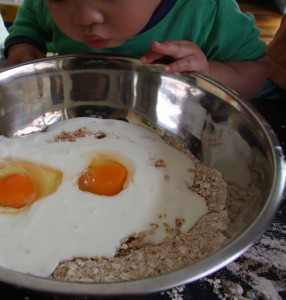 Fold in the raisins.
Spoon mixture into the prepared tin. Bake for 20 minutes.
Remove from the oven and cool for 5 minutes. Then remove the muffins and cool on a rack.
These hearty muffins are very filling & great for kids lunch boxes. Store in an airtight container for up to 2 days, or freeze for up to 3 months.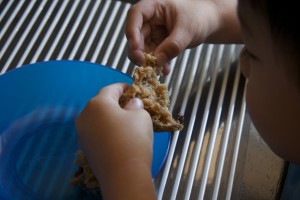 N & M: 3 years, 8 months
E: 1 year, 7 months
This post was shared with
Play Academy
Sunday Showcase
Sharing Saturday
It's Playtime
For the Kids Fridays