Homemade Crafts for Mothers Day: The Weekly Kids Co-Op

Before you hit the panic button, or think I that I'm super organised (ha!), Mothers Day is celebrated on different days throughout the world. In Australia, (as well as the U.S. and Canada), it is celebrated in May. However, in the U.K., Mothers Day is celebrated in March.

Just look at the lovely homemade crafts you can make to celebrate mothers day. This collection of homemade crafts is from last week's Weekly Kids Co-op:

Feel super crafty after seeing this lovely batch of homemade crafts? I sure do.

We're about to enter our weekend with gusto! Here's an Instagram from our family this week. My darling Miss K can't walk yet but wants to craft. Indeed, the apple does not fall far from the tree. 

Are you on Instagram and have play photos to share? Join the #playmatters Instagram community. It's only our first week and we  already have over 500 #playmatters photos!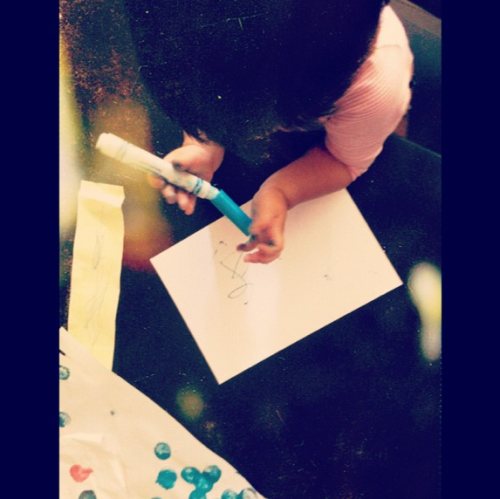 How?
Say "Hi" and introduce yourself and your blog by leaving a comment here. I want to know you, your blog and have a conversation.
Link up your child-focused link here. It can be a recent post or an older one – just as long as it's child-focused.
Please include a link back or The Weekly Kids' Co-Op button so that others can also find The Weekly Kids' Co-Op easily.
Have you been featured today? Please take our Featured at Lessons Learnt Journal badge.

We love sharing awesome ideas with our readers and look forward to seeing the many great ideas linked up each week.

The Weekly Kids' Co-op is co-hosted by a group of 50 fun kids' blogs. By adding your your child-focused link at the Weekly Kids' Co-op, we'll share your idea across all of our child-focused blogs.

We'll pin the best on our very popular Weekly Kids Co-op Pinterest board. Don't forget to follow The Kids Co-op on Facebook.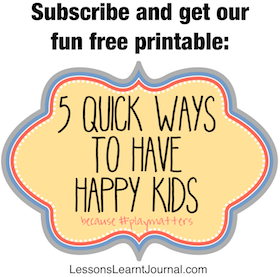 February 2013