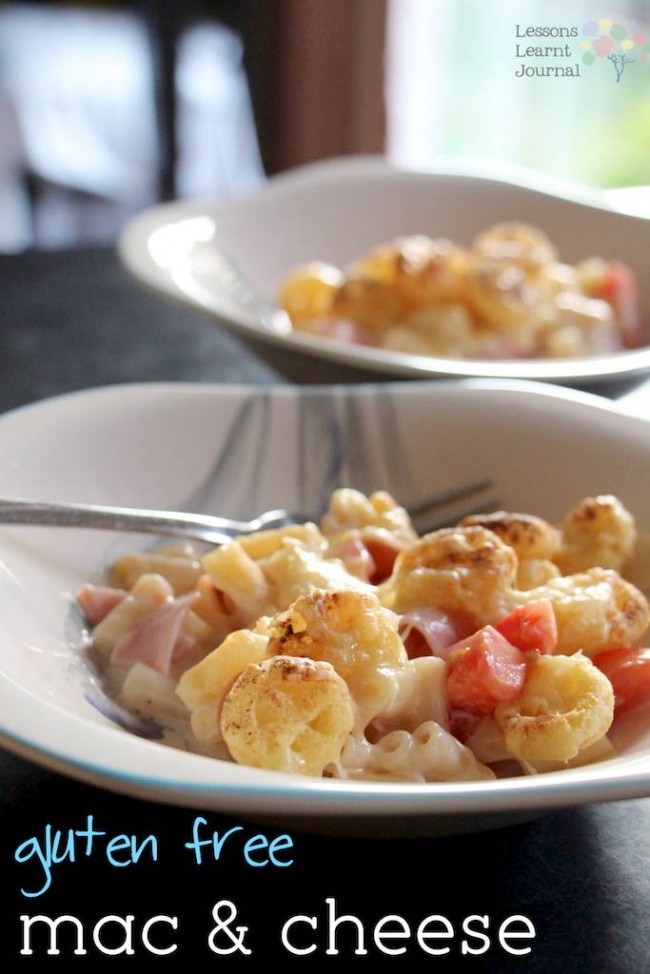 This post is sponsored by Mamee. Be sure to read on for a fabulous chance to win!
"You just gotta try this," I say to my friend. I hand him a can of the Mamee Rice Chips. He sees the Mamee label and says, "I know why you like these. You're Malaysian!". I scoff, "Pfft!!! Just eat them". In hindsight, maybe there is some truth to what he said. I spent the first part of my childhood in Malaysia and I drool at the thought of some Malaysian dishes. Mamee is made in Malaysia, and it is delicious. Whatever the reason, I love Mamee, especially the Rice Chips – so much so I had a whole tube to myself for dinner one night; (shhh… don't tell my kids!)
I grew up with Mamee snacks and it's pretty awesome that it's still around for my kids. It's the convenient, yummy snack that my kids look forward to at the park, preschool or during our long day trips. It's Healthy School Canteen Strategy Amber Compliant, so I pack it for them every now and then – and they enjoy it every time I do.
Mamee have recently released a new range of Gluten free snacks. Miss K loves the little monster snacks. It comes in a little canister with a resealable lid, (great for portion control). Along with being gluten free, it has no added MSG, artificial flavours, colours or preservatives.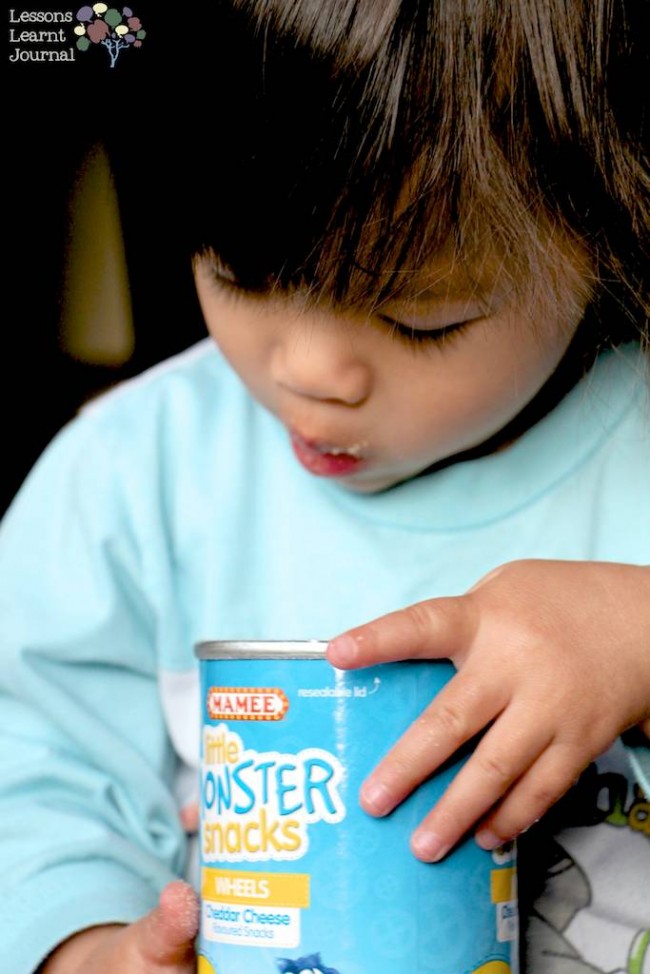 I decided as a special treat, to make Miss K's favourite pasta, mac and cheese with the gluten free Mamee monster snacks.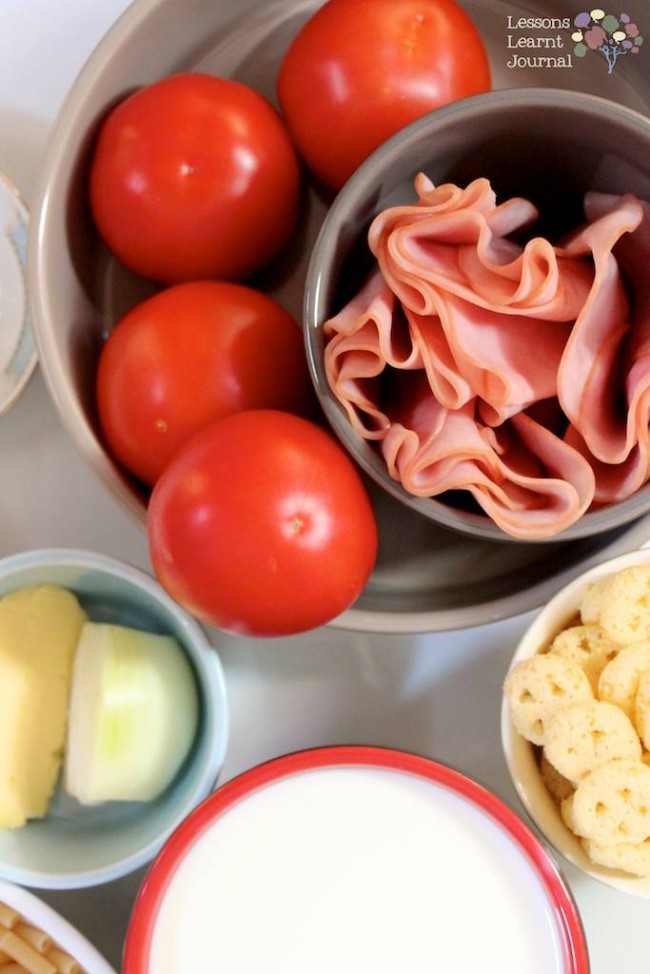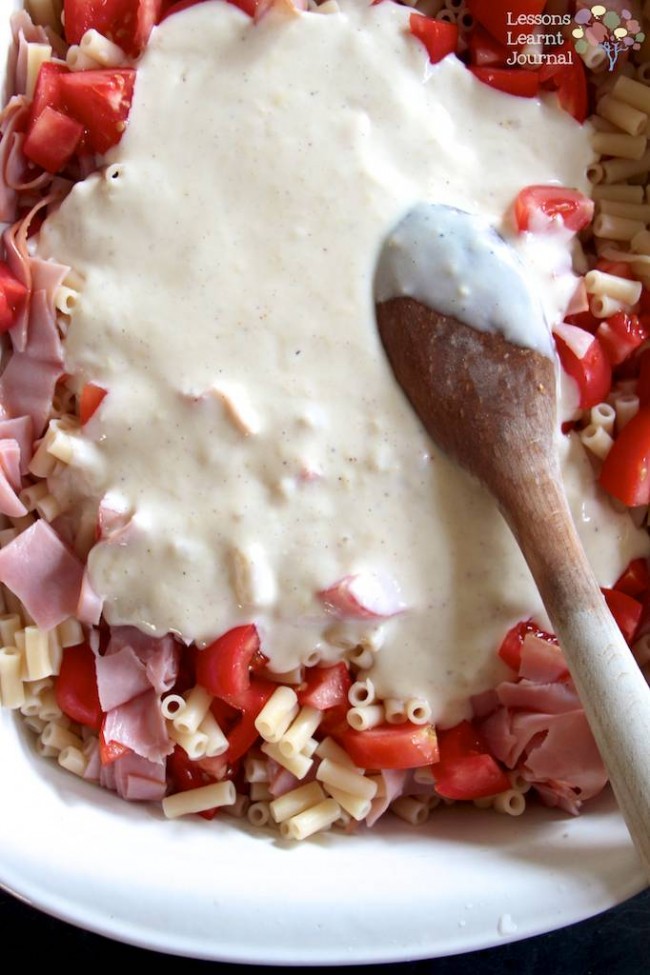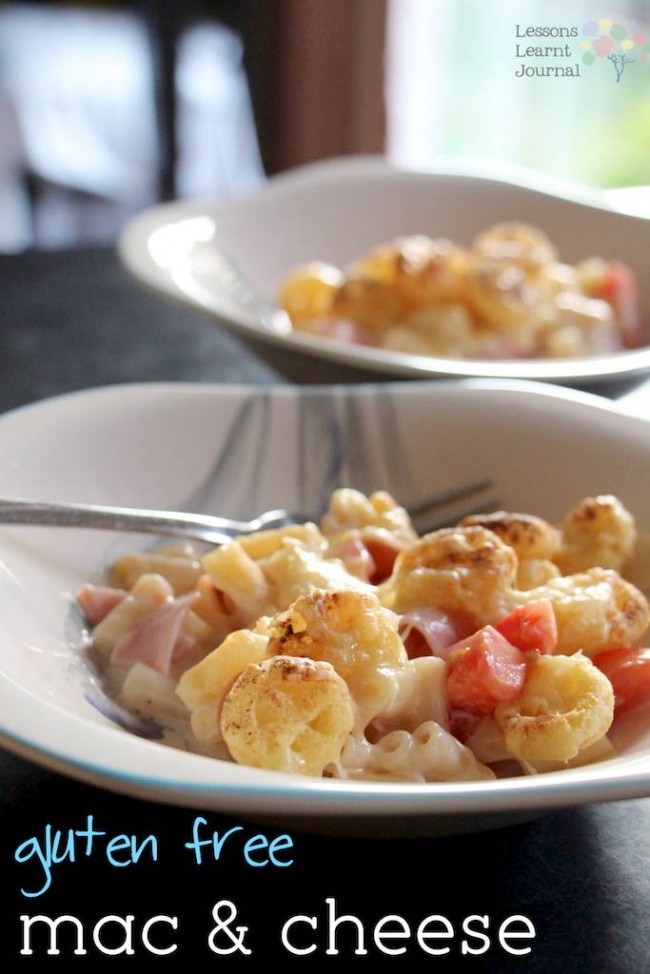 Gluten Free Pasta: Mac and Cheese with Mamee
2013-09-06 00:36:11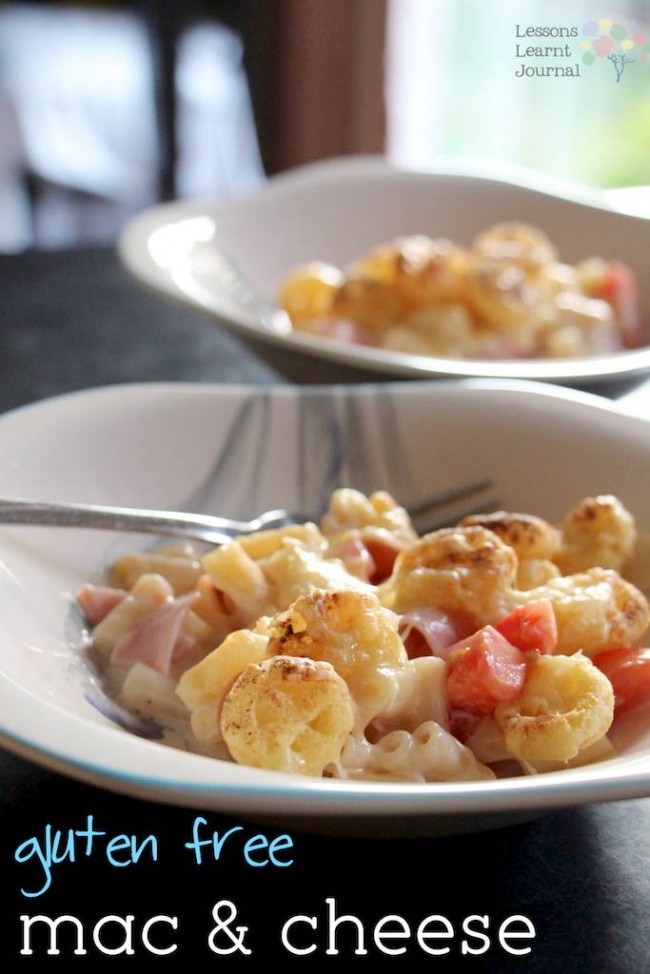 Serves 12
A delicious gluten free pasta.
Nutrition Facts
Amount Per Serving
* Percent Daily Values are based on a 2,000 calorie diet. Your Daily Values may be higher or lower depending on your calorie needs.
Ingredients
350g gluten free macaroni
4 medium tomatoes, chopped
200g ham, shredded
200g Gruyere, Cheddar or Parmesan cheese, grated
30g Mamee little monster snacks, cheddar cheese flavour
For the Bechamel sauce: 30g butter, 30g potato flour, 500ml milk lukewarm, 1/4 onion skin removed, pinch of cinnamon, pinch of nutmeg, salt and white pepper
Instructions
Preheat the oven to 180C.
Cook the pasta according to packet instructions.
To make the béchamel sauce: Melt the butter in a large pan. Add the flour and stir until it's a smooth paste. Remove from the heat and cool slightly then gradually add the lukewarm milk, whisking constantly. Put the pan back on the heat, add the onion, cinnamon, nutmeat and simmer for 10 minutes, whisking frequently. If the sauce becomes too thick, add a little more milk. Finish the sauce by removing the onion and adding the nutmeg, cinnamon, salt and pepper. Remove from heat.
When the pasta is cooked, drain and place in a large baking dish.
Saving some cheese to sprinkle on top of the pasta at the end, mix the rest of the cheese with the warm (not hot) béchamel sauce.
Combine the ham, tomato and béchamel sauce with the pasta and mix well. Sprinkle the rest of the cheese and the Mamee little monster snacks on top and bake for 20 minutes until golden.
Lessons Learnt Journal http://lessonslearntjournal.com/
The verdict? Just look at that smile!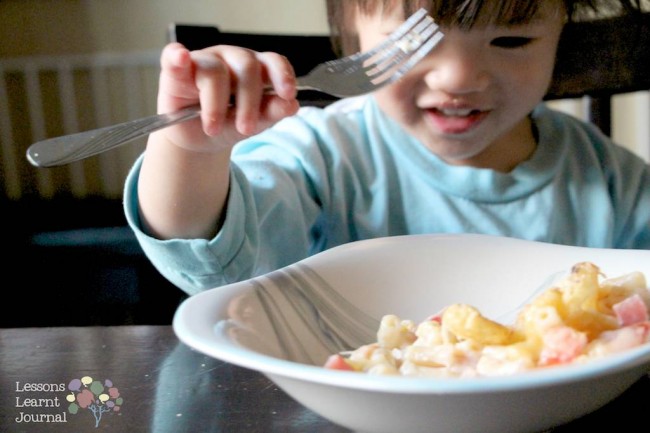 Thanks to Mamee, one Australian reader will win:
6 canisters of the Mamee Little Monster Snacks (3 of each flavour) and

4 canisters of the Mamee Rice Chips (2 of each flavour).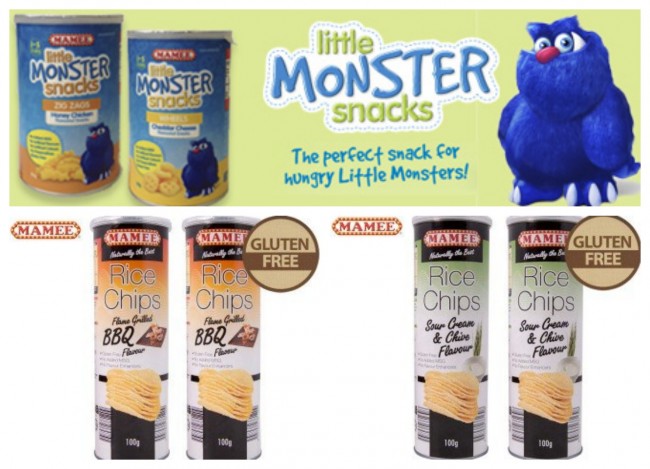 Entry is simple. This is a game of skill and entries will be judged based on creativity and originality. Leave a comment on this post sharing:
What was your favourite snack as a child?
Open to Australian entries only. Entries close Tuesday 17th September, 2013.
If you enjoyed this post, please consider leaving a comment; I'd love to hear from you. If you are new here, you might like to receive updates direct to your email. We have many fun ideas to share.
K: 20 months
Sept 2013