During the year that was 2012, I read what feels a thousand blog posts. Only a handful challenged and changed my perspective on various matters.

"Just How Much is a Picture Book Worth?" by My Little Bookcase was one of those posts. Here's the beautifully made clip that made me see picture books in a whole new light.
Birth of a Book from Glen Milner on Vimeo.
My Little Bookcase has collaborated with 12 of Australia's finest picture book illustrators to produce a beautiful and unique calendar, An Illustrated Year. It features 12 exclusive illustrations.
I have a copy of An Illustrated Year and trust me, the calendar is gorgeous!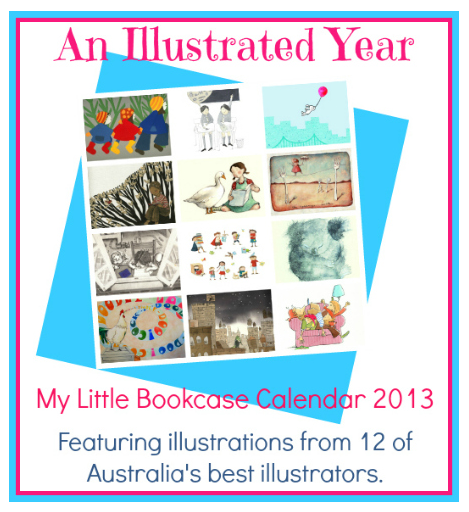 By purchasing your An Illustrated Year calendar, you are also spreading charity and cheer this holiday season. A proportion of sales is being donated directly to the work of the Australian Literacy & Numeracy Foundation (ALNF). ALNF helps marginalised children learn to read and write.
Head on over to My Little Bookcase to purchase your An Illustrated Year calendar now.
November 2012