Good things come in small packages and if you aren't convinced, let me floor you with the cake pop. Cake on a pop stick. Like a lolly pop but instead of a lolly – a cake! Ingenious. I have fallen in love with cake pops since a dear friend made some for us for our Christmas Eve dinner. In an afternoon of much needed catching up, we made some cupcake cake pops.
The recipe is from Bakerella's Cake Pops: Tips, Tricks, and Recipes for Irresistible Mini Treats.
We had a few deviations from Bakerella's original recipe. For starters, instead of baking a cake from scratch, we used a Green's chocolate cake mix for the cake. Saves loads of time. The cake needs to be cold when you start the cake pop making, so it's a good idea to bake ahead of time and keep it in the fridge for a few hours.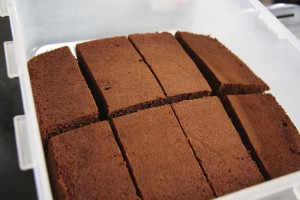 We crumbled the cake.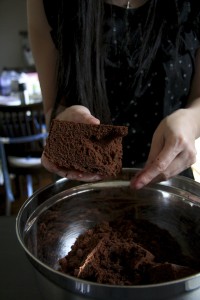 Added chocolate frosting (we used Betty Crocker's ready made frosting instead of making it from scratch).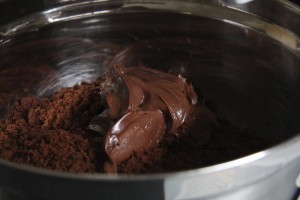 Rolled them into balls and popped them into the freezer for about 10 minutes.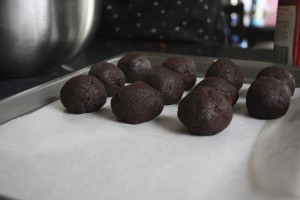 Here's where we also deviated from Bakerella's recipe. Instead of using a flower-shaped cookie cutter to mold the cake pops into cupcake-shaped-cakes (say that 10 times quickly!), we used this nifty cupcake mold. (I had a go at using the flower-shaped cookie cutter, and trust me, the cupcake mold is much easier).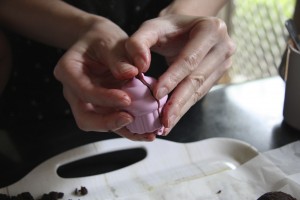 Awww they're so cute – and we haven't finished them yet.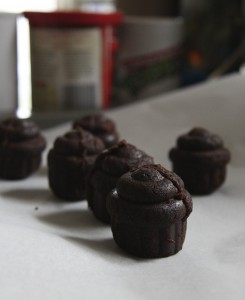 We used Wilton's Candy Melts and although yummy, we think the constancy is too thick for the delicate detailing required on these cake pops. Sadly, our cupcake cake pops lost their cupcake shapes post icing. Nonetheless, we iced away. First the bottoms of the cupcakes. (Stick the pops in after you've iced the cake).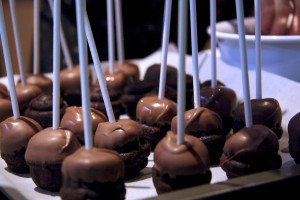 Then ice the tops.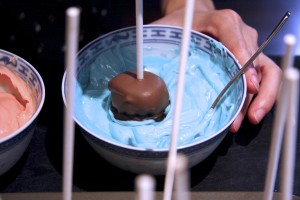 Quickly decorate with sprinkles and mini m&m's before the icing hardens.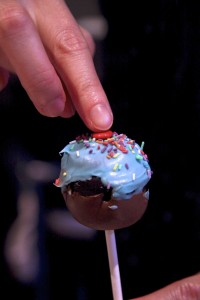 Stick the cake pops into some floral oasis, or if you're like me and don't have any, use old play dough in a tub or a utensils holder.
I will be the first to admit, making cake pops can be fiddly and more time consuming than your average cake,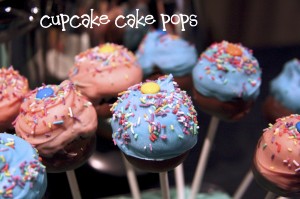 but it's easier (and less messy) for kids to eat and a perfect mouthful of deliciousness for kids and adults alike.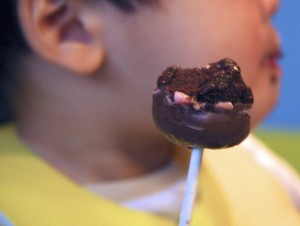 Can't wait for our next cake pop making session.