Here's a really simple activity to help develop counting.
Using a metronome,
it's as simple as counting along with each beat.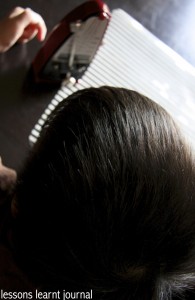 In Australia, New South Wales, Kindergarten children (aged 5) are working towards being able to count forwards to 30 from a given number and backwards from a given number in the range 0 – 20, so don't forget to practise counting backwards as well as forwards.
If you don't have a metronome you could make a pendulum from string and anything that can be used as a weight.
N & M: 3 years, 9 months
This post was shared with
Link and Learn
After School
It's Playtime
For the Kids Fridays
Kids Co-Op