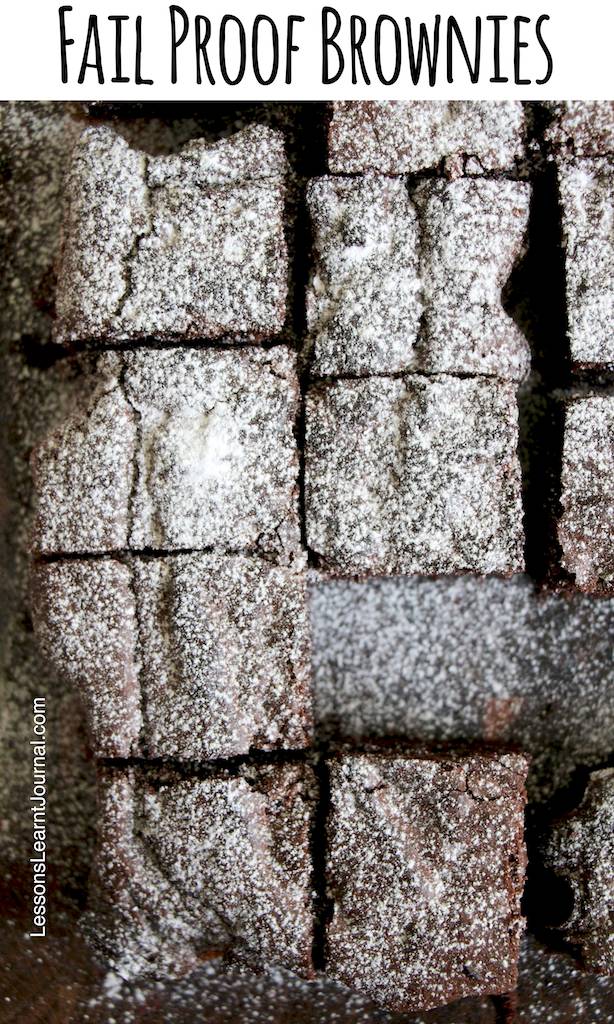 One of my fondest childhood memories was time in the kitchen with my Mum. She used to make these awesome homemade steamed Chinese pork buns and let us have a go, working with the dough and filling. I almost forgot how powerful those moments were; until in a recent birthday interview, one of my sons said his favourite thing to do with Mummy was to make pancakes. Aww – made my heart melt… (and I have a recording of it, yay!)


This fail-proof brownie recipe is just as easy as making pancakes. All the ingredients are usually in our kitchen, and my kids may possibly love making these brownies even more than pancakes, (brownies are a treat, so we don't make it as often as we make pancakes). Whenever I'm after a kids activity that's guaranteed to have everyone smiling, baking brownies are it!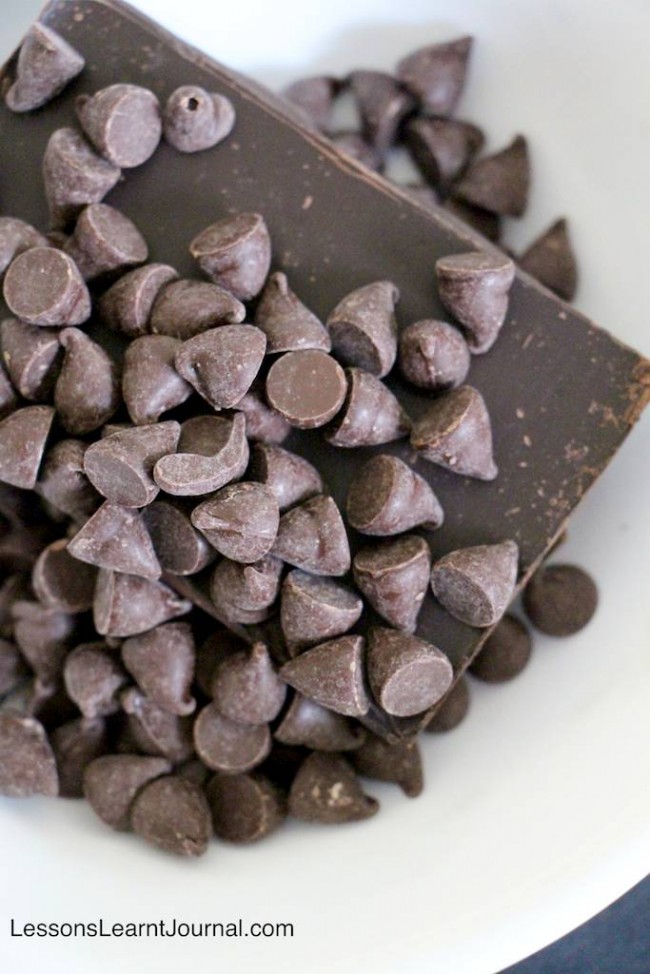 I'm delighted to be sharing this recipe as part of the 100 Days of Play Blog Hop co-hosted by Sun Scholars and Life at the Zoo. It combines 100 blogs from around the world and 100 days to showcase simple ways to play.
Brownies Recipe:
Ingredients:
150 g dark chocolate chunks
100 g butter
2 eggs
2/3 cup sugar
1/2 cup flour
1/2 teaspoon baking powder
1 teaspoon vanilla essence
1/2 cup walnuts (I usually don't include these, but they are yummy!)
20cm x 20 cm baking tin
Method:
Preheat oven to 185C.
In a heatproof bowl over a saucepan of simmering water, melt chocolate & butter until smooth. Set aside.
In a separate bowl, beat eggs and sugar.
Add vanilla essence.
Sift flour & baking powder into egg mixture.
Add walnuts & mix lightly to combine.
Fold in chocolate mixture.
Pour mixture into lightly greased tin or tin lined with baking paper. (Clean your mixing bowl, as you would/should).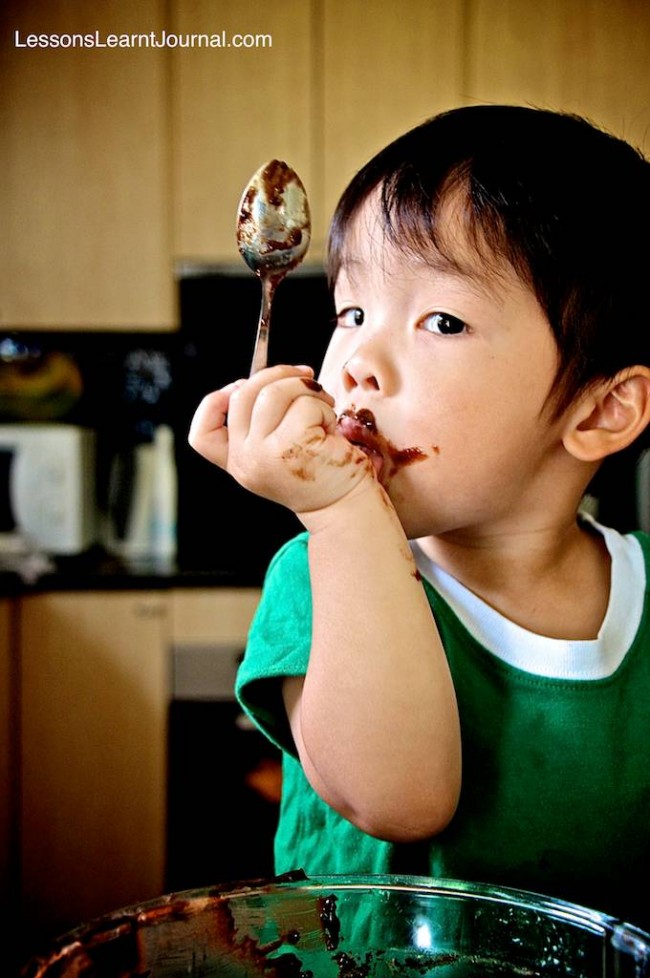 Bake in the oven for 25-35 minutes.
Let the brownies cool in the tin, before cutting into squares.
Sprinkle brownies with icing sugar.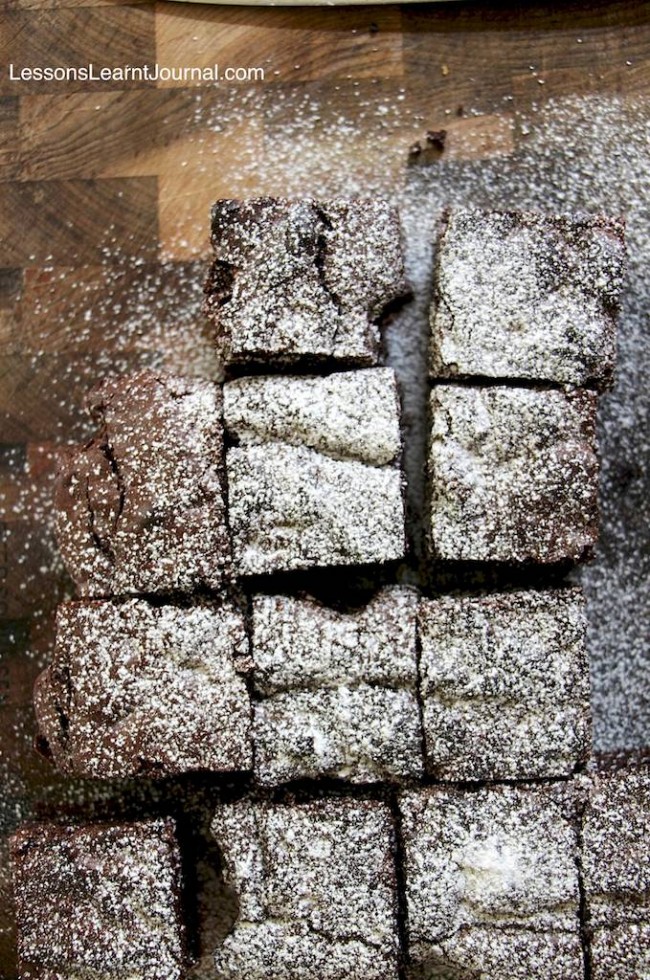 Serve / devour.
E: 2years, 6 months
December 2012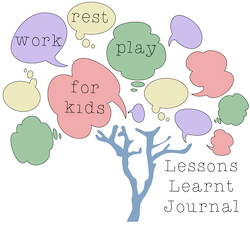 100 Days of Play Blog Hop
Sharing simple ideas on how to connect with your children through play!
New ideas shared each day from 4/1 – 7/20.
Help us spread the word – grab a button to share on your blog.
100 Days of Play is brought to you by these wonderful bloggers:
SunScholars . Frogs, Snails & Puppy Dog Tails . Playful Learners . Train Up a Child . Fantastic Fun & Learning . Scribble, Doodle & Draw . Learn. Create. Love. . Mom to 2 Posh Lil Divas . Nothing if Not Intentional . My Little 3 & Me . Buggy & Buddy . Sun Hats & Wellie Boots . Twodaloo . True Aim . The Educators' Spin On It . Blog Me Mom . Life At The Zoo . Putti's World . Kitchen Counter Chronicles . Triple T Mum . Busy Kids Happy Mom . Crystal's Tiny Treasures . Rainy Day Mum . Momma's Fun World . My Little Bookcase . Craftulate . One Perfect Day . MumCentral . Artchoo! . Creative World Of Varya . Simple. Home. Blessings. . JDaniel4's Mom . NurtureStore . Me & Marie Learning . Child Central Station . Mamas Like Me . Mama Miss . Making Boys Men . Powerful Mothering . Craft to Art . 3 Dinosaurs . Domestic Goddesque . Lessons Learnt Journal . Royal Baloo . Smiling Like Sunshine . Adventures at Home with Mum . B-Inspired Mama . PragmaticMom . Eazy Peazy Mealz . Gluesticks . TheBoy&Me . Learning is Messy . My Nearest & Dearest . Growing Book by Book . How to Run a Home Daycare . Here Come the Girls . Think Magnet . Dandelions Picked . 123 Homeschool 4 Me . Our Ordinary Life . Parenting with Professor Poppins . 2 Little Hooligans . Fun-a-Day! . The Non-Martha Mamma . Angelique Felix . My Very Educated Mother . Creative Playhouse . Go Explore Nature . Zing Zing Tree . Sense of Wonder . Childhood 101 . Crayon Freckles . KZ & Me . Serenity You . This Mumma's Life . Leapfrog & Ladybugs . Blue Bear Wood . Growing Together . KC EDventures . Mommy Lessons 101 . Nature & Play . Like Mama Like Daughter . Mums Make Lists . From Wine to Whine . Messy Kids . Babble Dabble Do . Sugar Aunts . Teaching @ Home . Preschool Powol Packets . Clothed in Love . Curiosity Creates . The Magnolia Barn . Strong Start . Stay-at-Home Mom Survival Guide . Learn with Play at Home . Mummy… Mummy… MUM! . Science Sparks . Toddler Approved . Thrive 360 Living . Rockabye Butterfly . Mud Hut Mama . Coffee Cups & Crayons . Playing with Words 365 . My Lil Love Bugs . Creative Connections for Kids . LalyMom . Love, Play, Learn . Kindergarten & Preschool for Parents & Teachers . The Pleasantest Thing . Teach Beside Me