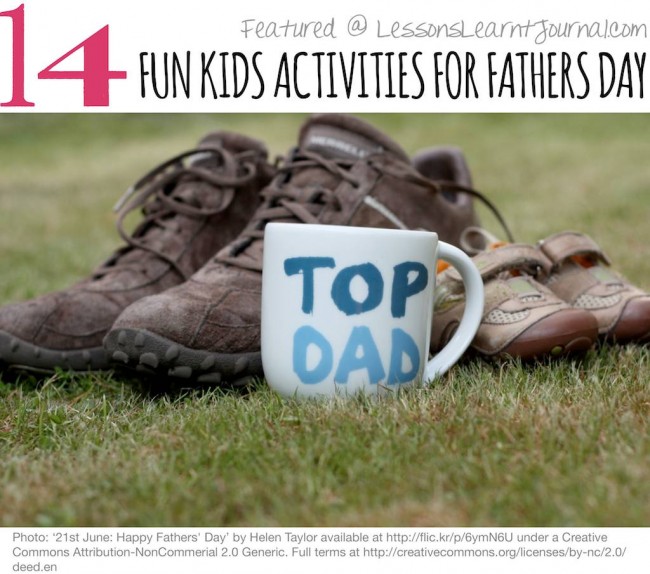 I have four children born within the tiny space of 3.5 years. As each evening draws to a close, when my husband drives into the driveway, they all run to the door. Then the boys frantically run away, and try to hide in anticipation of a game of hide and seek. Miss K is left leaning against the door, waiting. Waiting to be picked up into the arms of her Dad.

From their cheeky invitations to play, to their simple professions, I can see clearly that my children absolutely adore their Dad.

Here are 14 playful ways to celebrate Fathers Day, because play matters. Thank you Dads for making a world of difference, in the little things and the big things.

Happy playing and wishing all Dads out there a wonderful Fathers Day!
Activities for Children: Fathers Day

Have you been featured this week? Please take our Featured at Lessons Learnt Journal badge.

Most of these ideas are from our Kids' Co-Op. If you have a child focused post to share, be sure to come back and visit the Kids' Co-Op link up here at Lessons Learnt Journal, (published and live here every Wednesday at 10PM CST or Thursday 2PM AEST).
May 2013