SIGH… Need to get the kids to make something for Father's Day. When it comes to art & craft, my kids are more about the process and less about the results – which is fine and good, but when you need to use their "art" for a gift, it becomes tricky.

I decided to stick with the traditional and simple, "get the kids to draw something" approach. Of course, I'll add stuff to it to finish it off…. (please tell me I'm not the only mother who embellishes their children's work every now and then).  There are some great free printable designs out there for Father's Day. Check out My Pigeon Pair for some ideas. I loved the "Keep Calm and Daddy On" design from The Hand's-On Housewife.

This year, our Father's Day gift is a revolving photo box.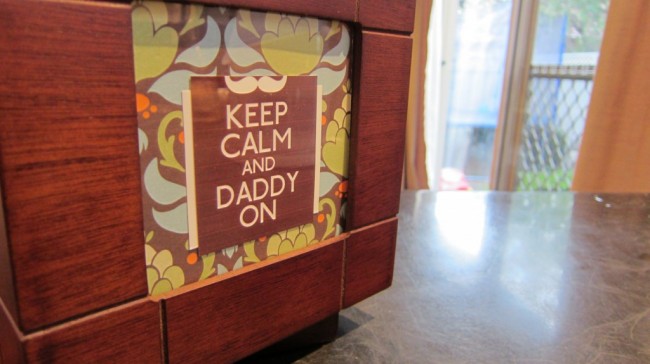 I prepared the following items:
Blank glossy photo paper. I had quite a few ready as I knew my boys would need a few goes experimenting before we had some that we could use.
Good permanent coloured pens – (this activity needed to be closely supervised so that my furniture, walls and curtains remained scribble free).
Printouts of the "Keep Calm and Daddy On" design.

Add kids (and lots muttered prayers for patience). I asked them to draw "Daddy". They got sidetracked and drew turtles. We got there eventually.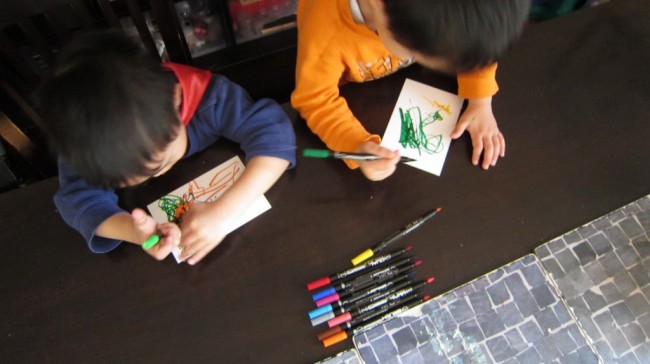 I selected their clearest drawings of Daddy, added the "Keep Calm and Daddy On" design, and an hour later, we have one Father's Day gift ready to go. Yay! Wishing Dads a wonderful Father's Day this Sunday.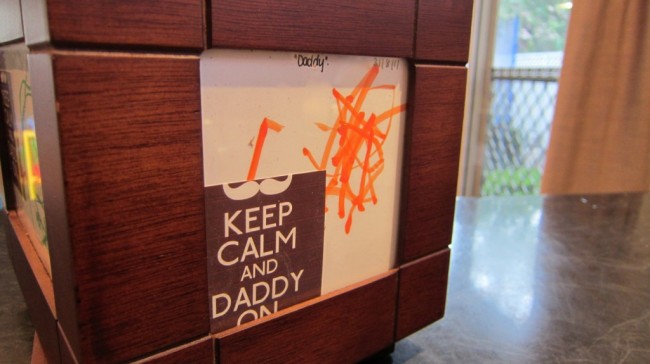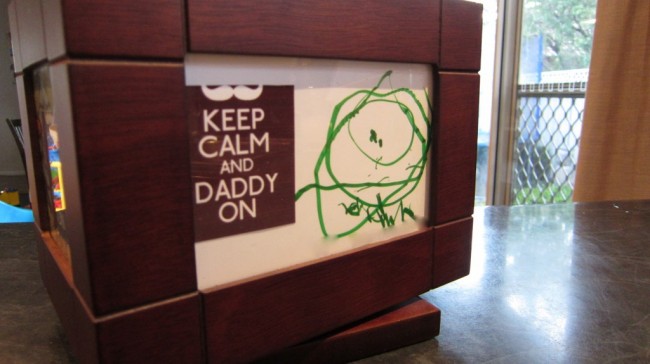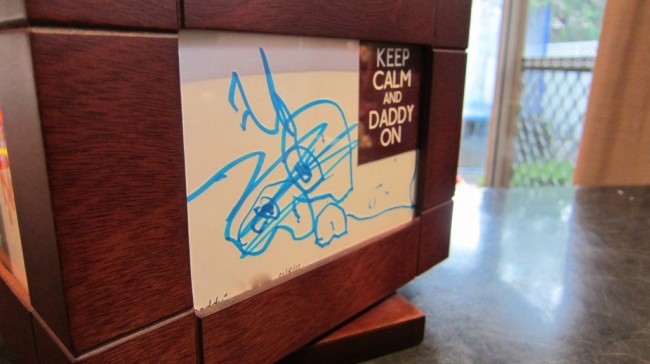 Aug 2011