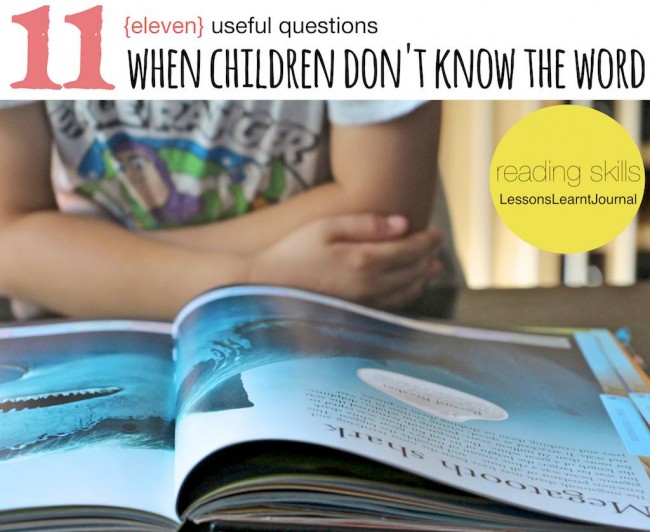 As a teacher, one of the most exciting (and in my case, possibly frantic) tasks, is setting up a classroom. How should the environment be set up to assist learning? What should be constantly available for students? I think visual prompts to assist reading skills certainly belong to a section of the classroom.
Reading: When Children Don't Know The Word

When a child is learning to read, they often come across words they don't know. Here are some useful questions to help children figure out those new words.
Can I sound it out?
What is the first sound?
Do I know any other sounds?
Do I know the sounds of some groups of letters?
Can I look for a little word in the bigger word?
Re-read the sentence.
What word would make sense? Does it match the print? Try it out.
Read on to the end of the sentence. Think about a word that would make sense.
Look at the pictures.
Do I know a word that looks like this one?
Can I change some letters to make a word I know?

These questions would also be helpful to have readily at home as children practise and integrate their reading skills and strategies.

Click here for a free printable of the above reading strategies when children don't know the word. (In the free printable PDF version, the words "free printable" have been removed).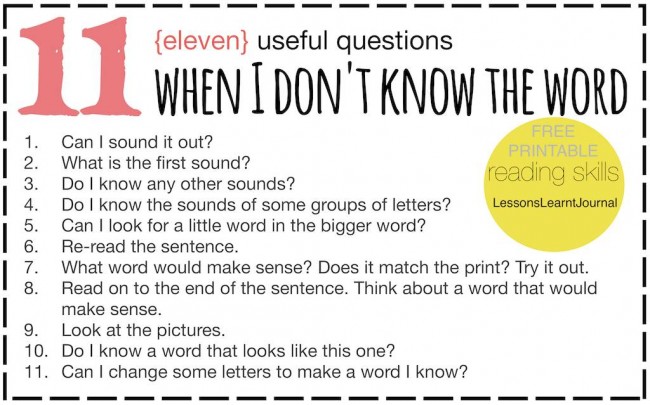 May 2013