Look at what we found in the eggs section of our local supermarket. Even I couldn't resist pressing that big red button.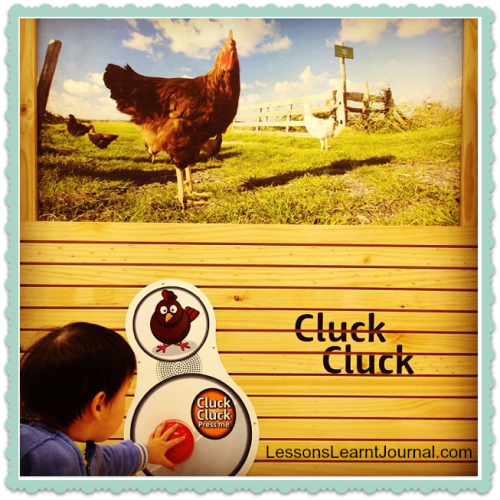 Living in the city, I think we would have such a great time visiting and staying on a farm. I can only imagine the mischief and mess my kids would get up to on a farm. I think these super fun plays from last week's Weekly Kids' Co-op stand a very good chance of being part of our farm visit.
September 2012

Were you featured today?
Please take a "Featured at Lessons Learnt Journal" badge from the sidebar.

What will you share this week?
Take a "Come and Play at the Weekly Kids' Co-op" badge from the sidebar and link up.

The Weekly Kids' Co-op is co-hosted by a group of 50 fun kids' blogs. Add your child-focused link here and we'll share your idea across all of our child-focused blogs. We'll pin the best on our very popular Weekly Kids Co-op Pinterest board. Don't forget to follow The Kids Co-op on Facebook.