I'm fortunate to have a very gifted preschool teacher as a friend. She asked how my day was. I rambled on about what a disaster my planned activity with the kids today turned out to be. The phrase, "What was I thinking?!" was repeated many times throughout our conversation. She reminded me of the KISS principle – Keep it Short & Simple.
Playdough Aliens is KISS to its core.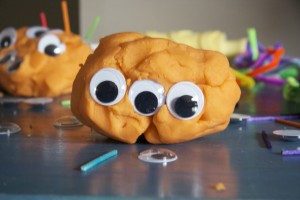 Materials:
Playdough (2 months later, our original cooked playdough is still going strong!)
Big googly eyes
Coloured matchsticks
Fuzzy pipe cleaners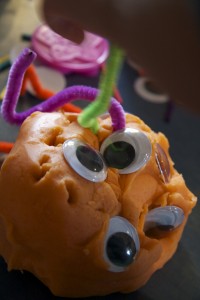 I love it.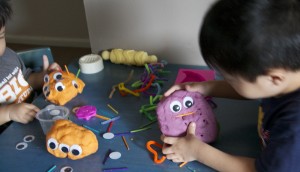 The kids love it.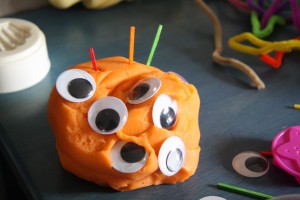 You'll love it.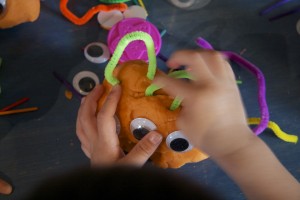 KISS
N&M: 3 years, 8 months
E: 1 year, 7 months
Check out other Short & Simple play ideas.
This post was shared with: