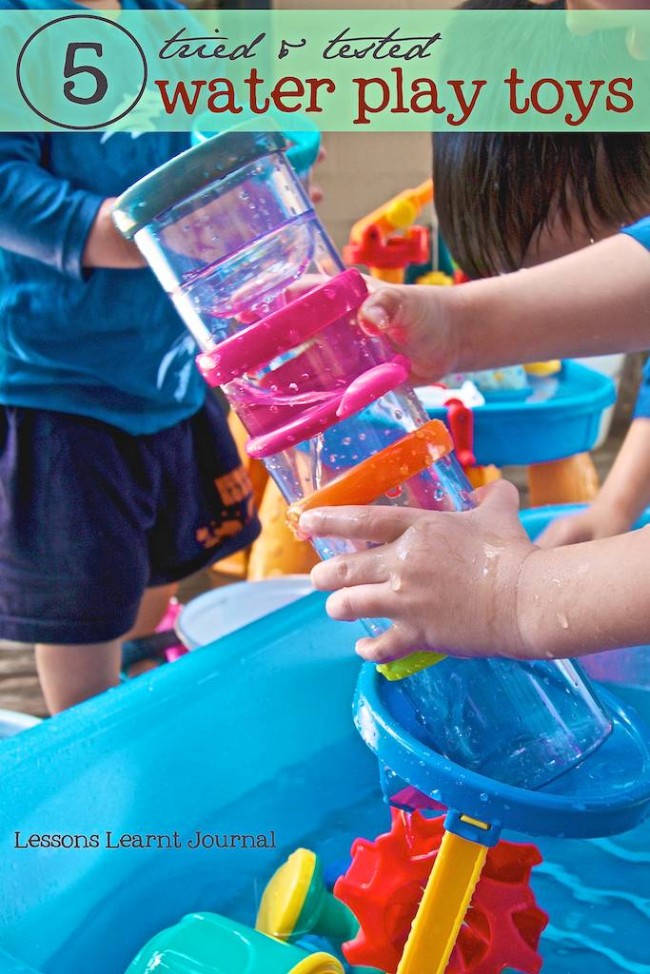 Over our Christmas Summer holidays I had grand visions of building a water wall for hours of messy play in our garden. Pipes, hoses, water wheels, bits and bobs to engage my kids for hours on end. It would be grand.
It's now February and there is no water wall. Perhaps next Christmas Summer holidays… or maybe I'll wait till the kids are old enough to build themselves one.
In the meantime, our water play toys are getting their fair share of play time. After some weeks of experimentation, here are our top 5 water play toys that have stood the test of time.
1. Large containers and buckets. We love our old baby bath. We have a small water table that we bought from the toy shop, but as you can see, it's the simple (and cheap) baby bath and bucket that gets used more during play time.
[gridly layout="2″ captions="off" gutter="2px"]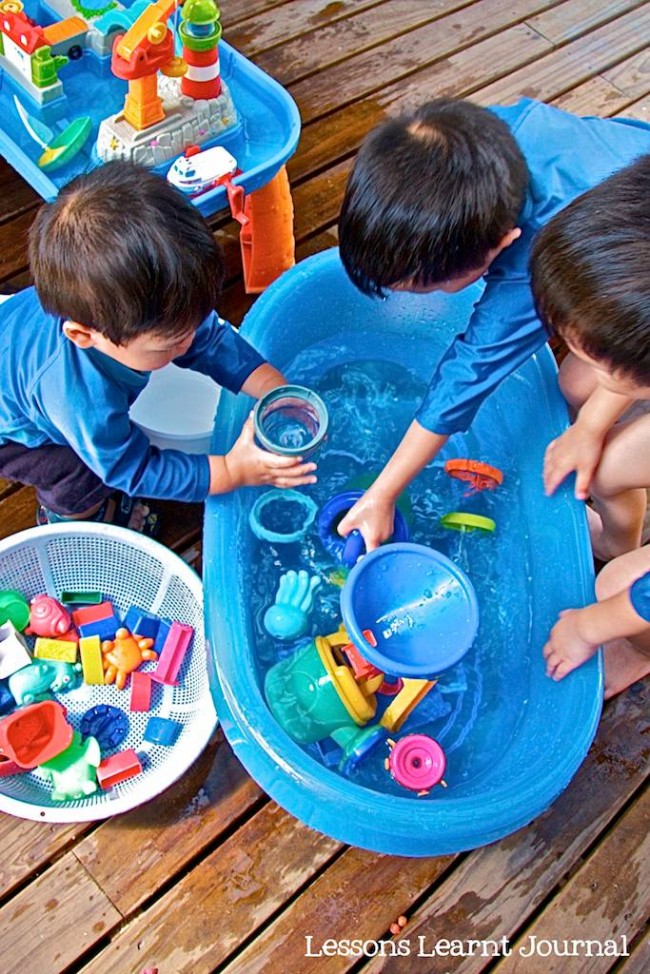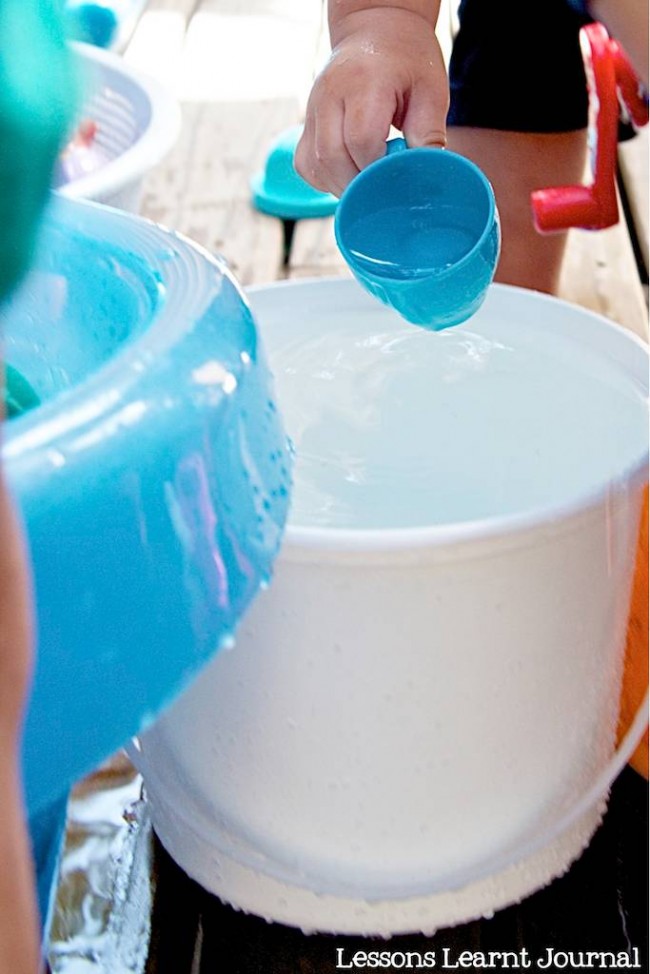 [/gridly]
2. Cups of all sorts. Tea cups from our toy kitchen somehow ended up in our water toys box and are a favourite pouring tool. The two dollar toy watering can from the reject shop has been great value for money. The boys water the garden while they play. We also love our water play cups from Early Learning Centre. They stack up on top of each other and each has a different gadget to experiment with, e.g. a sieve, a slider to block up the hole which lets water through, a funnel, etc.
[gridly layout="2″ captions="off" gutter="2px"]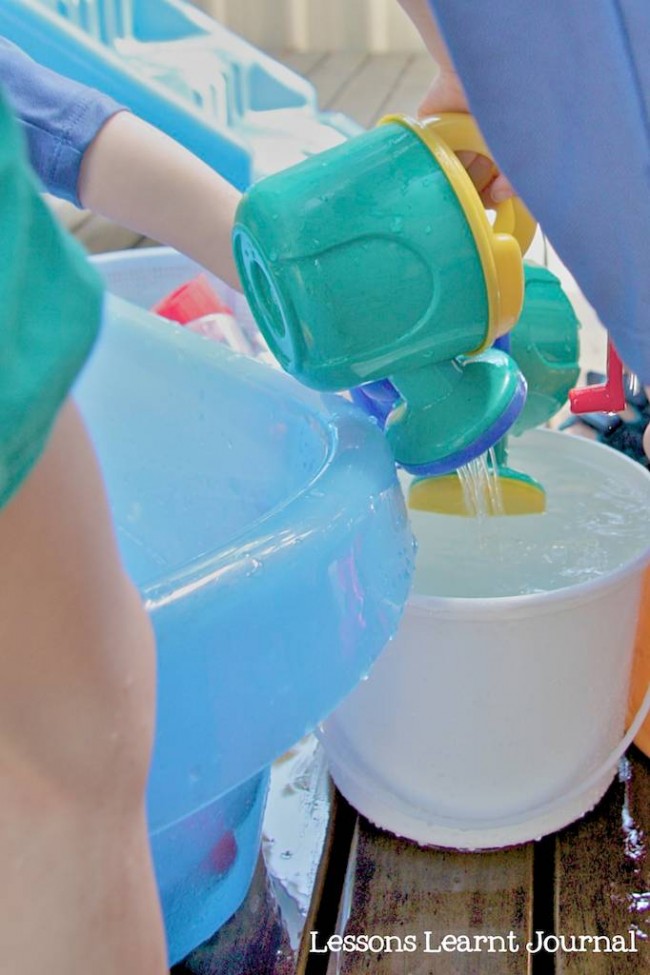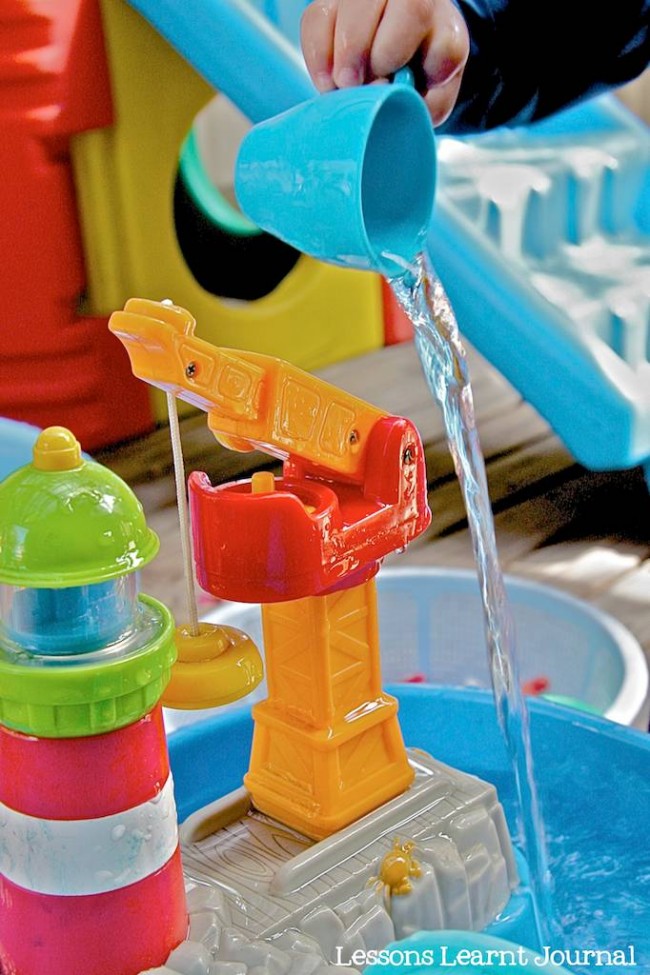 [/gridly]

3. Old bath toys.
4. Sponges.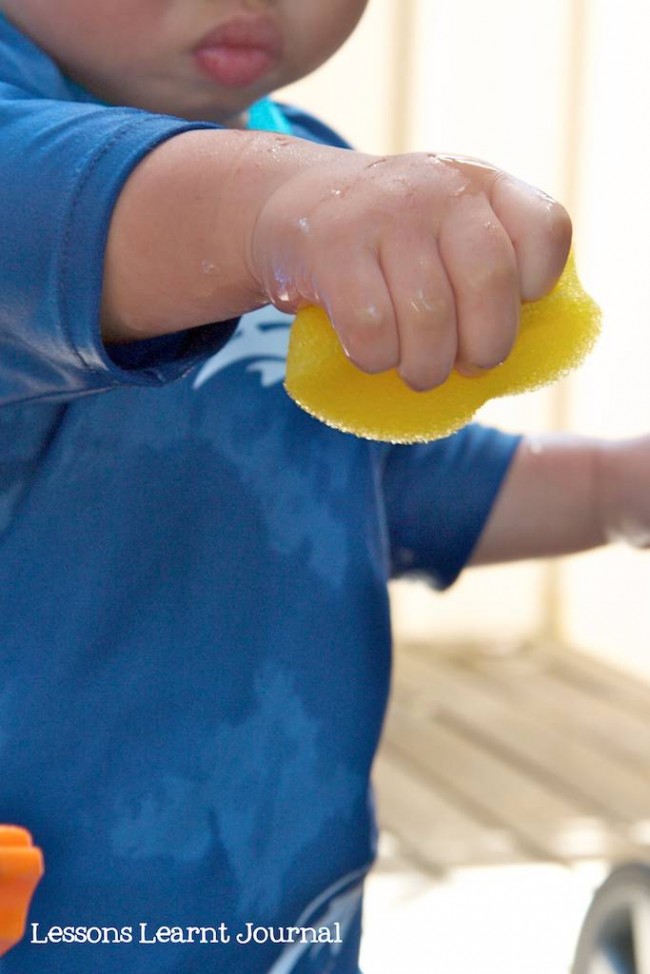 5. Water funnels and wheels. As an adult, I still find these really fun.
What are your tried and tested water play toys? I wonder if ours will change as the kids get older. Again, I have grand visions of our water wall.
N&M: 3 years, 7 months
E: 1 year, 6 months
This post was shared with
It's Playtime
For the Kids Fridays
Play Academy
Sunday Showcase
Sharing Saturday