N & M refuse to use the term yellow. Whenever they see something yellow, it is referred to as "Bumblebee". Eg if we see a yellow car, it's a Bumblebee car, or if there's a yellow jumper, it's a Bumblebee jumper.
I made a new batch of play dough yesterday and chose to colour it yellow. Its' household name is Bumblebee play dough, naturally. What's super about this Bumblebee play dough, name aside, is that you cook it in the microwave. No pot on the stove, hence no soaking and scrubbing of pots required. Yay!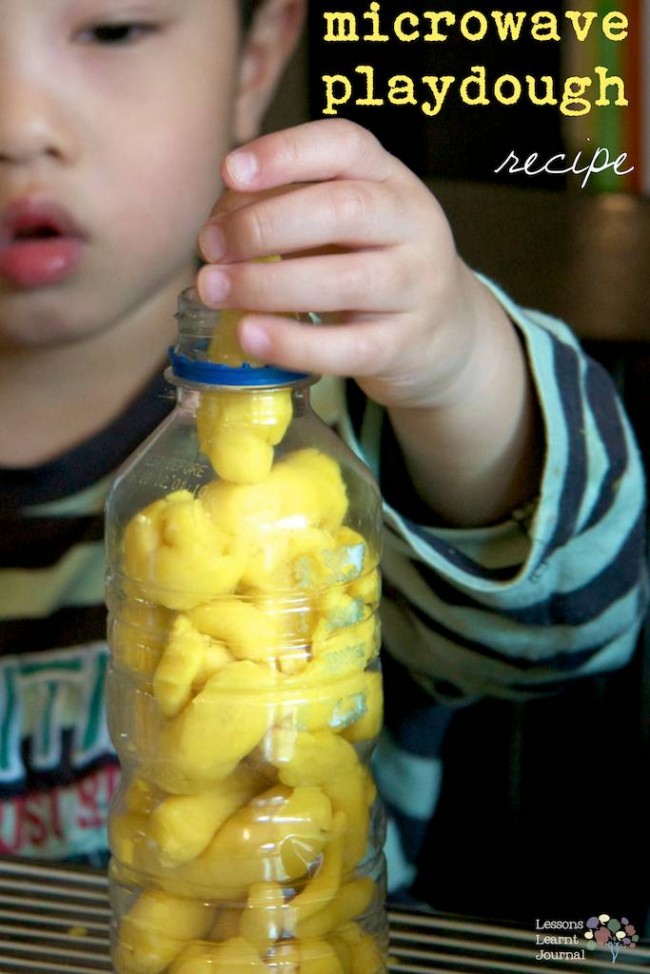 The microwave play dough recipe very simple and quick. It's easier to make than the traditional stove cooked play dough recipe, however it doesn't keep as well. Still, if you need something quick and something that you aren't planning to keep for more than a few days, this microwave play dough recipe is for you!
Ingredients:
3 cups plain flour
1/2 cup salt
3 tablespoons oil
6 teaspoons cream of tartar
3 cups water
yellow food colouring (or whatever colour you wish to use)
Method:
Mix all the ingredients in a microwave dish. Cover and microwave on high for about seven minutes, stirring half way through. Knead when cool.
Play dough is possibly one of the most useful, interesting and demanding mediums for developing hand skills. It's great for hand strength, using both hands together, hand manipulation skills, tool manipulation, power grasps and fine pincer grasps.
Yesterday, in the excitement of having brand new, still warm play dough, N & M used what they could get their hands on and simply had some free play as I forgot to bring out our usual play dough tools.
N & M had immense fun filling an old plastic bottle with play dough snakes.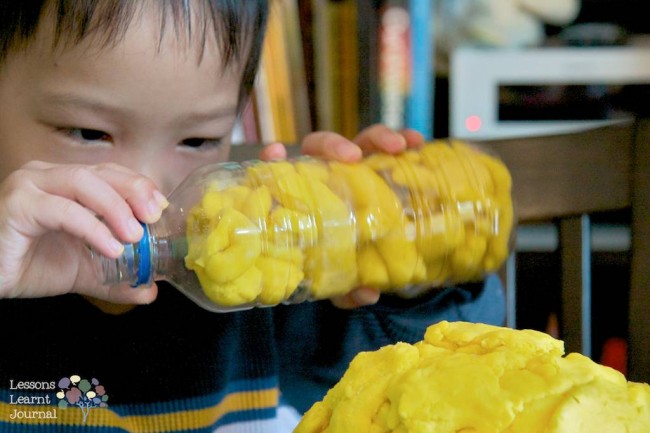 N also had fun filling a plastic straw with play dough and figuring out that it's very difficult – (nay, impossible) to get it out again.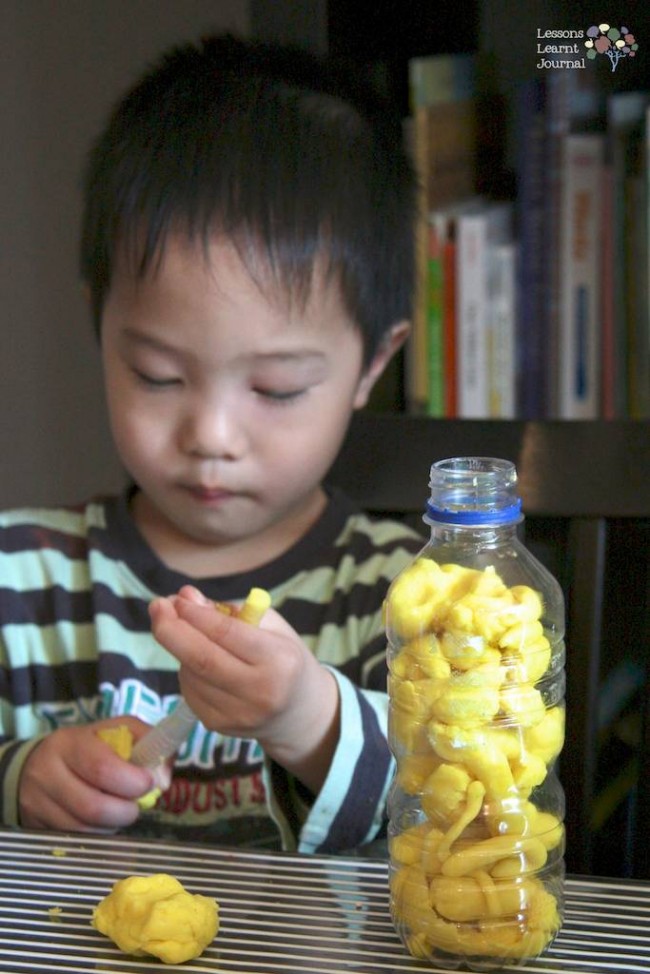 M had fun role playing with the actual Bumblebee (well, as actual as we'll get), and a huge lump of Bumblebee play dough which morphed into various things like Bumblebee's gun, or Bumblebee's enemy, or my favourite, Bumblebee's pet dog (who he sat beside and had a chat with).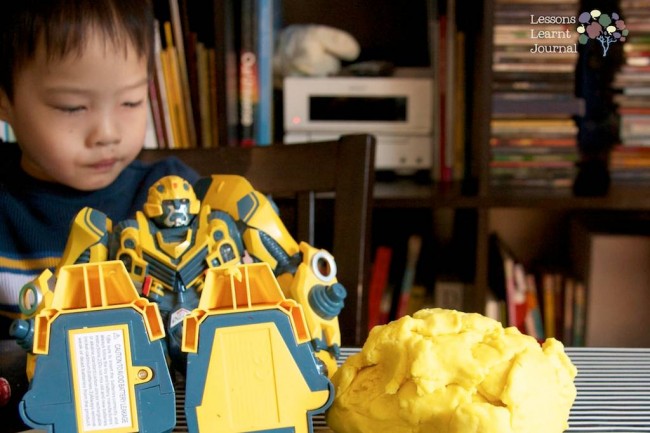 Lesson learnt: If a Mummy Utility Belt in the style of the Batman Utility Belt actually existed, a tub of play dough would be part of it.
Can't get enough of play dough? Look here for other fun play dough ideas.
N & M: 3 years, 4 months
September 2011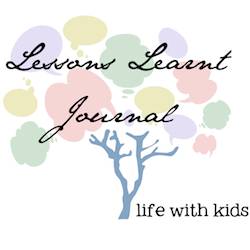 If you enjoyed this post, please consider leaving a comment; I'd love to hear from you. If you are new here, you might like to receive updates direct to your email. We have many fun ideas to share.