Our sand table was beginning to resemble a desert. Only a month ago it was the star feature of our garden but now, it's play attraction has waned. With much of our day spent in outdoor play, it was time to spruce it up!
I hit our local dollar shops in search of new sand table play bling. With Spring in the air, a gardening theme was my inspiration as I walked through the narrow aisles.
Artificial flowers – check. Large plastic cups to use as pots – check. Kids gardening tools – oooo…. check! Bugs… bugs…. where are the bugs? I want worms for play. I want beetles. Unfortunately I could not find any. With Halloween just around the corner, I had to settle for a collection of 'scary' bugs: scorpions, centipedes, spiders and tiny bats. I thought it wise to leave out the spiders for play as I would like my sons to maintain a healthy fear of spiders.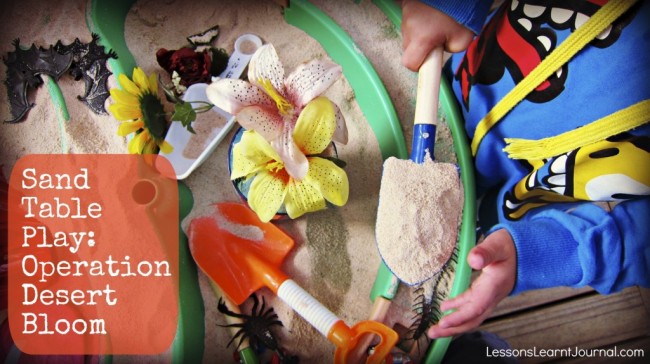 I placed the sand table play bling in a DVD/CD storage box and left the unsuspecting targets to their own devices.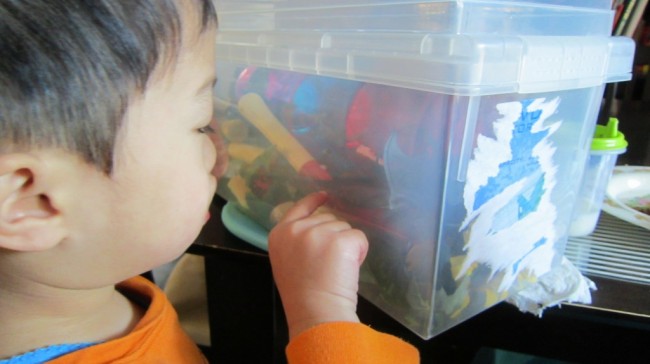 Ooo… there are bugs inside! We want to play!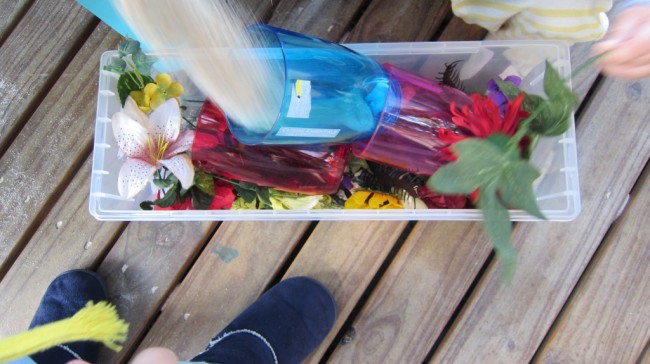 Let's put sand inside the box!Later, they realised it was more fun to take things out of the box and place them in the sand table for play.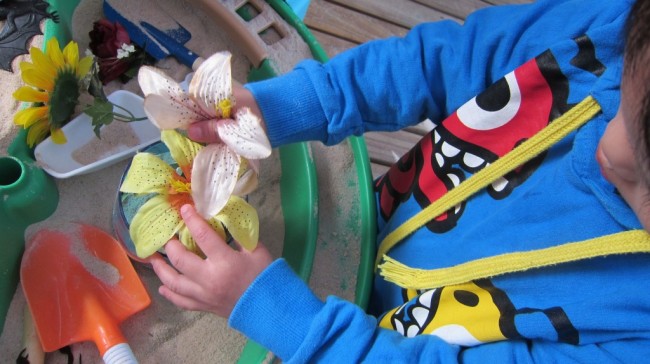 N went inside to get his Superman cape. Perhaps he needed some extra play strength to conquer this desert turned garden.
[gridly layout="3″ captions="off" gutter="4px"]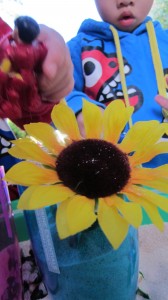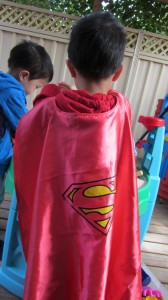 [/gridly]
Our sand table play has been revived thanks to operation desert bloom!
Lesson learnt: accessories are key.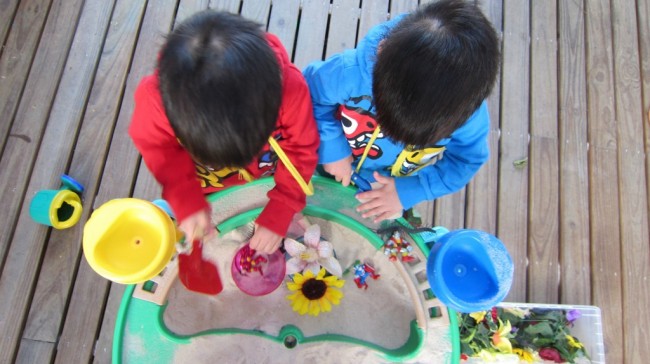 N&M: 3 years, 4 months
E: 1 year, 3 months
September 2011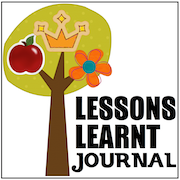 Love playing outdoors? Check out our outdoor play for some inspiration.
Look at these wonderful ideas for more sand table play:
Teach Preschool: Table Top Sandbox Play
Let the Children Play: New Directions for the Sand and Water Table
A Differentiated Kindergarten: What's in Your Sand Table?
This post is part of the "It's Playtime" link up.