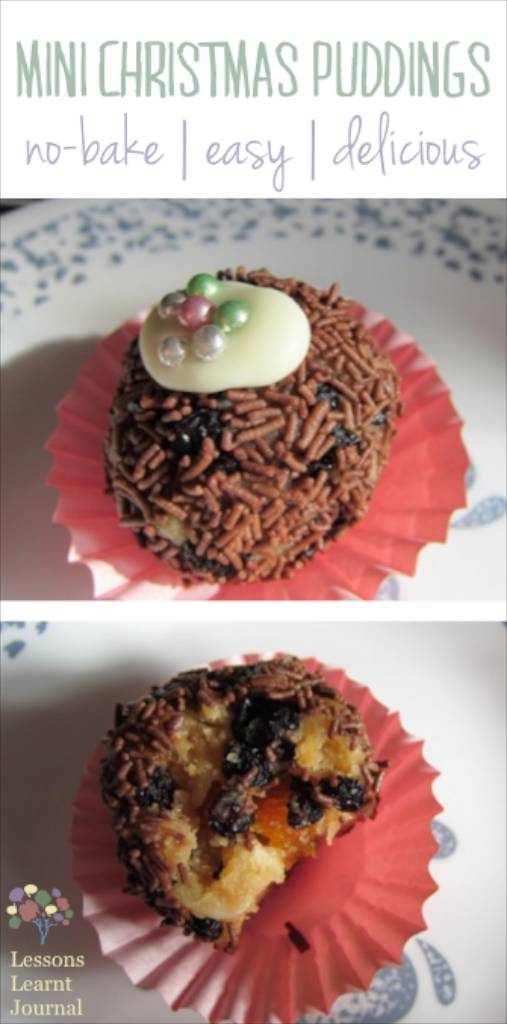 My ears ring as the house slides into siesta mode. I put together a quick cup of tea and scrounge around our pantry cupboards for a sweet nibble to complete my metamorphosis back to a more civilised being.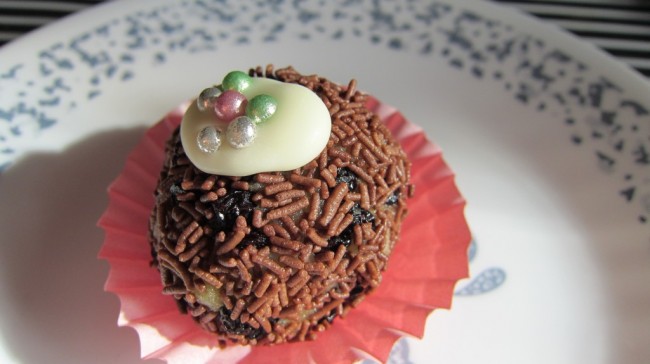 These mini Christmas puddings are perfect for such moments. Super easy and quick to make (no mixers, etc required yay!), no baking required (i.e. hardly any washing up) and delicious. Easy enough to let the kids get involved.
Ingredients (for approx. 25 mini puddings):
500g madeira cake (or any sponge cake you can find)
75g flaked almonds
2tbsp apricot jam
3tbsp cranberry juice (or any fruit juice you have handy)
4-6 tbsp chopped dried apricots (depends on how fruity you like your puddings)
4-6 tbsp currants (again, depends on how fruity you like your puddings)
300g white chocolate melts
packet of chocolate sprinkles
1-2 tbsp mixed cachous (or whatever you want to decorate your puddings with)
Method:
Break up the madeira cake with your fingers to make fine crumbs.
Add the almonds, jam and juice and mix well. Stir in the apricots and currants.
Roll the pudding mixture into small 'walnut size' balls.
Gently roll the balls in the chocolate sprinkles until fully coated and place in paper case.
Microwave white chocolate until melted and stir until smooth.
Spoon a little white chocolate on each pudding.
Decorate immediately as chocolate will harden.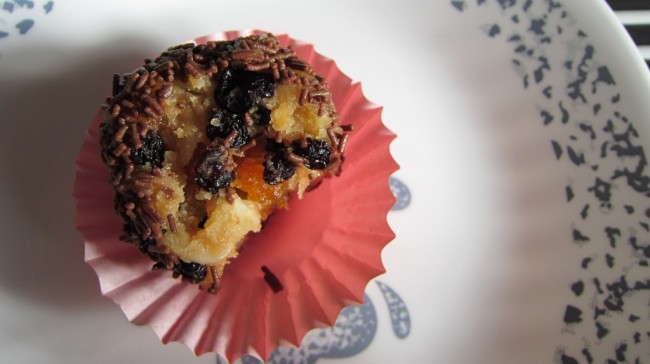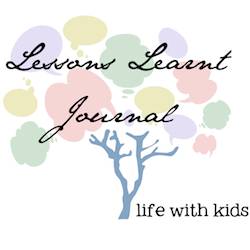 If you enjoyed this post, please consider leaving a comment; I'd love to hear from you. If you are new here, you might like to receive updates direct to your email. We have many fun ideas to share.