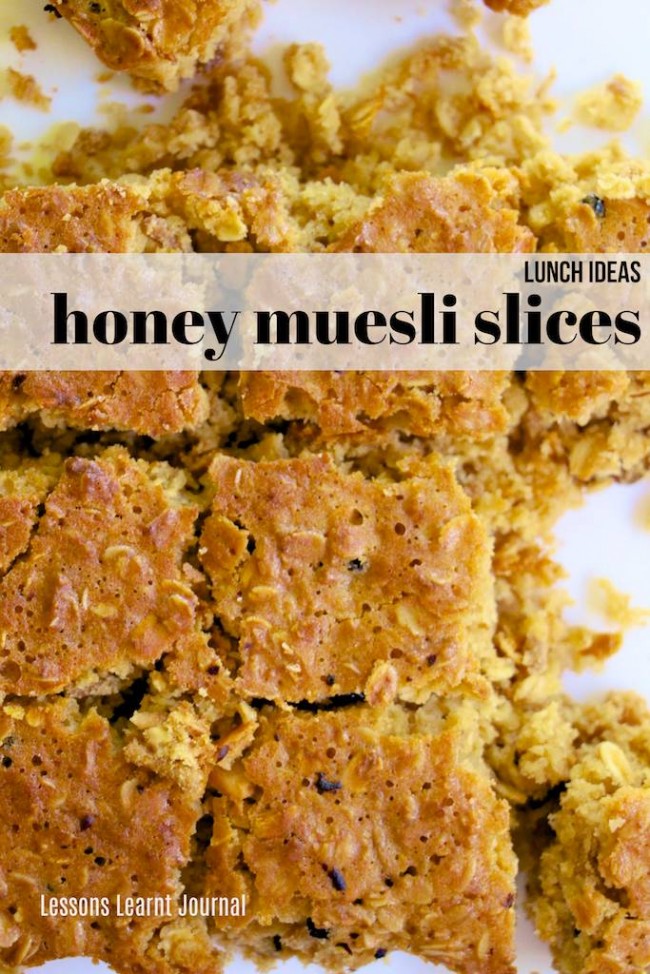 I've recently touched base with some old high school friends, who are now mothers. I haven't seen most of these girls, (now women), since high school. Seeing photos of all our kids, somewhat solidifies the fact that we are indeed in a new stage of life. (I just sighed as I typed all that).
We are about to enter what feels like another stage of our family life. In about two weeks, Mr N&M will be starting Kindergarten, (their first year of formal schooling). There will be many changes to our family life, and with that, and what strangely stresses me out a bit, is the thought of making school lunches every day. How on earth will I come up with school lunch ideas, every day? (Insert huge sigh).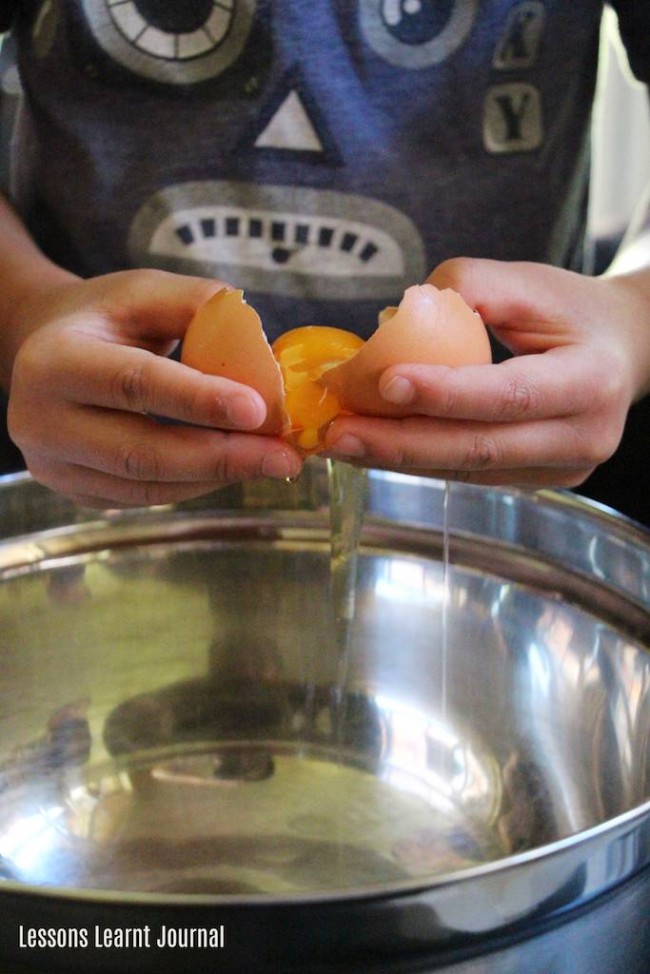 I've known people who have gone through years of the same school lunches. While I love that concept – not having to struggle with new school lunch ideas everyday – I just can't stomach it. When I was dieting, to simplify things, I would eat the same things every day to stick to the calorie count. Drove me batty. Given the right combination of food though, I'm pretty sure my kids would love to have the same school lunches every day – (their combo being chocolate bars, cookies, lollies, etc – you get the idea). Pity their suggested combos don't rate highly, nutrition wise.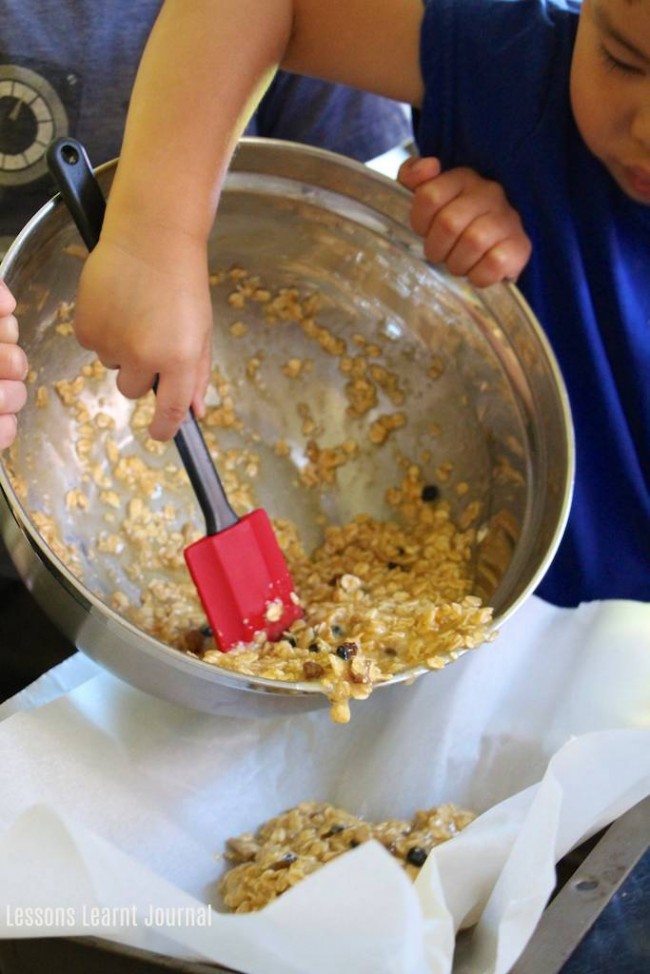 My game plan for lunch ideas is to have a bunch of staple lunch options that's healthy and that I know my kids will eat, and to mix and match various lunch ideas everyday. These honey muesli slices will be one of our staple lunch ideas, to include as a snack in those school lunch boxes.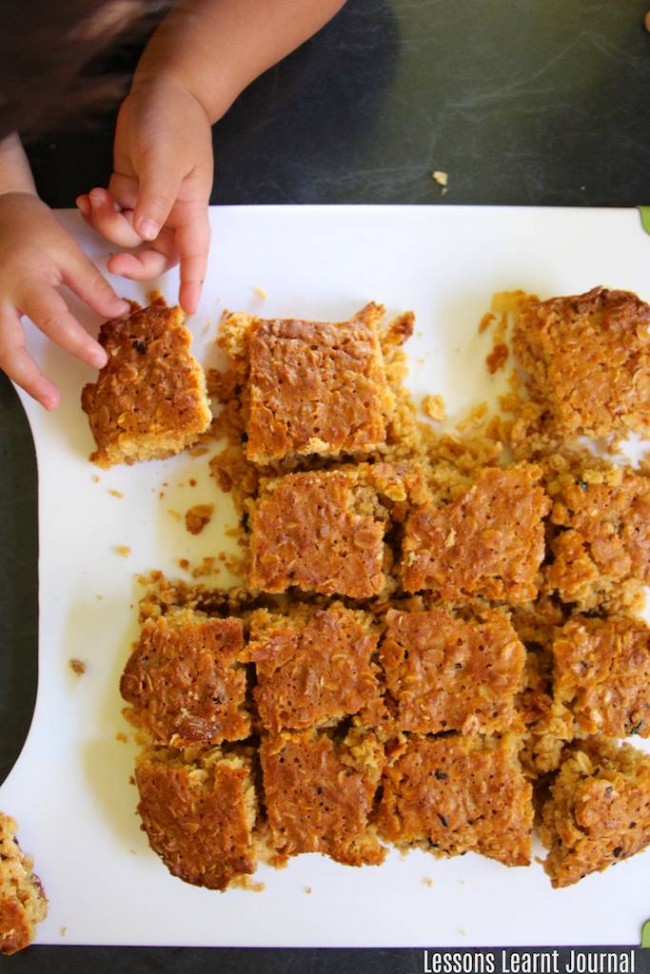 It's super easy to make. You probably have all the ingredients in your kitchen right now. This is one of those kid friendly recipes too, so kids can be involved in making it too.
It's delicious and healthy. In the words of Mr 3yo… "Mmm… smells just like honey!". For diabetics, it's low GI and a serving is also just a single carb exchange (15g carbohydrates), making it a great snack or sweet treat to include in those school lunch boxes.
The slice will keep in an an airtight container for three to four days.
What are your tried, tested and loved lunch ideas for school lunch boxes?
**An updated note about this recipe: Most Australian schools encourage students to NOT bring in food with nuts because some students can have anaphylactic reactions to nuts. Please note that most muesli products available at supermarkets include nuts. If you are making these honey muesli slices for school lunches, please check the muesli ingredients and choose products that do not have nuts in them.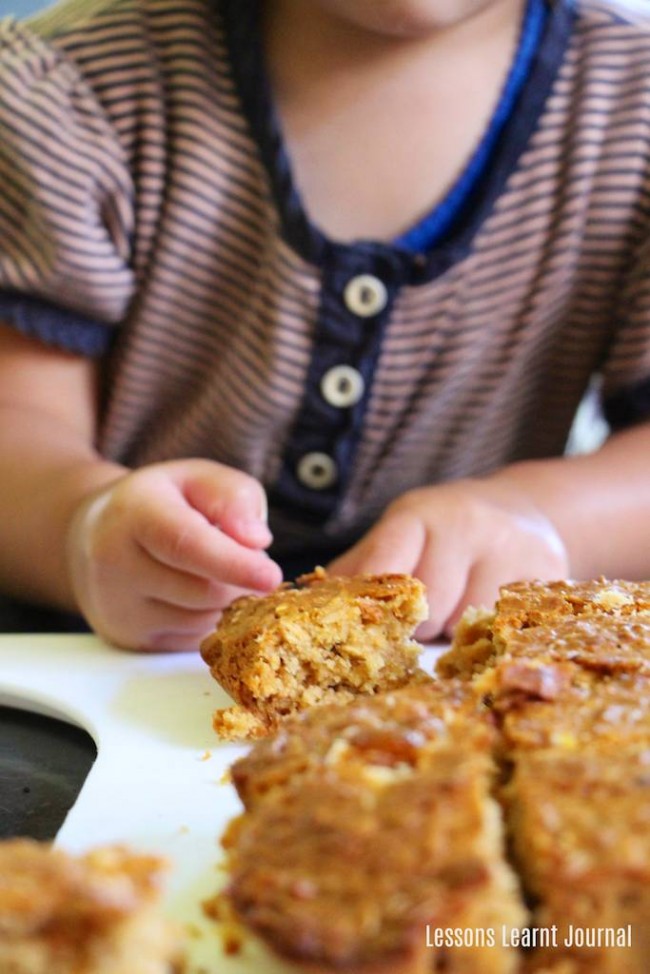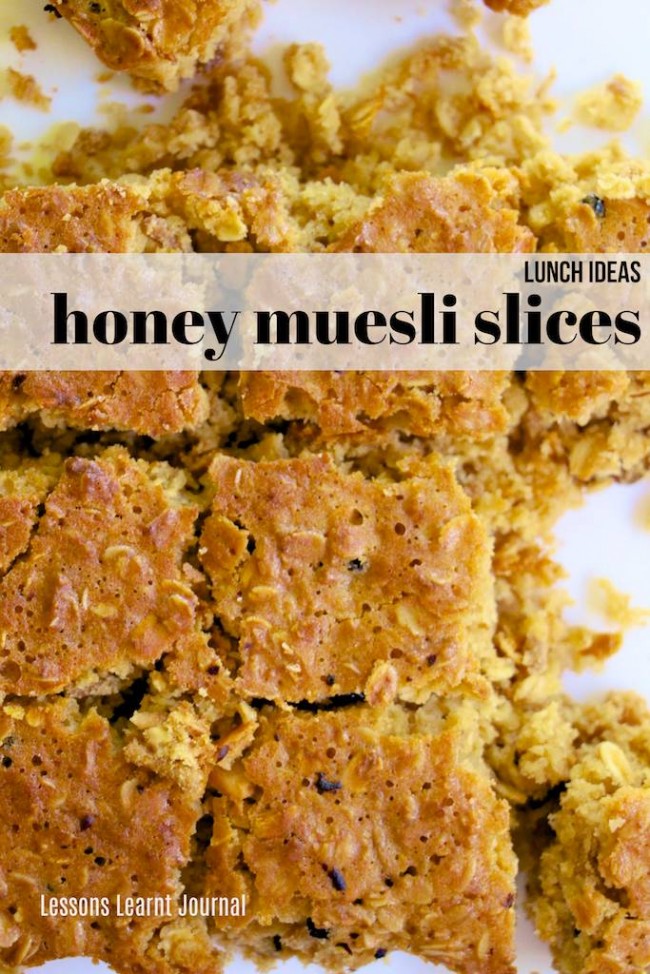 Honey and Muesli Slice
2014-01-15 23:30:34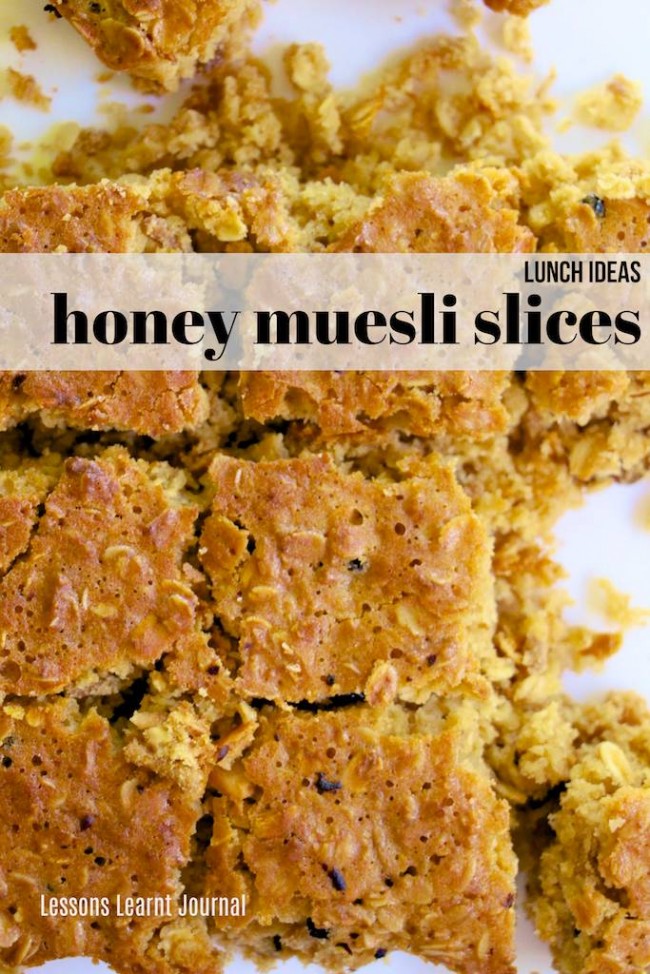 Serves 16
Nutrition Facts
Amount Per Serving
* Percent Daily Values are based on a 2,000 calorie diet. Your Daily Values may be higher or lower depending on your calorie needs.
Ingredients
1/2 cup honey
100g Olive Grove spread (or margarine of choice)
2 eggs
2 cups natural muesli
1/2 cup self raising flour
Instructions
Preheat the oven to 170C / 339F.
Melt butter in a pan on the stove over low heat and mix honey in until well combined.
Take butter and honey off the heat, allow to cool a little before pouring it into a mixing bowl.
Add the eggs into the mixing bowl and stir well.
Add the muesli and flour and stir well.
Pour into a baking pan lined with baking paper.
Bake for 30 minutes or until golden.
Set aside to cool and cut into 25 pieces.
Lessons Learnt Journal http://lessonslearntjournal.com/
More Activities for Preschoolers
Three to Five: Playful Preschool is stuffed to the brim with tried, tested and loved playful learning ideas for preschoolers. There are 25+ ideas for preschoolers, ten printable resources and additional links to over 50 more activities. A great resource for parents. Download your copy here.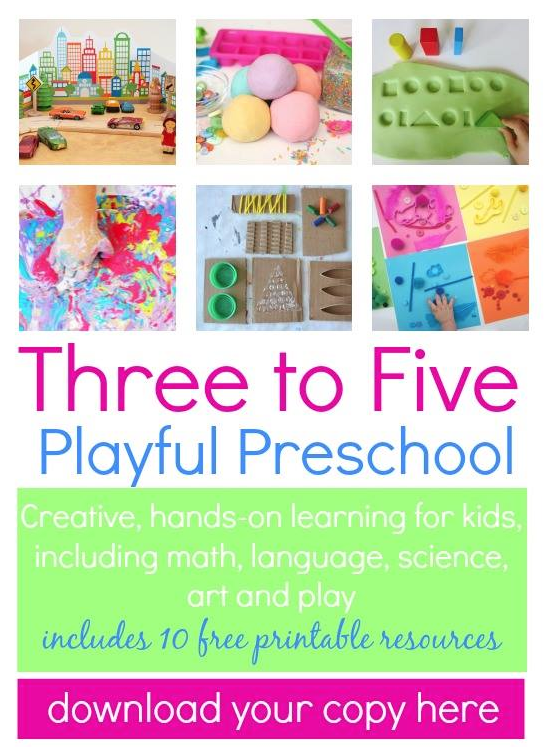 January 2014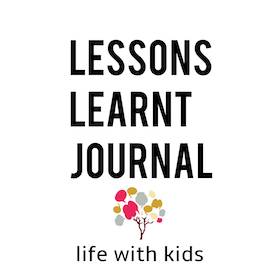 If you enjoyed this post, please consider leaving a comment; I'd love to hear from you. If you are new here, you might like to receive updates direct to your email. We have many fun ideas to share.