This post is sponsored by Nuffnang. All opinions expressed are my own.

For now, my children know only of a world where iPhones® have always been.

The iBaby knows that to turn on something they press the button and swipe. When iBaby points to something on the screen, they expect something to happen. iBaby wants to reach for and explore that thing that iMummy always seems to have in her hands; (…a terrible habit compounded by the occupational hazards of being a blogger).

Lucky for this iBaby, her iMummy was sent two very drool-worthy toys. Now she can enjoy her very own iPhone® baby play.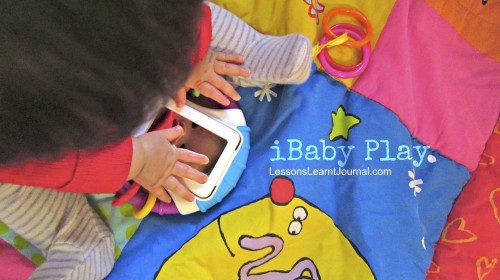 The Fisher Price® Laugh & Learn™ Apptivity Monkey™ is a plush toy that you put your iPhone®  or  iPod touch® into. Think of it as a gigantic, fluffy case for your phone. The fluffy case feature alone was enough to get iMummy's… I mean iBaby's….attention.

As iBaby played the (free)  Fisher-Price® Monkey app, another very cool feature surfaced. She could also interact with the app by squeezing the monkey's hands and feet! So, if she pressed the Monkey's ABC hand, the ABC song and animation on the iPhone would come on; if she pressed the foot with shapes the shape animation and phrases would come up, etc. "How very clever," thought iMummy.

The Apptivity™ Monkey also works without an iPhone®  or iPod touch® . It plays 10+ songs, tunes and phrases without an iPhone® or iPod touch®  device inside.

The people at Fisher-Price® must have known they were onto something because they didn't stop at the Apptivity™ Monkey. They also have a Laugh & Learn™ Apptivity™ Case.

The Apptivity™ Case is not fluffy and it does not have any interactive hands and feet. At its core; it's a durable case that protects your iPhone® or iPod touch®  from iBaby's drool covered mitts. It looks like a gigantic teething ring with textured handles and rattle beads. It also sports a high-quality mirror;  fun for iBaby, and handy iMummy for those quick spot checks – (there is food in my hair?!) . "This is a must-have toy for the nappy bag," declares iMummy.

I remember when iPhones® just came out. Hubby came home ranting and raving on about how his work colleague had this awesome phone that you could swipe to see the next photo; and to zoom in on a photo you did this… [pinch thumb and finger together; then separate and widen distance between thumb and finger].

Discovering new technologies is exciting work. Now iBaby gets to play and discover too.
Fisher Price Apptivity Giveaway
We are super excited to offer our readers a chance to win a Fisher-Price® Apptivity™. For a chance to win, tell us what you call your little Bubba. The competition will end 5pm AEDST on 17th October 2012. Please note the Terms and Conditions of entry.
iBaby Miss K, 10 months
September 2012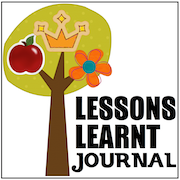 Have a little bubba of your own? Here's what every parent should know about their
baby's motor skills.