This post is sponsored by Nuffnang for Fisher-Price. Read on for a chance to win some fabulous Fisher-Price toys.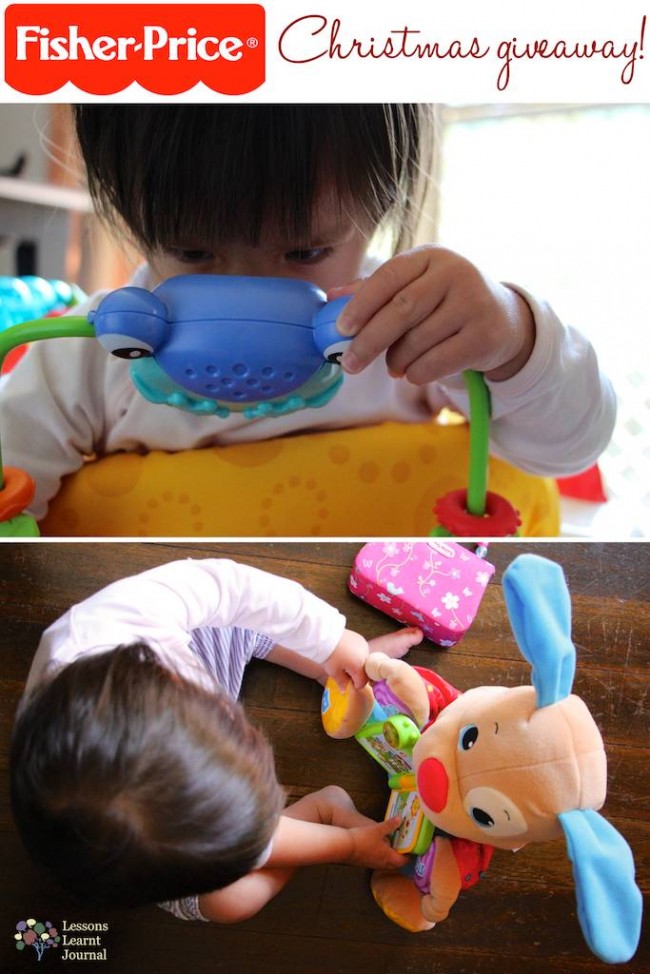 Can you believe it? We're officially heading towards Christmas and the end of 2013! What an amazing year it's been. I'm thrilled to bits to have been a Fisher-Price Play Ambassador this year. I am so grateful that there are companies who believe in the power of play, people who understand that play matters.
For the little bubbas amongst us, who are no doubt, itching to play, we're hosting a very special Fisher-Price Christmas giveaway. Enter this super easy and fun giveaway to win a Fisher-Price Rainforest Friends Jumperoo and a Laugh & Learn Story Surprise Puppy.
Miss K test drove both these toys and simply loves them.
The Rainforest Friends Jumperoo is a jumper packed with fun, bright toys, lights and music. Babies can rotate full circle to explore all the different toys, and jump around safely – so much fun for active babies. It's also adjustable – very handy as babies grow so quickly.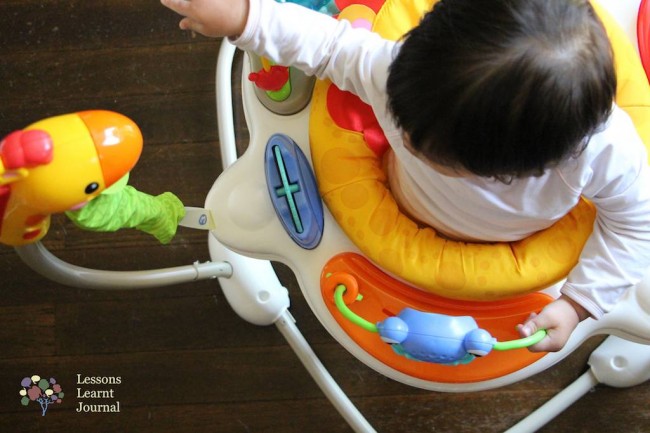 Once I had assembled the Jumperoo, (which was surprisingly easy), Miss K couldn't wait to get in for a play. She then refused to get out of the Jumperoo for quite some time, which was a problem because we had to go to our swimming lesson. (She was not a happy little chook in the car on the way to the pool).
The Laugh & Learn Story Surprise Puppy sings songs, tells stories & has chatty phrases. I kid you not, Miss K was laughing, dancing and singing with this toy.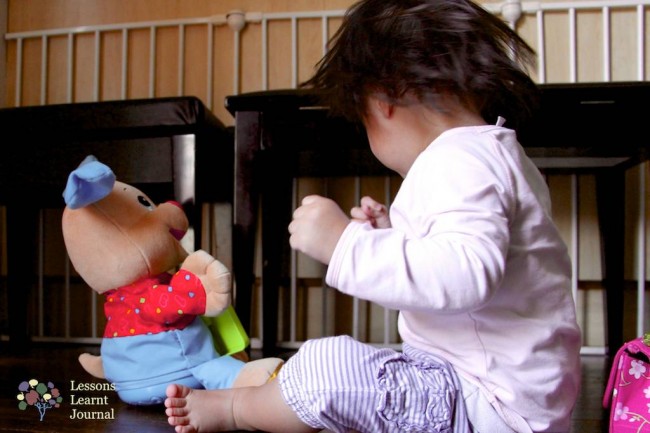 When she first saw how the puppy rocked around, sometimes coming close to falling over flat on his back or on his face, she could not stop laughing. She thought it was the most hilarious toy ever.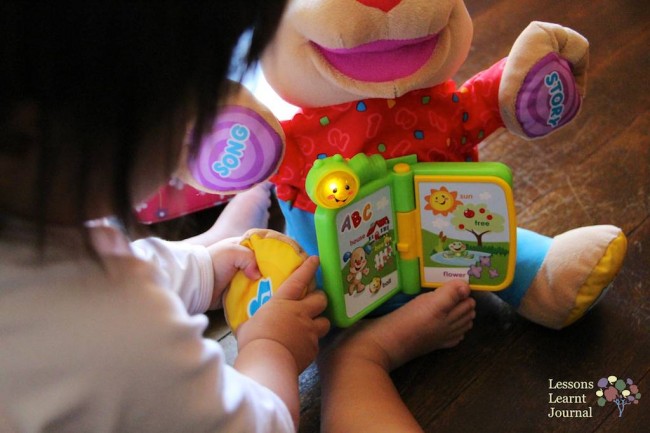 The puppy reacts to being rocked or pushed, as well as having its feet pressed. With some toys, you really have to dig around for those buttons and push them hard to get a reaction from the toy. This is not that sort of toy. It's really easy for kids to play with and use.
For your chance to win a Fisher-Price Rainforest Friends Jumperoo and a Laugh & Learn Story Surprise Puppy, leave a comment on this post sharing:
What present has made your child overjoyed?
This is a game of skill and entries will be judged based on creativity and originality. Open to Australian residents only. Entries close Thursday 5th December, 2013.