I've had this game on my to-do list for weeks. My game plan: draw beautiful chalk lily pads and encourage my boys to hop on each lily pad. Gross motor skills at work here: jumping and landing; something Master E (almost 2) is loving at the moment. I took our chalk tin out of our art cupboard and I had my plan. Lily pads. Frogs. Hopping. Easy. But as life would have it, I got distracted. Outside play in the last few weeks has been free play. Free play as in they can do whatever they want without me intervening (within reasonable safe boundaries of course). They love it. I love it. I gave them chalk and I left them to it. Then I hear jumping. Ha!
Materials
Chalk
Sidewalk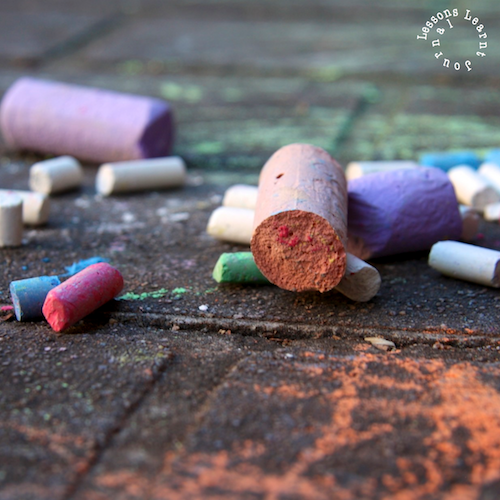 ;
Method
Draw areas to hop on.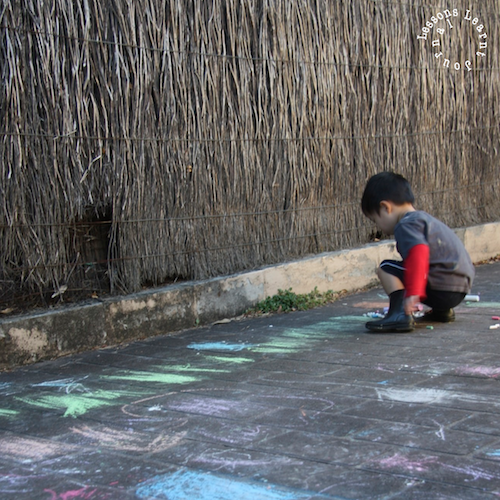 Hop (or leap) around on the drawn areas.
A KISS (keep it short and simple) play idea that I'm pretty sure is universal. Would you agree readers?
N & M: 3 years 10 months
E: 1 year 9 months
This post was shared with: