Bubbles, bubbles, bubbles. Precise spheres of beautiful colours that swirl and shimmer herald Spring to our garden. Squeals of delight ring through the air. In keeping with the spirit of free play, I set up the bubble machine and took myself to the sidelines of the garden and simply observed my children N, M and E in the foray of bubbles.
N & M armed themselves with water spray bottles. E with a plastic spoon. Air trapped in fragile, microscopically thin film of water didn't stand a chance if they floated within reach of these three young boys.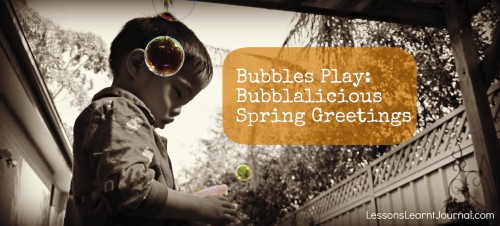 It would have been good if I had thought of using the water spray bottles as part of the bubble popping frenzy. I could have written a wonderful play blog with a well sound rationale behind the use of such implements in play. This, is better. Because they had space to play, my three year old twin boys used their creativity, and I appreciate the creativity shown.
This play idea is brought to you by two three year old boys.
Babbalicious Spring Greetings
Equipment needed: spray bottles and bubbles.
How to play: pop the bubbles by squirting water from your spray bottle.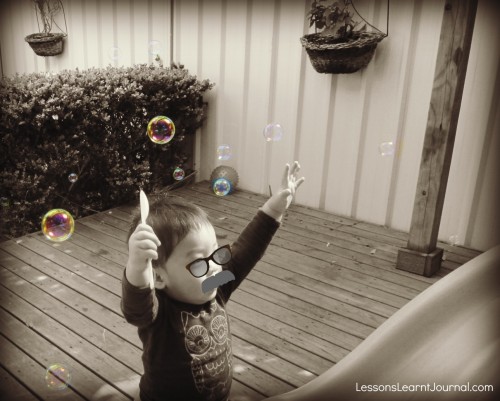 A variation of the above is brought to you by a one year old boy.
Babbalicious Spring Greetings for ones
Equipment needed: big plastic spoon and bubbles.
How to play: pop the bubbles with your big plastic spoon or your hand, head, arm or gorgeous pot belly.
 September 2011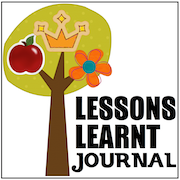 Check out our other bubble play ideas.
DIY Bubble Mix
DIY Bubbles & Dancing Yarn Discovery Bottles
 Look at how these blogs have played with bubbles:
All for the Boys: Bubbles!
Look at my Happy Rainbow: Bubbles!
This post is part of the "It's Playtime" link up.