We love sharing awesome activities for children!

The Kids' Co-op is filled with wonderful child-focused activities. Link up your child-focused link at the Kids' Co-op, and our fun kids' blogs co-hosts will share your idea across all of our child-focused blogs.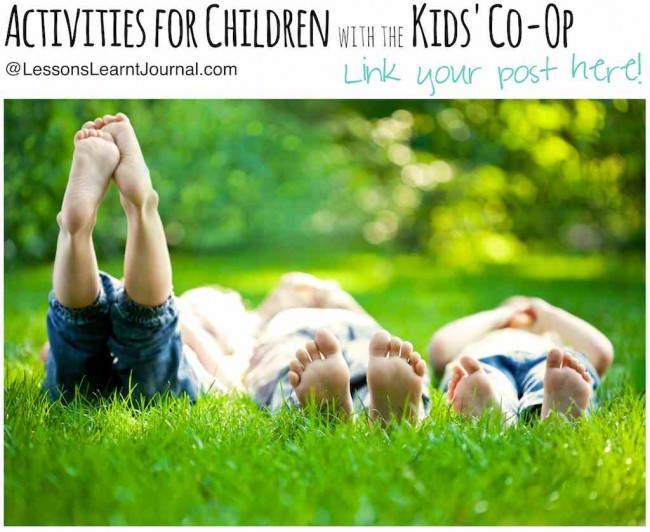 How?
Say "Hi" and introduce yourself and your blog by leaving a comment here. I want to know you, your blog and have a conversation.
Link up your child-focused link here. It can be a recent post or an older one – just as long as it's child-focused.
Please include a link back or The Weekly Kids' Co-Op button so that others can also find The Weekly Kids' Co-Op easily.

We look forward to seeing the many great ideas linked up each week. We love pinning and featuring great activities for children. Our family has been unwell this past week and as such I have not been able to post anything on the blog this week, including my usual weekly round up features. Hopefully we'll be back to normal next week.

The Kids Co-Op will also pin the best children's activities onto our very popular Weekly Kids Co-op Pinterest board. Don't forget to follow The Kids Co-op on Facebook.

P.S. If you're reading this in an e-mail or reader, click HERE to see all of the great activities for children at the Kids' Co-Op.