If you fail to plan, you plan to fail. My teaching bag used to be filled with diaries: weekly calendars, day books and lessons plans. Judging by the size of my teaching bag and various planners, one could easily have assumed that I did not want to fail… ha ha ha.
Planning habits are hard to ditch.
I find myself still planning (like a teacher) throughout my home life. Weekly calendars for meals, (at home, we use Picklebum's weekly menu planner) and we now have a weekly calendar for our work, rest and play.
Inspired by Picklebum's lovely weekly calendar design, I made our own weekly calendar for planning our work, rest and play during the week. Our weekly calendar for work, rest and play captures Monday to Friday, leaving the weekends free for meeting up with family and friends. It can be easily placed into a folder and has plenty of room for scribbling ideas and notes.
Just looking at our weekly calendar for work, rest and play makes me itch to fill it up with ideas for our week. I find it much easier to spend both a greater amount of time and better quality of time with my children if I've got some ideas scribbled down. It's hard to think well when children are loud and bouncing around begging for something to do. Such circumstances are not conducive to good ideas. Our Weekly Calendar for work, rest and play helps me avoid rash decisions of what to do with our time.
Here is our free printable weekly calendar for work, rest and play.
Click here for a free printable pdf document.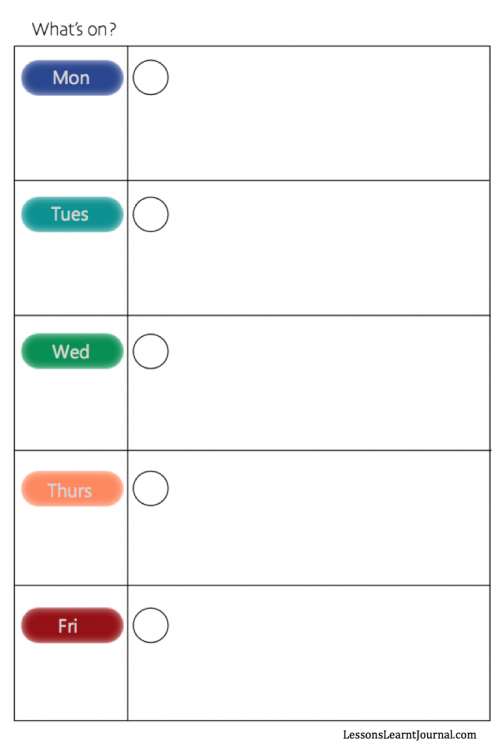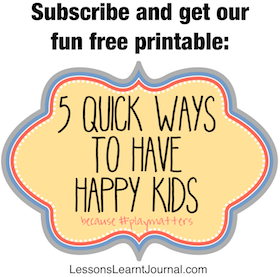 July 2012
Need some inspiration to fill up your weekly calendar? Check out our ideas for:
Look at these other great weekly calendars: